RESEARCH Impact
FIFSW's research is having an impact locally, nationally, and around the globe. Faculty, students and graduates contribute vital knowledge that informs the policies and practices influencing people's lives. Our Faculty's research also extends into other fields such as public health, medicine, education and urban studies. Universities and societies are stronger because of social work scholarship and research.
New publications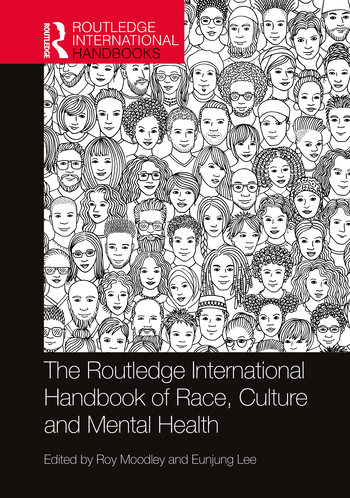 Co-edited by Associate Professor Eunjung Lee, The Routledge International Handbook of Race, Culture and Mental Health examines the intricate relationships between race, ethnicity, culture and mental health — including the history, subsequent transformations, and discourses generated from past and present mental health and wellness practices. The book includes chapters by Professors Charmaine Williams and Amanda Grenier.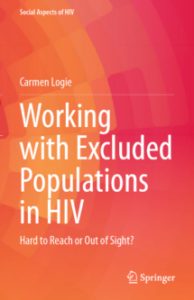 Working with Excluded Populations in HIV by Associate Professor Carmen Logie offers an innovative approach to working with populations labelled 'hard to reach.' It draws from case studies based on HIV research with Indigenous youth, internally displaced women, LGBTQ communities in the Global North and Global South, and persons at the intersection of these identities.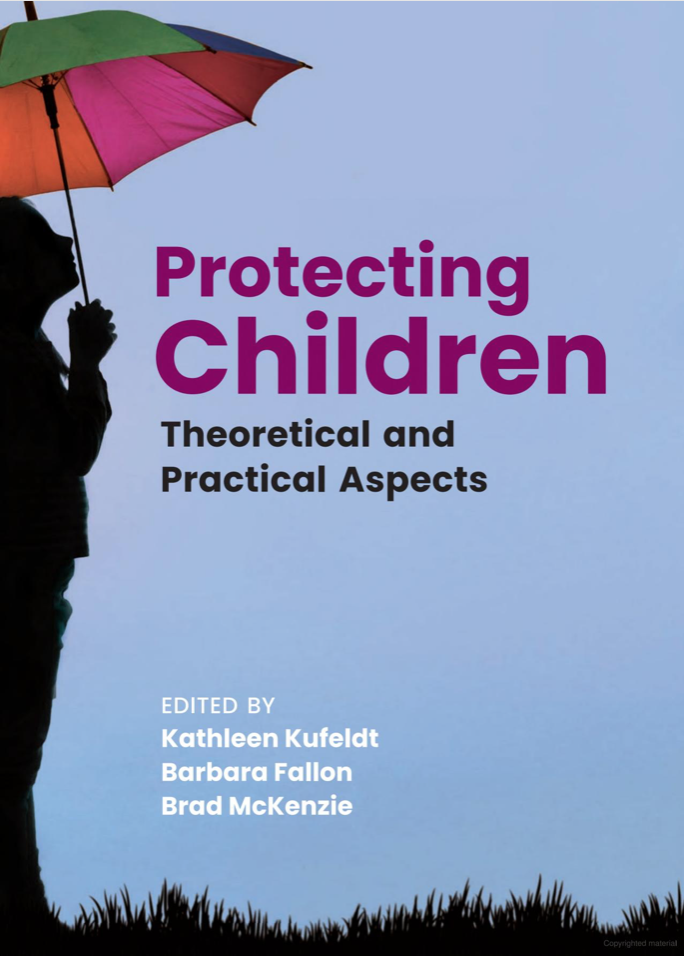 Focusing on children who are subject to welfare intervention, Protecting Children: Theoretical and Practical Aspects, co-edited by Professor Barbara Fallon, addresses challenges and issues associated with the child welfare system and provides foundational knowledge on the theoretical and practical aspects of the field.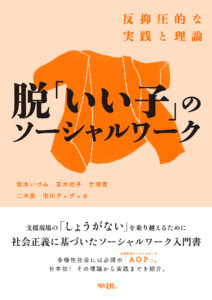 Co-authored by Associate Professor Izumi Sakamoto and FIFSW alumni Izumi Matsuzaki Niki and Viveka Ichikawa (now a PhD student) along with Naoko Ibaraki and Hiroshi Takebata, Beyond "Good" Social Work: Practice and Theory of Anti-Oppressive Practice is the first book in Japan to introduce the theory and practice of anti-oppressive social work (AOP), which has become popular in the UK and Canada. It argues that realization of a diverse society begins when social workers break free from being "good kids" who uncritically enforce rules.
In addition to the new books listed above, Professor and U of T Vice President and Provost Cheryl Regehr with Dr. Graham Glancy released the third edition of Mental Health Social Work Practice in Canada in January 2021.
---
Michael Saini is promoted to full professor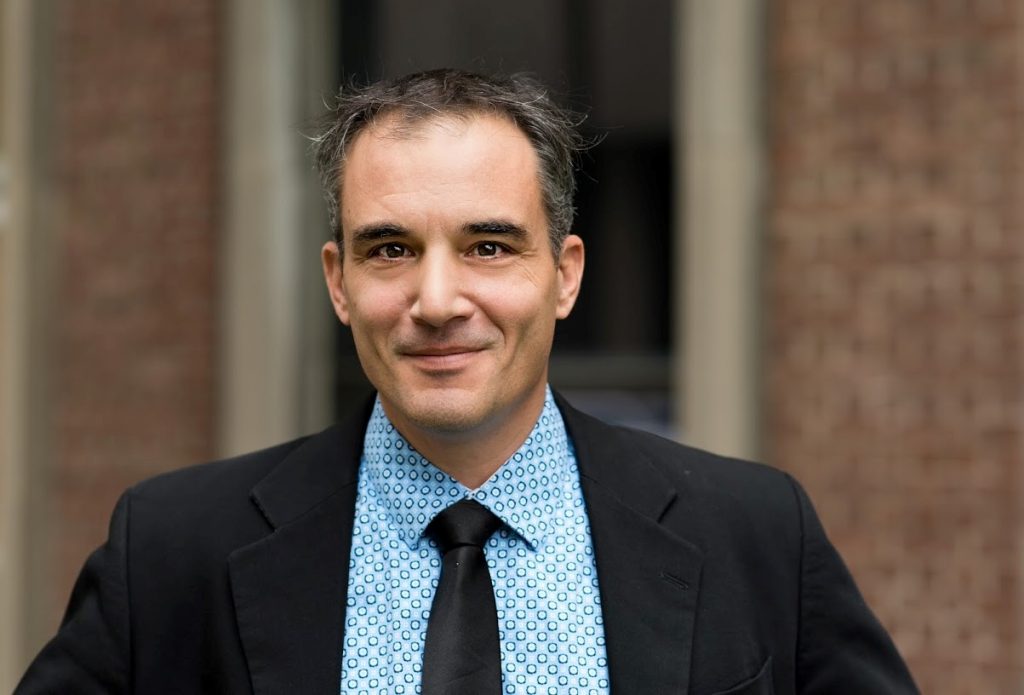 An accomplished researcher, instructor, and mediator, Professor Michael Saini holds the endowed Factor-Inwentash Chair in Law and Social Work and is Co-Director of the combined JD and MSW program with U of T's Faculty of Law. His scholarship addresses the intersections of law and social work and the advancement of children and families' wellbeing in systems governed by law. With numerous publications, including books, book chapters, government reports, systemic reviews, and peer-reviewed journal articles, Professor Saini was awarded the Association of Family and Conciliation Courts' Stanley Cohen Distinguished Research Award in 2019.
---
New projects and labs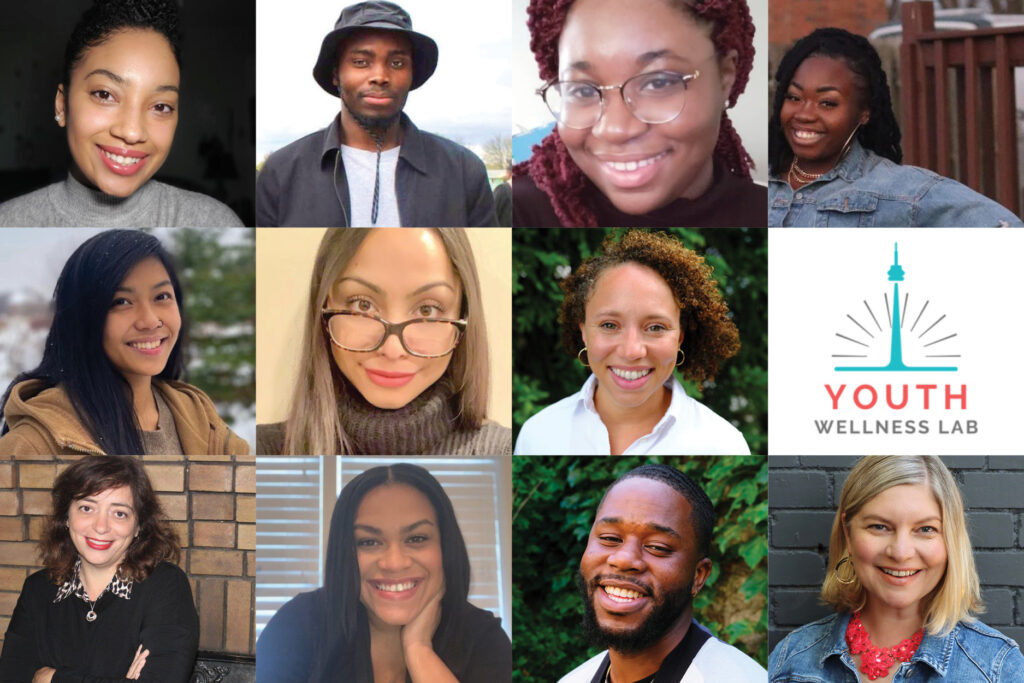 The Youth Wellness Lab — a new collaborative hub that engages young people as partners and leaders in all aspects of research — was established early in 2021. Founded by Assistant Professors Bryn King and Stephanie Begun, the Lab engages youth from marginalized communities to work alongside researchers and community-based organizations who focus on the well-being of youth. "Instead of being the subjects of study, young people steer the research," says King. To date, YWL boasts more than 20 community partners, 11 staff and youth advisors, five institutional partners, and seven U of T research affiliates, including faculty and graduate students. Click here to read more.

The Fraser Mustard Institute for Human Development Policy Bench brings together leaders from the University of Toronto and SickKids with transdisciplinary expertise ─ ranging from health, psychology, education, economics and medical sciences. Co-directed by Professor Barbara Fallon from FIFSW and Dr. Steven P. Miller from SickKids, the Policy Bench supports optimal human development and health equity across the life course through the synthesis, creation and dissemination of knowledge designed to assist decision makers, practitioners and relevant stakeholders in making evidence-based policy decisions that improve outcomes for children and youth.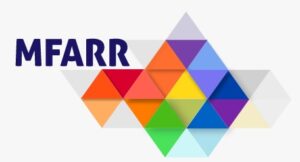 Supported by a SSHRC Partnership Grant, Mobilizing for a Research Revolution to Ensure LGBTIQ Inclusion (MFARR) aims to mobilize partnerships and generate evidence to accelerate LGBTIQ+ inclusion and human rights through innovative multidisciplinary research, community engagement, and knowledge mobilization. Lesbian, gay, bisexual, transgender, intersex, and queer (LGBTIQ+) people make up 3 –10% of the world's population—but are only partial citizens. Same-sex sexual acts remain criminalized in 70 countries; many prohibit 'gender-nonconforming' behaviors. MFARR includes both MFARR-Asia and MFARR-Canada. Professor Peter Newman is the Principal Investigator. Professor Charmaine Williams and Associate Professor Carmen Logie are co-investigators.
---
COVID-19 research
While the immediate and disproportionate impacts of COVID-19 unfold, there is much to learn about its long-term impact, which will have long-lasting impacts on individuals and communities. Below are a few examples of how our faculty members are responding to the pandemic.
Addressing the pandemic's disproportionate impact on marginalized populations
Associate Professor Carmen Logie has been investigating COVID-19's outsized impact on people in low-income countries, including adolescents and young refugees in Uganda's capital, Kampala. She and her research colleagues have been using a mobile phone app to help these young people receive information about preventing COVID-19 – and express their feelings and concerns.
Associate Professor Tanya Sharpe's research as director of The Centre for Research & Innovation for Black Survivors of Homicide Victims was featured in a U of T News story, where she emphasized that the disproportionate number of COVID-19 cases among racialized communities is simply the latest chapter in a long history of systemic racism. "The pandemic has forced all of society to see what I think people purposely choose not to see: structural inequity that is in fact inherently violent and can no longer be ignored," she said. Click here to learn more about The CRIB's current projects.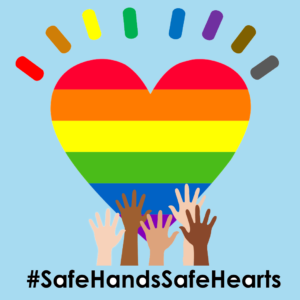 #SafeHandsSafeHearts, led by Professors Peter Newman and Charmaine Williams and Provost Postdoctoral Fellow, now Assistant Professor, Notisha Massaquoi, is a university-community partnership that aims to reduce the risk of COVID-19 for racialized LGBTQIA+ populations by developing and evaluating a novel, peer counseling eHealth (online) intervention. In addition to promoting individual and community support and resilience, the project is informing public health and health system responses that engage racialized and LGBTQIA+ populations, who are often left out of pandemic response planning. Their work was profiled in the spring by Québec Science.
Research on how COVID-19 has affected health care leads to plans to strengthen services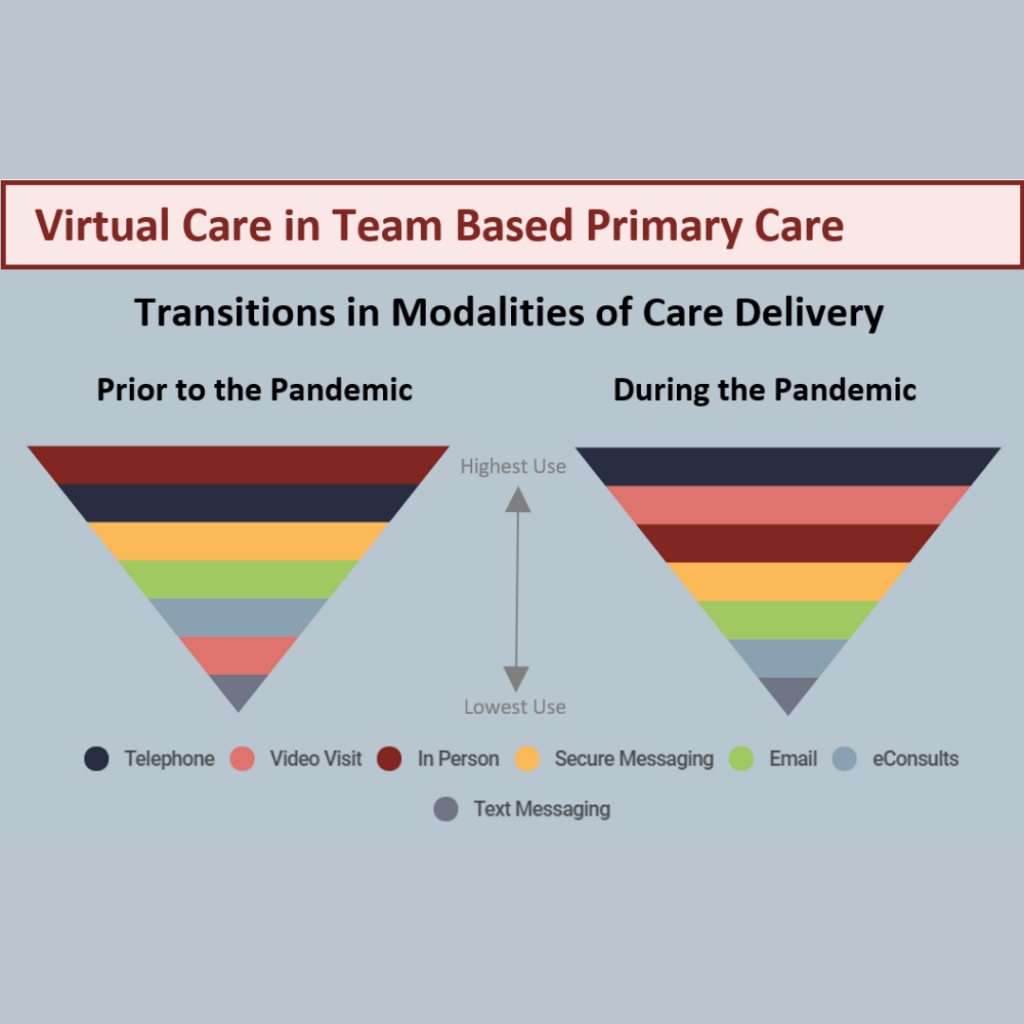 When COVID-19 appeared in Canada, Assistant Professor Rachelle Ashcroft wanted to know how it would affect the way primary health care teams supported their patients. Together with a team of collaborators she conducted surveys and interviews with primary care teams to learn about the adjustments they made to support their communities and patients. The perspective of patients' experiences with virtual care were also sought. Ashcroft and FIFSW Assistant Professors Keith Adamson and Toula Kourgiantakis, and others, also collaborated on a policy-oriented action plan to strengthen mental health services.
COVID-19 grants
Grants awarded to FIFSW faculty for COVID-19-related work is a testament to the important role that social work research will play in informing our ability to recover from the pandemic. The following projects received funding in the 2020-2021 academic year.
Primary Health Care
Furthering her research on the impact that the pandemic has had on primary health care, Assistant Professor Rachelle Ashcroft received support to investigate patients' experiences with virtual care and how mental health services could be strengthened.
Children and families
Assistant Professor Tara Black is investigating COVID-19's impact on intimate partner violence and creating a checklist to assist child welfare workers. Assistant Professor Jia Xue was awarded a grant to study the increased risk of family violence during quarantine and the role of social media-based collaborations.
Racism
Associate Professor Lin Fang received funding to examine research with East Asian youth on mental health & anti-Asian racism in the COVID-19 era and its implications for social policy. Dean & Professor Dexter Voisin is exploring how COVID-19, racism, and violence converge to impact COVID-19 testing disparities and how Black people are engaged in health care in Chicago.
Older adults
Two newly funded studies by Professor Esme Fuller-Thomson will look at older adults involved in the UK Biobank study to better understand the relationship between frailty and COVID-19 as well as the use of the medication Metformin among COVID-19 patients with diabetes.
Youth
Assistant Professor Bryn King received support for a digital storytelling partnership for youth impacted by dual pandemics. Associate Professor Carmen Logie was awarded a grant to examine a remote participatory arts-based approach to build resilience and disaster preparedness in the COVID-19 pandemic among adolescents in South Africa. Professor Faye Mishna received support to develop online sexual harassment and abuse guidelines and a workshop for those under-18 during the COVID-19 pandemic in London and Toronto.
Homelessness
Assistant Professor (Status Only) Amanda Noble was awarded funding to study responses to youth homelessness in the midst of a pandemic, including a shift to collaborative, prevention-based services in a large urban setting.
---
Featured projects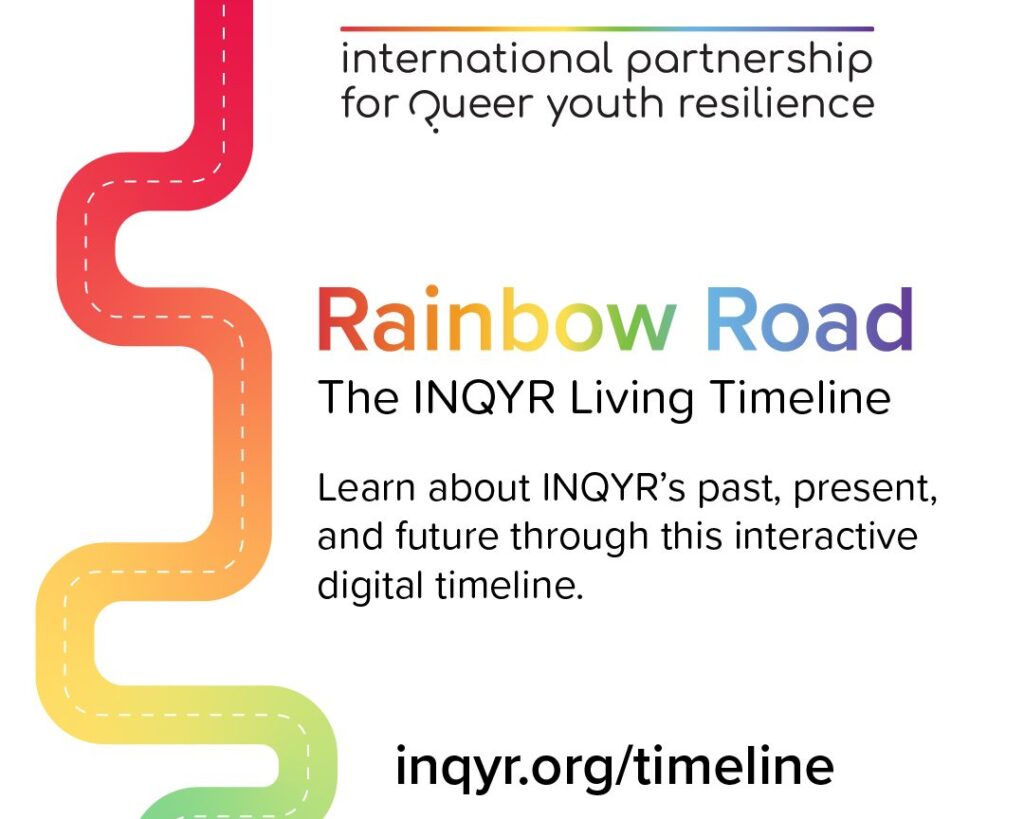 Introducing Rainbow road: The INQYR Living Timeline
Since its launch three years ago with a Partnership Grant from SSHRC, INQYR (the International Partnership for Queer Youth Resilience), led by Professor Shelley Craig, has worked across disciplines, geographies and languages to better understand and support the resilience of LGBTQ+ youth in communities around the world using digital research methods. Now, the multidisciplinary research team has launched a living timeline to provide a "behind-the-scenes" view of research with LGBTQ+ youth and the evolution of the INQYR Partnership.
Peppered throughout with engaging videos, photos and social media posts, Rainbow Road: The INQYR Living Timeline shares current and upcoming research within the Partnership's four regions (Canada, USA, United Kingdom, and Mexico), including projects such as the multilingual International Student Training Network.

Shining a light on male eating disorders
Assistant Professor Kyle Ganson sees the heavy influence of gender norms and societal expectations throughout his research on eating disorders. While the drive for thinness often underpins eating disorders in girls and women, many affected boys and men are striving for lean muscularity. In one large-scale study, Ganson and his co-authors found that 25 per cent of men aged 18 to 26 reported muscle-enhancing behaviours such as dietary changes and supplement use. In other research, he discovered that young men who use legal performance-enhancing substances such as creatine are more likely to engage in alcohol-related risk behaviour and try illegal steroids in the future. Beyond screening and diagnosis, he says most eating disorders treatments aren't adequately suited to treat males, and he's publicly called for the development of medical treatment tailored to adolescent boys.

Supporting resilience in Toronto's migrant communities
Recent research by Associate Professor Rupaleem Bhuyan has explored resilience within migrant communities, how it influences collective health, and how it is framed by those in power. Her work has examined how migrants work together to build resilience in their communities by challenging inequities and advocating for change. Working with alumna Margarita Pintín-Pérez, she published a commentary in BMJ Global Health that highlighted the structural violence facing migrant women and amplified calls to confront systemic inequalities. Together with FIFSW doctoral candidate Vivian Leung, she further examined how migrant resilience is framed in Ontario and City of Toronto policies on immigrant integration and inclusion.
Helping child welfare workers engage with families during the pandemic
With the onset of the COVID-19 pandemic, Professor Barbara Fallon met with several of her research partners from child welfare agencies for a virtual brainstorming session to come up with a simple, practical way to help front-line workers support vulnerable families and children during the pandemic. The result? A series of electronic checklists child welfare workers can use during phone calls to gauge how children and families are coping with COVID-19. The online tool has already been adopted in several provinces and will soon be available in other countries. Fallon's partners included FIFSW Assistant Professors Tara Black and Bryn King, Delphine Collin-Vézina from McGill University and Ashley Vandermorris from The Hospital for Sick Children.

Creating multimedia tools to enhance the wellbeing of LGBTQ+ youth
With funding from the Canada Foundation for Innovation (CFI), Professor Shelley Craig and her partners at INQYR (the International Partnership for Queer Youth Resilience initiative, which she created in 2017) are now working to provide LGBTQ+ youth with new multimedia tools to improve their wellbeing and advocate for rights in their communities. The new Digital Resilience Multi Media Lab will offer opportunities to queer youth to tell their own story, play games that teach coping skills, create infographics to help advocate for a gay-straight alliance at school, and more.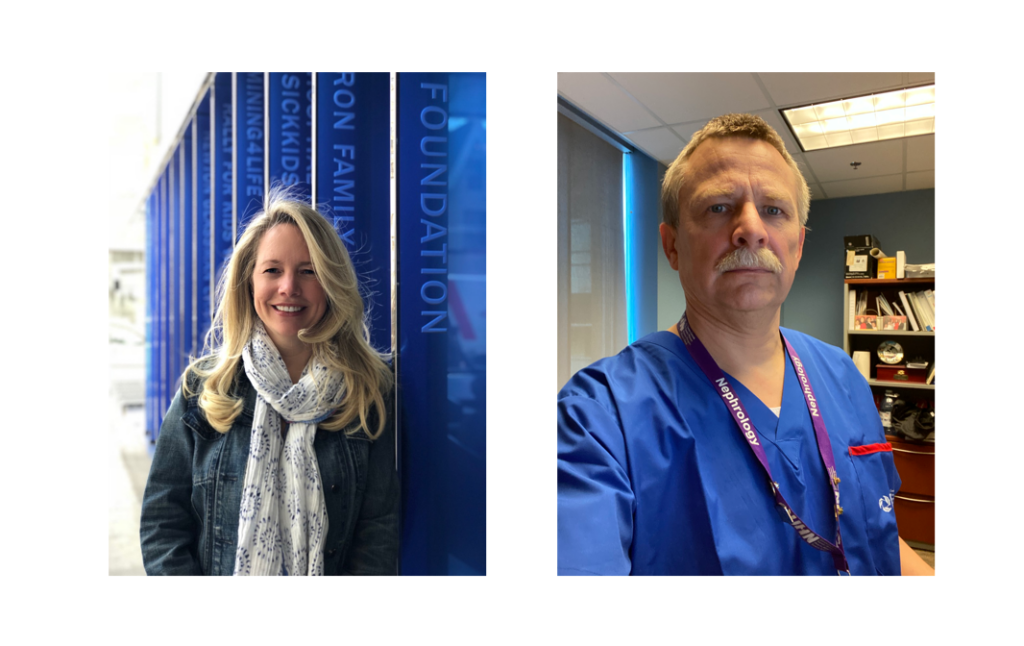 Promoting equitable access to living donor kidney transplantation for Chinese Canadians
Assistant Professor (Status Only) Samantha Anthony (SickKids) & Istvan Mucsi (UHN) received funding through the Kidney Foundation of Canada – Allied Health Kidney Research Grant competition for research that aims to increase equitable access to living donor kidney transplantation among Chinese Canadians. Through their research, they will establish recommendations to develop a novel, yet sustainable, culturally-tailored strategy to increase access. This health promotion program will ultimately contribute to excellence in kidney health and optimal quality of life, and reduce the burden of kidney disease for this population.


Developing core social work competencies through simulation learning
Professors Marion Bogo, Toula Kourgiantakis, David Burnes, Bryn King, and Eunjung Lee examined how the use of simulation learning has helped scholars articulate core competencies required for specialized areas of clinical social work practice. The paper, published in Clinical Social Work Journal, highlights The Toronto Simulation Model, which was developed at FIFSW and is embedded in the Faculty's Master of Social Work program.
---
FIFSW's Provosts Postdoctoral Fellows
In the fall FIFSW welcomed three Provost's Postdoctoral Fellows: Lori Chambers, Notisha Massaquoi, and Kalonde Malama. Below, read about some of their work to date.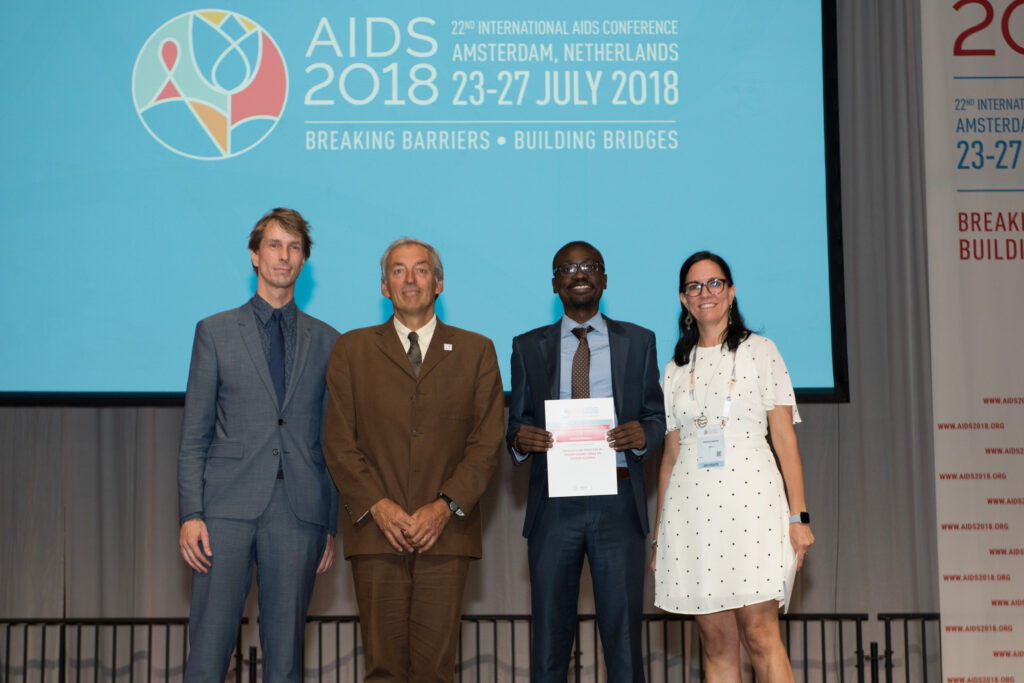 Kalonde Malama is working to advance health equity for marginalized populations by de-stigmatizing HIV treatment.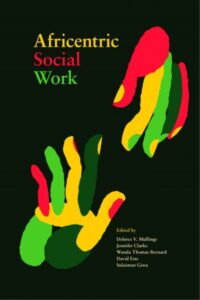 Launched in the summer of 2020, the new book Africentric Social Work features chapters by Lori Chambers and Notisha Massaquoi.
---
Sophie Lucyk Virtual Library
The Sophie Lucyk Virtual Library (SLVL) is an innovative and strategic partnership between the Factor-Inwentash Faculty of Social Work and the University of Toronto Libraries (UTL). It's goal: making social work-related research, produced by the Factor-Inwentash Faculty of Social Work, widely available.
Created through the vision of alumna Rosemary Slivinskas in her capacity as executor of the estate of Sophie Lucyk, also an alumna of FIFSW, the virtual open access library collects research from FIFSW and makes it freely available to the public.
Over the last year (June 2020 – June 2021) the SLVL TSpace collection averaged 1,494 views per month. The collection also maintained an average of 2,766 downloads per month with 33,190 downloads occurring over the last year. The library now boasts 476 items, up from 395 last year.
While many of the SLVL's publications are from scholarly journals, numerous items represent non-traditional scholarly research, including conference proceedings, evaluative reports, popular media publications and reproductions of House of Commons proceedings from committee meetings. The SLVL has also begun to include PhD dissertations completed by FIFSW graduates, centralizing access to these important research materials.
Among its specialized research collections is all of the content from the Migrant Mothers Project, which includes 53 items in varying formats such as video recording of conference presentations, infographics, policy reports, digital stories, and workshop proceedings.
---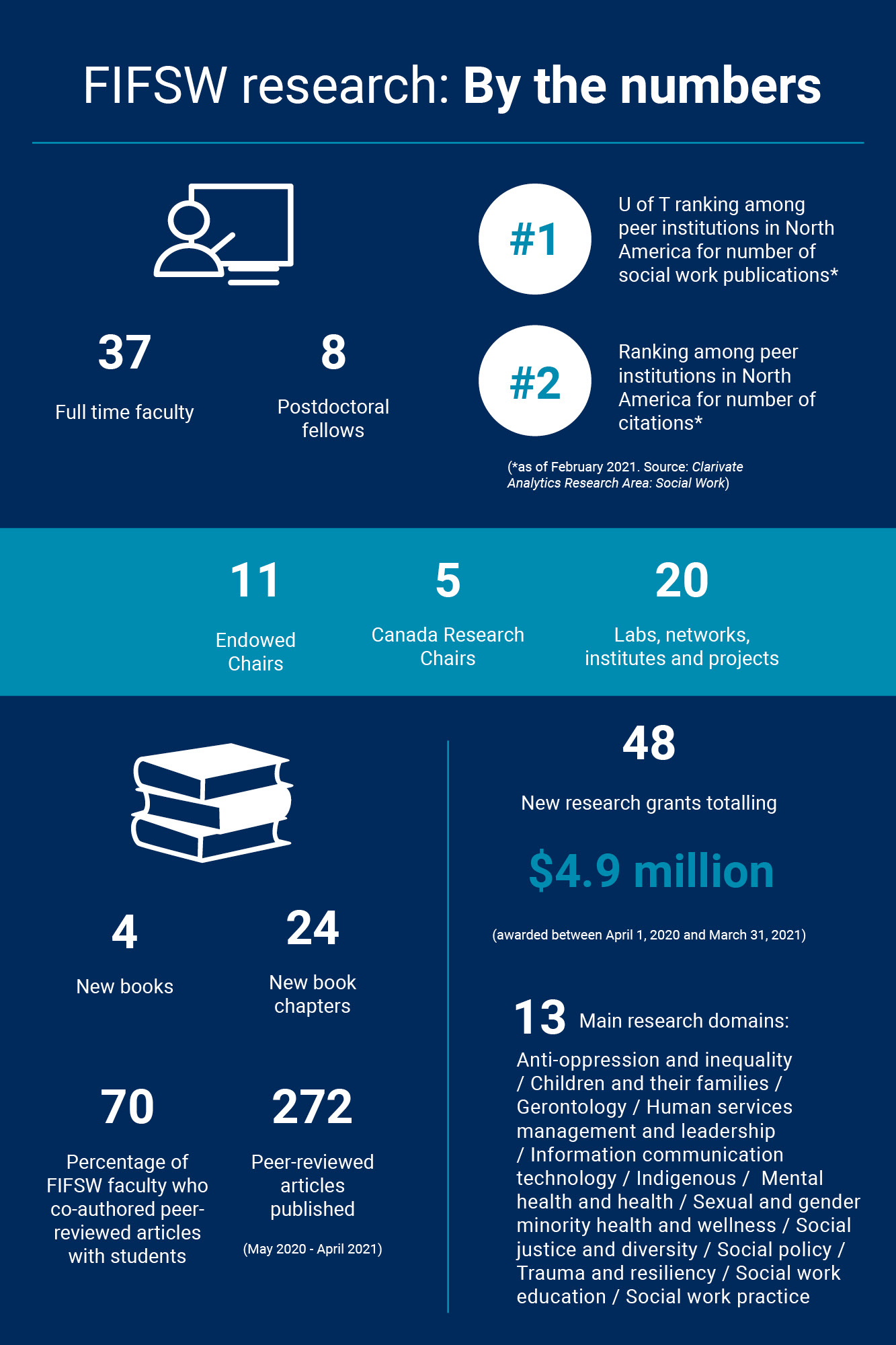 ---
> Click here to subscribe to FIFSW's newsletter to stay up to date on news, announcements, and upcoming events