ALUMNI impact
The Factor-Inwentash Faculty of Social Work is truly fortunate to have such an engaged and supportive alumni community. From our Alumni Association's active Facebook group (where job postings and opportunities are shared and professional questions are answered) to the Association's popular events series, to being field instructor for an MSW practicum, there are many opportunities to stay connected and involved.
We would like to extend a special thanks to the FIFSW Alumni Association executive officers whose work organizing events, fundraising, creating mentorship opportunities, serving on Faculty committees and more have enriched our community.
Below are some stories that illustrate the impact of our alumni over the past academic year.
---
Alumni events
The Factor-Inwentash Faculty of Social Work Alumni Association held a total of nine virtual public events in the 2020-2021 academic year. Topics included understanding the impact of COVID-19 on social work practice, enhancing social workers' capacity to work with equity-seeking groups, body-based intervention yoga, and a session with the Ontario College of Social Workers and Social Service Workers on best practices in private practice.
While the pandemic prevented in-person gatherings, one of the benefits of hosting the events on Zoom was that people from around the world could participate — and this led to larger audiences. On average, 200 people took part in each session. Featured speakers and moderators included members of the FIFSW faculty, including Micheal Shier, Esme Fuller-Thomson and Keith Adamson.
Where we had permission from the presenters, recordings of the events were later shared on FIFSW's YouTube channel, compiled in an FIFSW Events playlist.
---
Indigenous Trauma and Resiliency (ITR) graduates building bridges
ITR graduates Lisa Robinson and Germaine Elliot were featured speakers in the workshop "Decolonizing Pathways Towards Integrative Healing in Social Work," held April 9.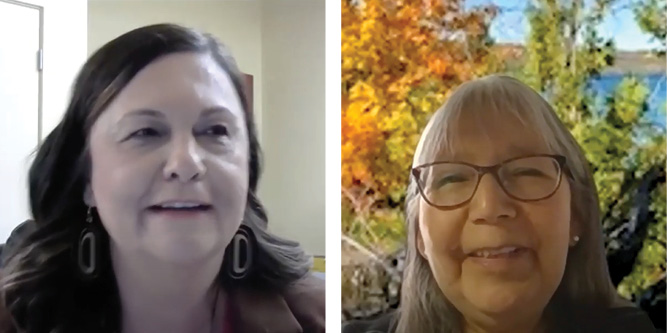 Robinson, who is from Hesqiuat First Nation, is now the Executive Director of Kackaamin Family Development Centre, which works with First Nations' Families, many of whom are survivors of intergenerational trauma. Elliot is Anishinaabe Kwe of the fish clan from Serpent River First Nation, and is currently working for the Barrie Area Native Advisory Circle as the Executive Director of the Mamaway Wiidokdaadwin Interprofessional Primary Care Team. Since 2019, she has also chaired the Indigenous Health Circle of the Simcoe Muskoka region.
Robinson and Elliot share their personal and professional experiences in the following video (Part 3 of the workshop).
This past year, Robinson (pictured top, left) was also featured in a video documentary honouring Orange Shirt Day as well as an article in Tofino-Ucluelet Westerly News, which profiled a pilot project she is working on to address the victims and perpetrators of sexual abuse in a holistic, community-wide process.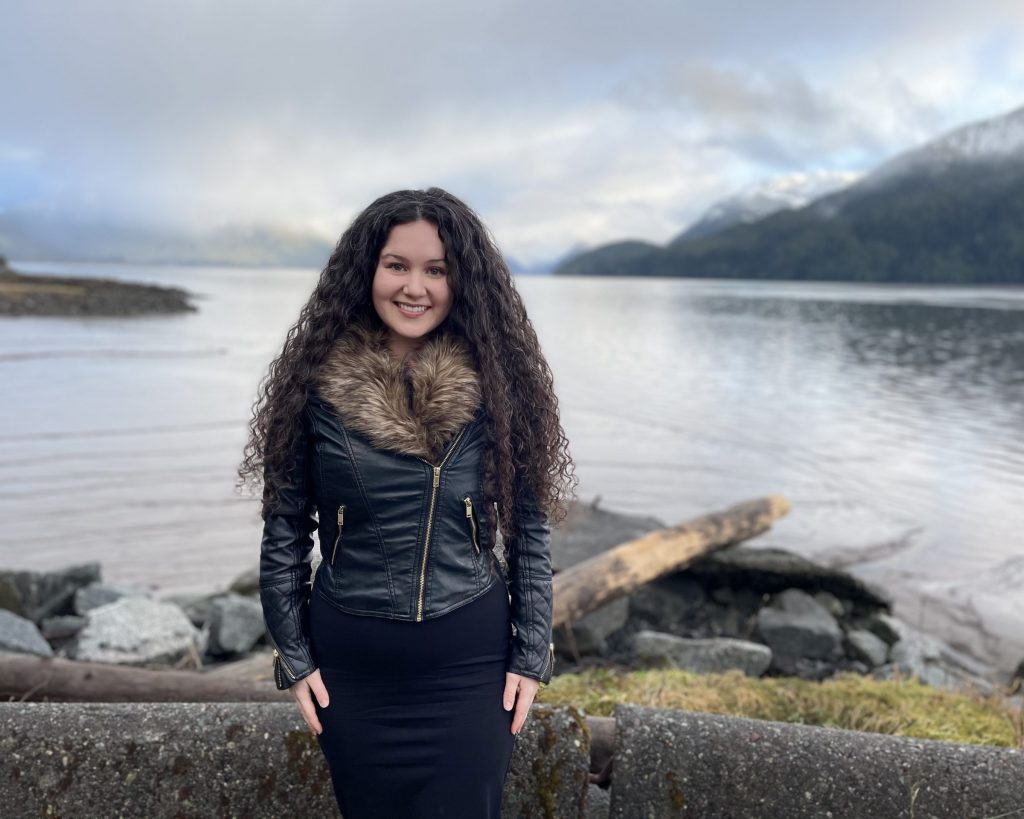 When Rebecca Schuss (pictured above) began FIFSW's Indigenous Trauma and Resiliency (ITR) program, she wasn't sure where it would lead her, but she was confident that the Master of Social Work field of study would set her on course to make a difference in her community.  After graduating in 2020, she embarked on a path she didn't expect to take: pursuing Juris Doctor (JD) and Juris Indigenarum Doctor (JID) degrees in law at the University of Victoria. She now has her sights set on opportunities to help improve access to justice and contribute to local and global systemic change. Click here to read our Q&A with Schuss.
Click here to learn more about FIFSW's Indigenous Trauma & Resiliency field of study.
---
Developing the art of virtual connection
Alumna Emma Silver (pictured top, middle) wrote about the transition from in-person to remote care during the COVID-19 pandemic. The gap between clinician and patient may be physically wider, but in many ways, we are closer than ever: all working together to preserve the art of connection.
---
Community leadership and impact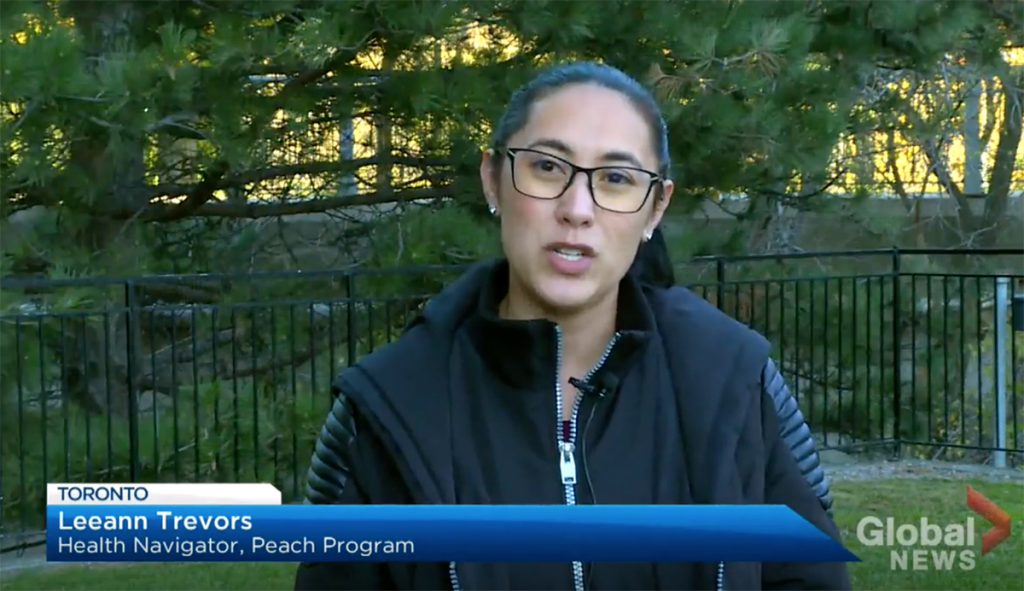 In the fall, alumna Leeann Trevors (above) was featured on Global News for her work with the PEACH (Palliative Education and Care for the Homeless) program. As a Health Navigator, Leeann plays a vital role in the program by helping ensure vulnerable individuals are able to access the care that they desperately need.
This spring, Billie Allan (MSW 2004; PhD 2013) was announced the President of the Board of the Canadian Association of Social Work Education (CASWE). Dr. Allan has served on CASWE's Board of Directors for several years and is CASWE's first Indigenous president.
On the 25th anniversary of Black History Month in Canada, we recognized alumna Rosemary Sadlier for her instrumental role in establishing Black History Month nation-wide.
2020 marked the 75th anniversary since the atomic bomb devastated the cities of Hiroshima and Nagasaki in Japan. In the decades that followed, FIFSW alumna Setsuko Thurlow (MSW 1960), a survivor of the deadly blast in Hiroshima, has advocated for the abolishment of nuclear weapons. Last August, the 2017 Nobel Prize winner was profiled in the New York Times. She also wrote a piece for The Globe and Mail advocating that Canada recognize its role in the development of the atomic bomb and ratify the UN Treaty on the Prohibition of Nuclear Weapons.
Last summer, alumna Andrea Himel was appointed a Judge of the Superior Court of Justice of Ontario, Family Court Branch. Justice Himel graduated from U of T's combined law and social work program in 1998. Since 2012, Justice Himel has mentored students through the externship program at the University of Toronto, providing opportunities to learn about the family justice and child protection systems.
---
 Awards & recognition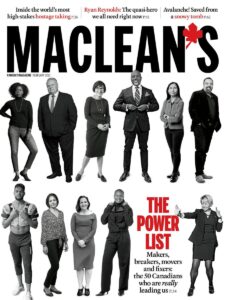 Maclean's magazine named alumna Cindy Blackstock (pictured third from the left in the top row of the Maclean's cover) one of "50 Canadians who are breaking ground, leading the debate and shaping how we think and live." A member of the Gitksan First Nation, Blackstock has championed the rights of Indigenous kids for decades. She serves as executive director of the First Nations Child and Family Caring Society, whose litigation against Canada has secured hundreds of thousands of services for First Nations youth.
Kennes Lin (pictured top, right) received the 2021 OASW Beverley Antle Leadership Award from the Ontario Association of Social Workers. The award recognizes "the pivotal and dynamic leadership roles played by social workers in non-traditional, leading-edge positions."
Alumni Andria Allen, Michelle English and Elizabeth Lee were honoured with 2020 Arbor Awards. The Arbor Awards recognize University of Toronto volunteers who, through their exemplary generosity, make sustained and valuable contributions to the experience of U of T students, faculty, staff and alumni.
In May, Notisha Massaquoi was recognized with at 2020/2021 Lifetime Achievement Award from the INSPIRE Awards for her significant contributions to bettering the lives of those in the LGBTQ community over the course of her career.
---
Alumni support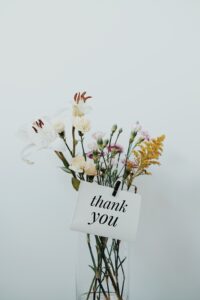 FIFSW is deeply grateful to its many alumni and supporters whose generosity has enabled the Faculty to elevate and expand our impact through education, research, and practice.
When the Faculty proposed developing a free online counselling clinic, alumni jumped at the chance to help attract support. A fundraising committee comprised of six dedicated Alumni Association members quickly formed. Chaired by Judy Newman, the Alumni Fundraising Committee — which includes Maribeth Christensen, Michelle English, Terry McCullum, Terese Weisberg, and Pam Weir — has shown an exemplary commitment to engaging the FIFSW community.
This year, Janis Rotman continued her generous support of FIFSW. Following a lead gift to the newly established Talk It Out online counselling clinic, which provides social work students with the opportunity to help break barriers to mental health in marginalized communities, she made a new gift of $100,000 to support two important research initiatives. The first will explore the role of selenium deficiency in COVID-19 patients; the second will investigate the link between dual sensory loss (vision and hearing impairment) and dementia in the UK Biobank. Both contributions will have an immense impact on the mental health and health of individuals and communities.
The Fu Hui Education Foundation's unwavering commitment to improving services and support for Indigenous communities was recently furthered with an additional gift that will provide funds to Indigenous students participating in the Faculty's newly established Leadership Scholars Program. FIFSW is most grateful to the members of the Board of the Fu Hui Education Foundation, whose continued generosity has provided incredible financial assistance to students within the Master of Social Work, Indigenous Trauma and Resiliency field of study.
Student support remains one of the Faculty's top priorities. Scholarships and bursaries enable us to not only attract and retain the best and the brightest and but also make higher education more accessible to all academically qualified students, regardless of their financial circumstances. This year, the Yu Jia Zhu Scholarship was established through the generosity of alumna and FIFSW Field Instructor, Yu Jia Zhu. This new Scholarship supports Master of Social Work students in the Mental Health and Health field of study, with preference given to students completing their practicum with the Faculty's Talk It Out online counselling clinic.
---
Our growing team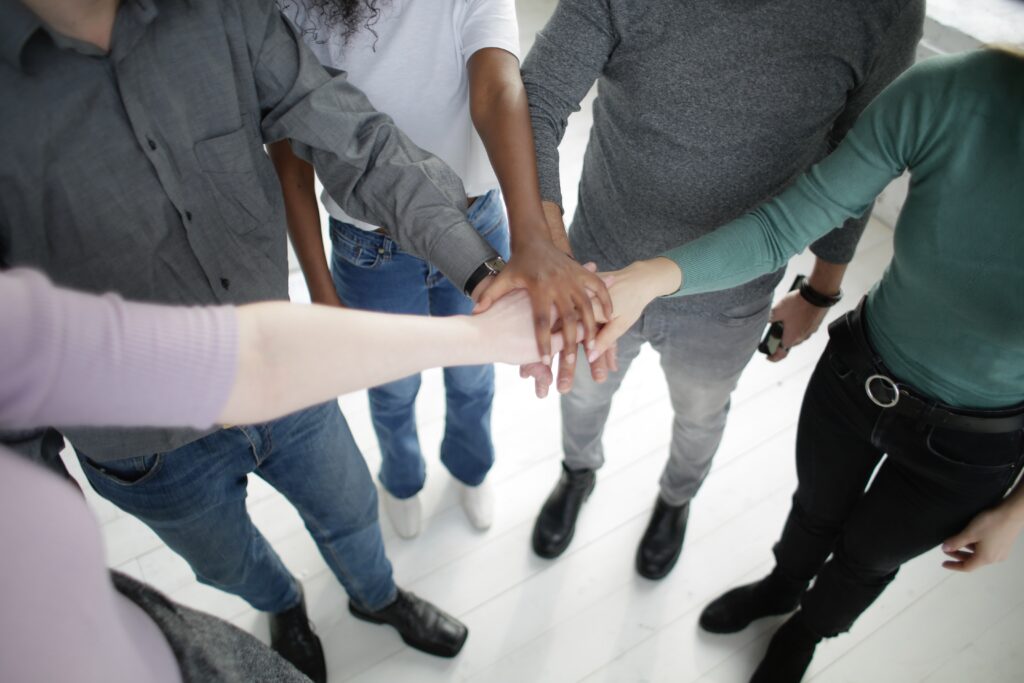 At the end of 2020, we shared the news that Judy Scheinigner was leaving U of T after more than 20 years as FIFSW's Director of Advancement. Judy played a major role in the Faculty's development, growth and success. Alumni and friends of the faculty remark that she was always generous and understanding with her time and crucial advice. Her determination, effectiveness, and deep commitment to enhancing the Faculty's academic programs and student experience have benefited our entire community. We wish her all the best in her new endeavors.
We have appointed a new Director of Advancement who we look forward to introducing to you in the Fall. In the meantime, we are fortunate to be working with Steve Hoscheit, who took on the role of interim advancement leader this winter and has been helping us move full steam ahead with our advancement goals. Steve has been supported by Afshaan Kohari, associate director, major gifts at the University of Toronto; and Advancement Coordinator Daniel Downey.
---
> Click here to subscribe to FIFSW's newsletter to stay up to date on news, announcements, and upcoming events