MSW
Our Master of Social Work programs
As the need for social services grows and diversifies in North America and around the globe, so too does the need for social workers with more specialized understanding of the complex contexts that affect groups and individuals.
In addition to building a strong foundation in the knowledge required of all social workers, FIFSW's Master of Social Work graduates receive advanced skills training specific to the communities they choose to serve. Mixing theoretical and practical learning, the program produces graduates who are able to think critically about practice and, most importantly, are prepared to enter the field of their choice.
Learn more! View our recorded online information session.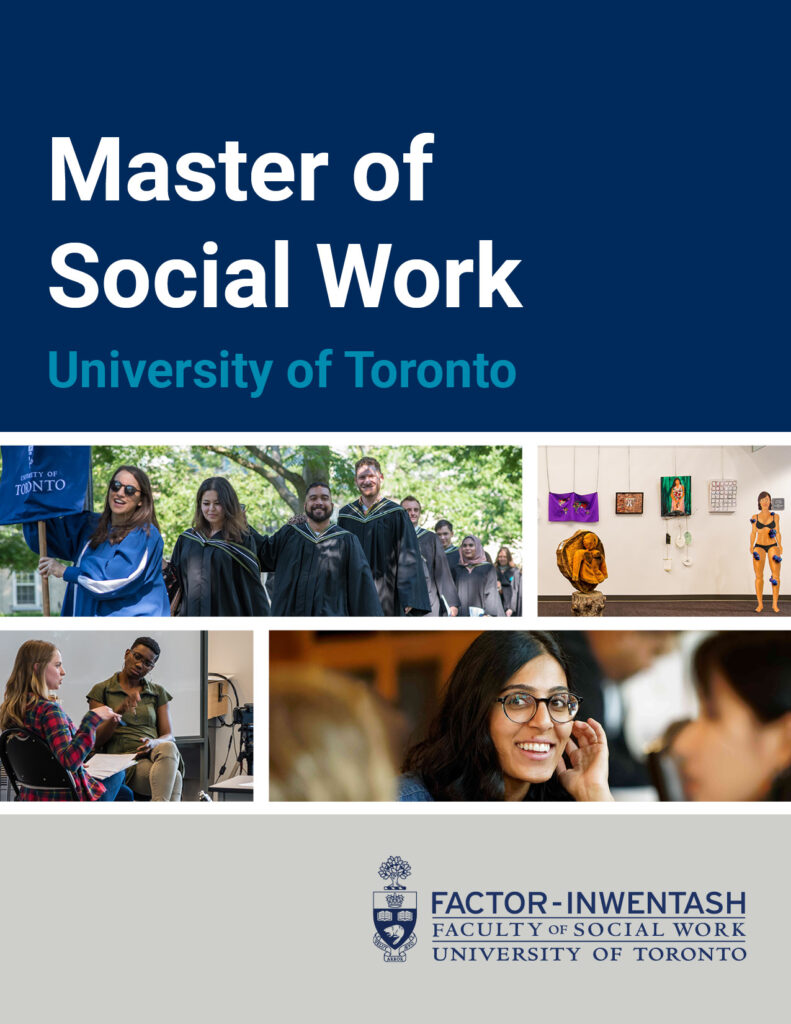 FIFSW offers a full time Two-Year MSW program (for those entering without a BSW degree) and an Advanced Standing MSW program (full time or part time, for those entering with a BSW degree).
Our MSW, Indigenous Trauma and Resiliency program prepares trauma-informed social workers who work with Indigenous communities in Canada and around the world.
Our MSW program booklet (available via PDF or the Issuu platform below) describes our mission, goals, community, and the benefits of choosing to study at FIFSW.
View the left sidebar menu on this page for information on admission requirements, application deadlines and more.
---
Each year the Factor-Inwentash Faculty of Social Work receives many more qualified applications than spaces available in the program. Having the minimum admission requirements does not in itself guarantee admission to the Factor-Inwentash Faculty of Social Work. The Faculty reserves the right to select the most qualified applicants. All decisions are final.
Ontario's response to the COVID-19 pandemic continues to evolve. Changes will likely occur as the province and its municipalities adjust to new data about the virus. In these circumstances, please be advised that the manner of delivery of courses, co-curricular opportunities, programs, and services is subject to change, in accordance with university policies. The University thanks its students, faculty, and staff for their flexibility during these challenging times as we work together to maintain the standards of excellence that are the hallmark of the University.