LEADERSHIP Impact
Through research and advocacy, faculty, students and alumni have helped promote new policies, raise awareness and enact change. Below are some of the initiatives that FIFSW faculty have helped lead this past year.
---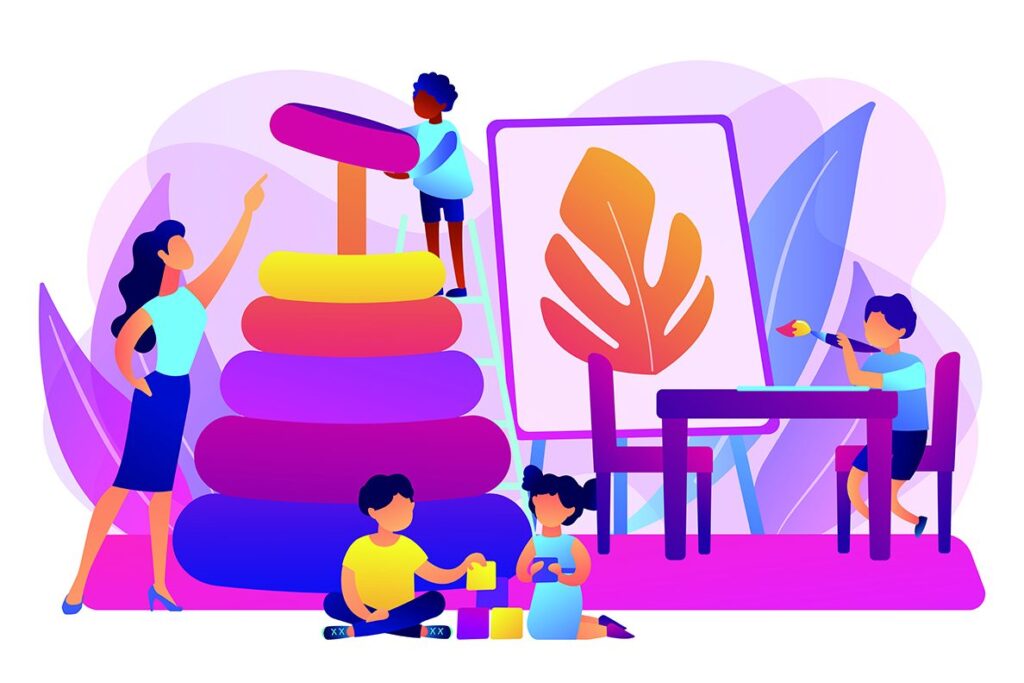 Advocating for a comprehensive universal, Canada-wide Early Learning and Child Care system
In March, as we celebrated Social Work Month and International Women's Day, FIFSW joined alumna Margaret McCain and Professor Ramona Alaggia in advocating for a universal, Canada-wide Early Learning and Child Care system that will ensure no child is left behind.
In April, the federal government announced new investments totaling $30 billion over 5 years to support an affordable child care system in Canada. It has also committed to investing $8.3 billion, ongoing, for Early Learning and Child Care and Indigenous Early Learning and Child Care.
---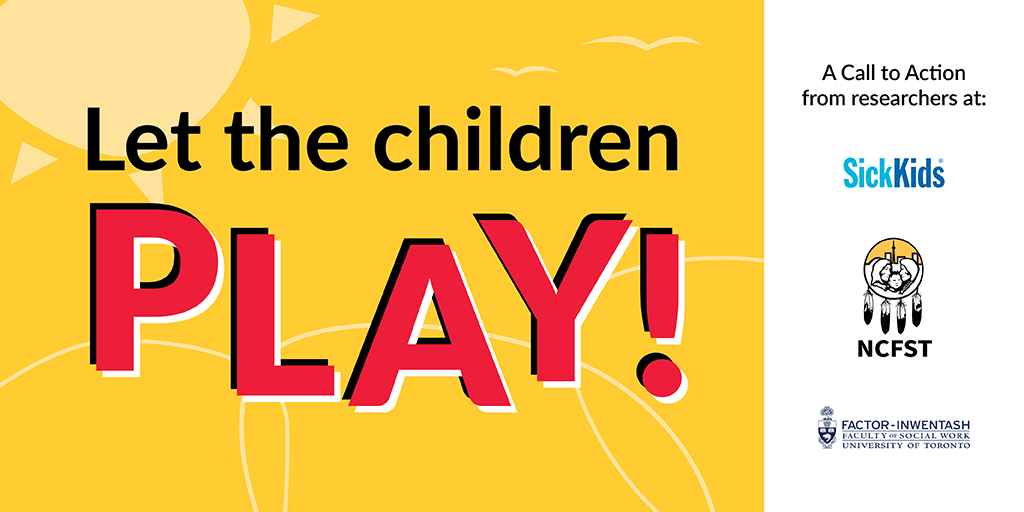 Let the children play!
Let the Children Play is a call to action that was created in a partnership between Native Child and Family Services of Toronto (NCFST), The Hospital for Sick Children (SickKids) and researchers from FIFSW, including Professor Barbara Fallon and research associates Genevieve Sansone and Sima Sajedinejad. FIFSW Adjunct Assistant Professor Jeffrey Schiffer, Executive Director, Native Child and Family Services of Toronto was a principal author.
"As Ontario strives to rebuild and recover from the effects of the COVID-19 pandemic, action is needed now to prioritize our children's optimal health and development," wrote the Call to Action's authors. "By applying Indigenous tools and approaches to well-being through access to the outdoors and physical activity, we can help to reduce the consequences of the pandemic and shape the future trajectories for a generation at risk."
On May 17, in the wake of the Call to Action's release, Ontario's health minister commented that the government may allow recreational amenities to reopen before stay-at-home order expires.
---

Anti-Black Racism Task Force
Dean Dexter Voisin, as co-chair of the University of Toronto's Anti-Black Racism Task Force, helped lead efforts to address anti-Black racism and promote Black inclusion and excellence within U of T's tri-campus community. Over the course of the 2020-2021 academic year, the Task Force held consultations with students, faculty, and staff; reviewed existing University policies, processes, and practices; and considered other initiatives to address anti-Black racism.
On May 5, U of T held a virtual entrustment ceremony to hand over the Anti-Black Racism Task Force's final report. All 56 recommendations contained in the report were accepted by the university administration.
Dean Voisin also participated in the National Dialogues and Action for Inclusive Higher Education and Communities, which has launched a charter aimed at promoting inclusive excellence across Canadian post-secondary institutions.
> Read the U of T Magazine story on the University's efforts against anti-Black racism, featuring Dean Dexter Voisin
---
Anti-Semitism Working Group
Established in December 2020, U of T's Anti-Semitism Working Group has nine members, including Professor Faye Mishna — who in May was recognized by the National Council of Jewish Women of Canada. An integral part of the University's commitment to address systemic forms of discrimination within its tri-campus community, the Working Group is reviewing programming, activities, processes and practices at U of T and developing recommendations to support the University's response to anti-Semitism. This year, members of the U of T community were invited to complete a consultation survey to share their experience, feedback and recommendations. Policy framework recommendations will be submitted to the University's President, the Vice-President, Human Resources and Equity, and Vice-President & Provost.
---
Community Leadership in Justice Fellowship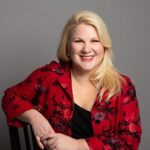 In September, The Law Foundation of Ontario announced that Laura Tamblyn Watts, an adjunct lecturer at FIFSW, received a 2020-2021 Community Leadership in Justice Fellowship. Through her fellowship, Tamblyn Watts has created a free online course, to be launched in August 2021, that will teach Ontarians how to decide to be and how to act as a Power of Attorney (POA) for Property and Personal Care. Her fellowship was hosted by FIFSW, where she has worked with Associate Professor David Burnes.
---
Media
Since June 2020, FIFSW faculty & students have been featured more than 90 times in national and global media — including TV, radio, print and online publications as well as podcasts and documentaries. More than half of our full time faculty members participated in media interviews this past year.
Key media included, the Toronto Star, the Globe and Mail, Breakfast Television, CBC's Metro Morning, WGN's NewsNation, Forbes, PhillyVoice, Anishinabek News, HealthDay, The Vancouver Sun, CTV News, Québec Science, BBC World Service, The Times of India, and CityNews.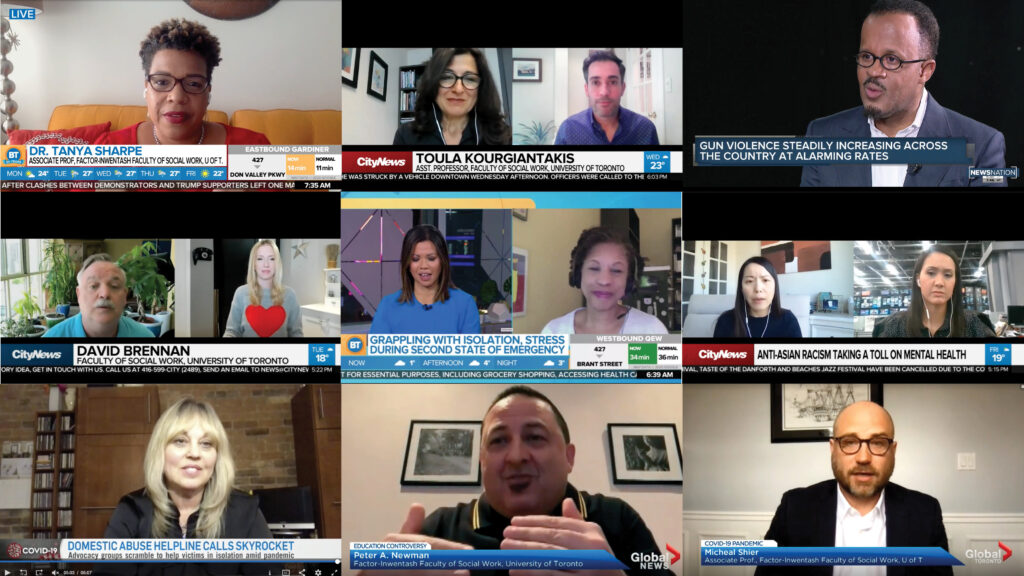 Here's a selection of
some

of our top hits:

Dean Dexter Voisin spoke to WGN's NewsNation Prime about rising rates of gun violence in the US.
The Toronto Star asked Assistant Professor Kyle Ganson to explain why the pandemic is a trigger for eating disorders.
Associate Professor Lin Fang and MSW student Nikisha Browne were featured in a CBC News article on FIFSW's new online counselling clinic, Talk it Out. CBC Radio also shared news about the clinic.
The Globe and Mail spoke to Associate Professor Izumi Sakamoto about challenges that women of colour face in the workplace.
Assistant Professor Toula Kourgiantakis discussed the importance of allowing kids to return to school on CityNews.

Assistant Professors Rachelle Ashcroft and Keith Adamson were featured in an article in Healthy Debate on the importance of building public understanding of the role of social workers.
Professor Esme Fuller-Thomson's research on ADHD and suicide rates was covered by Forbes, PhillyVoice, Fox 26 and U.S. News & World Report.
Associate Professor Micheal Shier spoke to Global News about paid sick leave in Ontario.
#SafeHandsSafeHearts, a university-community partnership that aims to reduce the risk of COVID-19 for racialized LGBTQIA+ populations led by Professors Peter Newman and Charmaine Williams and Provost's Postdoctoral Fellow Notisha Massaquoi was profiled in Québec Science.

Breakfast Television interviewed Professor Charmaine Williams about the disproportionate mental health and health impacts of Ontario's stay at home orders.
Professor Shelley Craig's work to create a Digital Resilience MultiMedia Lab for LGBTQ+ youth was featured in an article published by the Canada Foundation for Innovation.
CityNews interviewed Professor David Brennan about the significance of NFL's Carl Nassib coming out as gay.
The Toronto Star covered Associate Professor Tanya Sharpe's research in a piece on Statistics Canada's 2019 homicide report.
Associate Professor Michael Saini spoke to the CBC about amendments to the Divorce Act.
---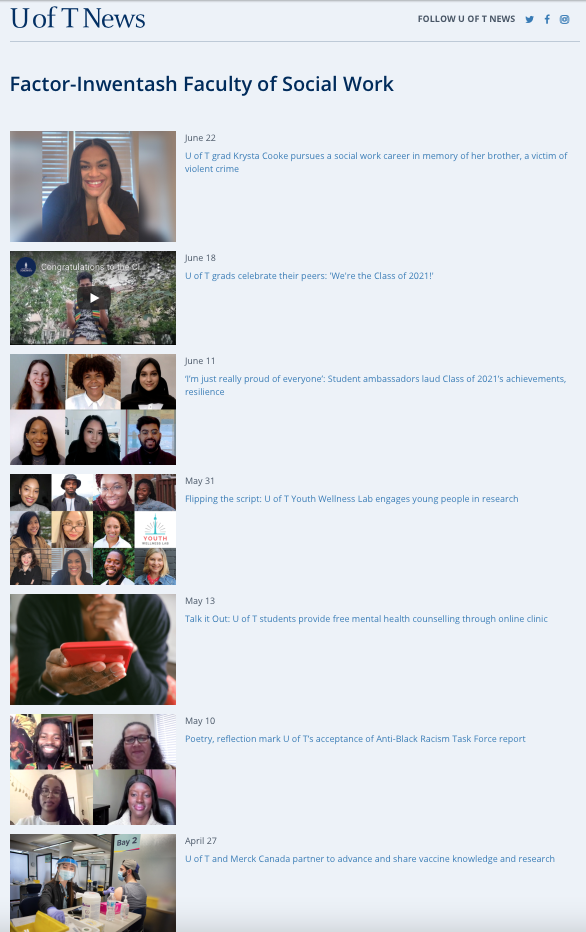 ---
> Click here to subscribe to FIFSW's newsletter to stay up to date on news, announcements, and upcoming events