Endowed Chairs
Factor-Inwentash Endowed Chairs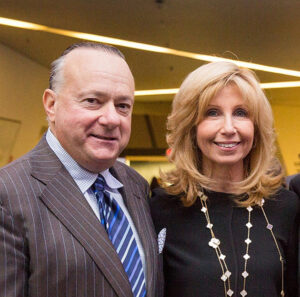 In their roles as prominent philanthropists and committed volunteers, Lynn Factor and Sheldon Inwentash combine their personal success with a strong belief in social justice. Sheldon Inwentash, an international financier, is Chairman and Chief Executive Officer of ThreeD Capital Inc., a Toronto-based venture capital firm specializing in investments in the junior resource, blockchain and artificial intelligence sectors. Driven by her commitment to social justice, Lynn Factor has devoted 30 years to improving services and programs for society's vulnerable children. Dr. Factor has had a distinguished career in child welfare, working as a front line social worker, supervisor, manager, philanthropist and leader. She has worked in various organizations, such as the Durham Children's Aid Society, the Ministry of the Attorney General and is currently at the Toronto Child Abuse Centre (BOOST), where she prepares child victims or witnesses to testify in criminal court.
In 2007, Dr. Factor and her husband, Dr. Inwentash, demonstrated their commitment through a landmark donation of $15 million to the Factor-Inwentash Faculty of Social Work. The generous donation that Lynn Factor and her husband, Sheldon Inwentash, made to our Faculty established five endowed Chairs and fifty graduate scholarships and led to the renaming of the Faculty in their honour.
Factor-Inwentash Chair in Law and Social Work
Much of social work practice involves working with individuals and populations whose complex and multifaceted problems interface with the law. Child welfare, human rights, social policy, and mental health are among the fields in which law and social work intersect. This Chair provides leadership in examining the issues in which social work and law intersect and in educating students in the JD/MSW program offered jointly by the FIFSW and the Faculty of Law.
Factor-Inwentash Chair in Child Welfare
This Chair provides leadership in child welfare research; fosters innovation and a culture of knowledge generation and utilization in the field; works pro-actively with government agencies to develop sound policy in this area; and provides an international presence in child welfare practice and policy, representing Canada's unique position as a leader in issues of social justice and inclusion.
Factor-Inwentash Chair in Children's Mental Health
This Chair provides leadership in research and evaluation on the development and wellbeing of children, youth and their families; strengthens existing prevention and intervention programs and develops new models of service to enhance children's mental health and wellbeing as well as provides direction for ensuring the inclusion of families, communities and systems in supporting the optimal growth of children.
Factor-Inwentash Chair in Health and Mental Health
In Ontario today, 50 to 60 per cent of social workers are employed in the health care sector. They play critical roles in hospitals, mental health facilities and community settings by helping patients and families address the impact of illness and treatment, decreased personal control, information overload, change in functional ability, and challenges in interpersonal relationships.
This Chair provides leadership in institutionally based and community-based health and mental health; advocates for health and mental health policies that respond to the social determinants of health; and enhances the role and status of social work in health care settings.
Factor-Inwentash Chair of Social Work in the Global Community
This Chair builds on existing partnerships between the Faculty and organizations representing Canada's diverse population to enhance learning opportunities and improve community services; assists in further development of services for immigrants and refugees and in increasing accessibility of all services; seeks and evaluates policies and practices to improve services for individuals, families and communities in Canada and abroad; and further develops the Faculty's existing international collaborations and partnerships with individuals and institutions around the world.
The Norman and Honey Schipper Chair in Gerontological Social Work at the University of Toronto, Factor-Inwentash Faculty of Social Work and the Baycrest Centre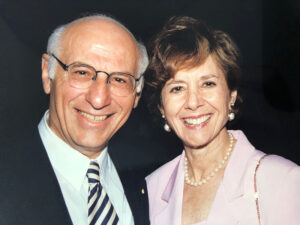 The Norman and Honey Schipper Chair in Gerontological Social Work is a joint chair at the University of Toronto, Factor-Inwentash Faculty of Social Work and the Baycrest Centre, created through the generous support of J. Richard Shiff and family, Sandra and Joseph Rotman and the proceeds from the 1997 Brazilian Ball. It was Canada's first research Chair in Gerontological Social Work. J. Richard Shiff was a lawyer, a successful businessman and a great philanthropist. The Rotman Family is one of the most generous benefactors in the University's history, with a tremendous legacy of philanthropic and volunteer support. The Brazilian Ball was an annual charity event that began in 1966 with a mission of raising funds to support various areas, such as education, research, healthcare and culture. The Chair was named in honour of Honey and Norman Schipper. Norman Schipper worked as a corporate lawyer at Goodman & Goodman since 1954.
This Joint Chair was established to provide leadership in conducting research into the changing nature of family support systems, the evaluation of clinical treatments, as well as clinical issues, such as how to support clients and their families who are coping with loss, death and dying, and placement in a long-term care facility. The Chair assists in the development of new approaches to care for patients with Alzheimer's disease and their families.
The Margaret and Wallace McCain Family Chair in Child and Family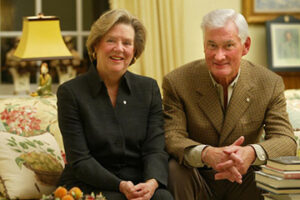 Margaret and Wallace McCain, one of Canada's most notable and magnanimous couples, have contributed countless hours and millions of dollars to philanthropic causes. Known for his business leadership and entrepreneurial success, Wallace McCain (1930-2011), co-founded McCain Foods Limited in 1956. The Honourable Margaret Norrie McCain was the first female Lieutenant Governor of New Brunswick and is well known for her advocacy for healthy child development and child welfare. Together with her husband, Wallace and their four children, she founded the Margaret and Wallace McCain Family Foundation to promote the best possible early childhood for all of Canada's children. A committed alumna of the Faculty, McCain has served as an honorary chair of the Boundless campaign, honorary chair of the Factor-Inwentash Faculty of Social Work campaign, and on the Boundless campaign executive closing committee, as well as many, many other advisory boards and committees.
In 1998, Margaret and Wallace McCain generously established the Margaret and Wallace McCain Chair in Child and Family at the Factor-Inwentash Faculty of Social Work. The Chair provides leadership in the area of child and family studies for the Faculty. The Chair focuses on research to analyze and determine the effectiveness of prevention and intervention programs targeting high-risk children and families.
The RBC Chair in Applied Social Work Research
RBC is one of Canada's largest corporate donors and is a recognized leader in corporate citizenship. RBC's connections with the communities it serves is profound. Its philanthropic endeavours demonstrate the Bank's commitment to support initiatives that promote the well-being of the community. One of Canada's top 50 most socially responsible corporations, RBC's charitable giving extends to a broad range of initiatives globally.
Committed to creating a positive social impact, in 1997, RBC (then known as the Royal Bank) established the RBC Chair in Applied Social Work Research and the Royal Bank Graduate Fellowships (RBGF) in Applied Social Work Research. The Chair provides the permanent allocation of a senior faculty member to the field of Applied Social Work Research. The work of the Chair increases significantly the University's ability to measure the effectiveness of current social service programs and develops new benchmarks to measure the effectiveness and efficiency of new approaches as they emerge. The activities of the Chair help in the refocusing of Canada's social policy and social services infrastructure.
Sandra Rotman Chair in Social Work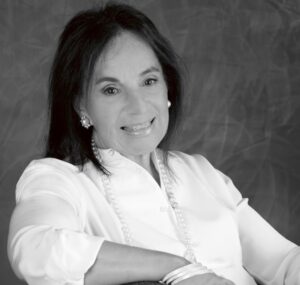 Sandra Rotman is a Canadian visionary philanthropist and community leader. She has served on the Boards of several Canadian institutions in the arts, health and education and is a long-standing supporter of health institutions in Canada. She is the founding donor of Rise Asset Development, which provides financing and business support services for entrepreneurs with mental health or addiction challenges. She and her late husband, Joseph Rotman, were leading philanthropists and community leaders. The couple directed their time, energy and generosity to important causes, including health, culture and research. Their diverse contributions include establishing the Rotman Research Institute, a premier international centre for the study of human brain function located at Baycrest Health Sciences, and several important projects with the University Health Network.
In 1996, the Factor-Inwentash Faculty of Social Work received funding to create the Sandra Rotman Chair in Social Work. This Chair was named in honour of Sandra Rotman in recognition of her leadership in advancing the interests of the University of Toronto. The Sandra Rotman Chair in Social Work is held by a social work educator who exhibits superior leadership in research and practice in the field of social work. The Chairholder takes leadership in the Faculty by: identifying emerging trends in the field of social work; facilitating a program of research relevant to these emerging trends; and incorporating this new knowledge in the continual improvement of the social work curriculum.