The Canada Foundation for Innovation highlights Shelley Craig's work to support and empower LGBTQ+ youth
Categories:
Shelley Craig
"LGBTQ+ youth are going online and creating communities and building their own resilience. That has a positive impact on their mental health and wellbeing," says Professor Shelley Craig, a Canada Research Chair in Sexual and Gender Minority Youth.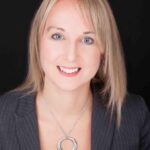 Now, thanks to funding from the Canada Foundation for Innovation (CFI), Craig and her partners at INQYR (the International Partnership for Queer Youth Resilience initiative, which she created in 2017) will be able to provide LGBTQ+ youth with new multimedia tools to improve their wellbeing and advocate for their rights.
CFI wrote about Craig's international work and shared clips from a recent interview about her academic career in social work.
From the article, by Roberta Staley:
In 2019, she embarked upon an initiative involving 40 international academic partners embracing a host of regional and international projects that fall under the International Partnership for Queer Youth Resilience initiative, or INQYR.

A seven-year undertaking, INQYR received a $2.5 million grant in 2017 from the Social Sciences and Humanities Research Council of Canada (SSHRC). In February 2020, the CFI contributed $80,000 to support a Digital Resilience MultiMedia Lab that will include a high-performance computer, video cameras and software editing equipment.

With that technology in place, says Craig, the lab is creating "resilience enhancement products" to provide LGBTQ+ youth tools to improve their own well-being and to advocate for LGBTQ+ rights in their communities. These could be as simple as videos of queer youth telling their own story, games that teach coping skills, or infographics to help advocate for a gay-straight alliance at school, or as sophisticated as an artificial intelligence-powered chat bot for LGBTQ+ youth.
> Click here to read the full article
To learn more about INQYR, visit the Initiative's website — and check out its interactive timeline, which highlights its achievements over the past 3 years, through videos, articles, photos, and social media posts.
---
Related: