Course Enrolment Information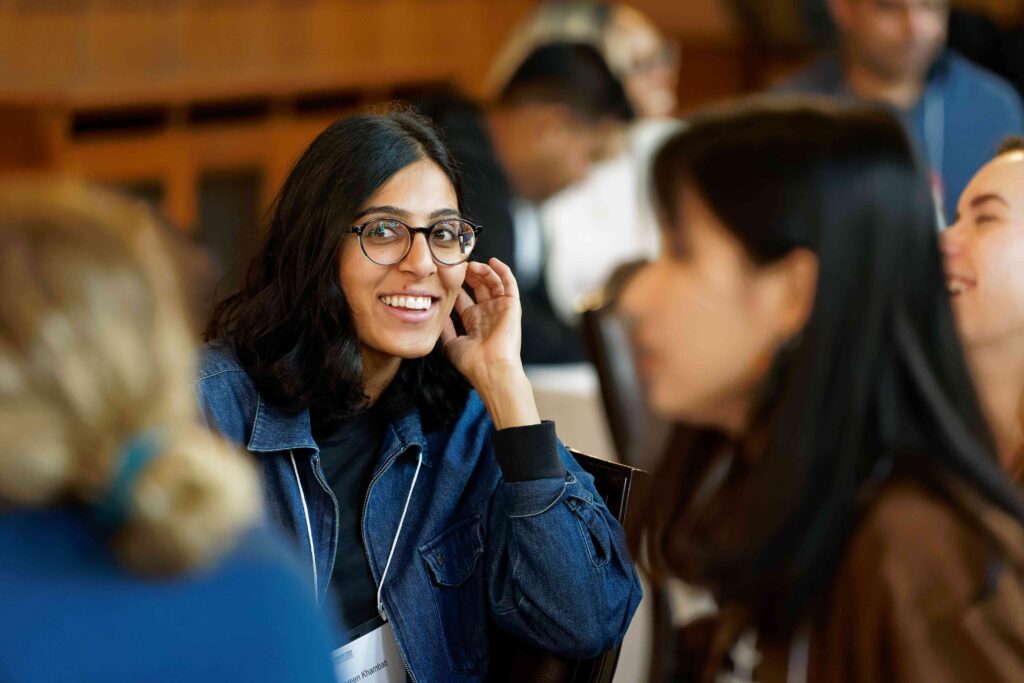 ---
Updated November 14, 2023
Course Enrolment Information
The academic year is divided into three sessions: 
Fall (F) session (September to December)

 

Winter (W) session (January to April)

 

Summer (S) session (May to August)

 
For clarification, while the University and SGS use the term "session", this is often interchangeable with "term" or "semester". 
Graduate courses have course codes consisting of: 
a prefix associated with the academic unit or program (three letters);

 

a four-digit course number; and

 

a suffix associated with the course weight (alpha character) measured in full-course equivalencies (FCEs) and is indicated using a Y or H suffix:

 
Y (full course): 1.0 FCE, normally taken over two sessions

 

H (half course): 0.5 FCE, normally taken over one session

 
---
Course Loads
Standard course loads for FIFSW students are as follows: 
Full-time studies: 1.0 – 2.5 credits (FCE) in each of the Fall and Winter sessions; and 0.5 – 1.0 credits (FCE) in the Summer session

Part-time studies: 0.5 – 1.0 credits (FCE) per session
Course loads include practicum courses enrolled within the same academic session (ie. SWK4701H taken in the Winter session but may continue on into June of that year would not count toward the Summer session load).  All course loads are determined to allow for program completion following the SGS calendar Program Length.
---
Instruction for Course Enrolment
Students enrol in compulsory and elective courses through ACORN on a first come first served basis beginning mid-July for Fall and Winter courses, and mid-March for Summer courses. These dates will be posted on the FIFSW Dates and Deadlines page. 
While FIFSW attempts to offer elective courses and spaces to accommodate students' academic requirements, space to elective courses is limited. Should courses be full, you may add yourself to the waitlist, also on a first-come-first-served basis. Students will be notified if enrolment limits are raised or if a course is cancelled because of low enrolment. For advice in selecting courses contact your faculty advisor or Registrar, however, it is important to note that course instructors are unable to make changes to waitlists.  
Changes to course enrolments can be made until the Add/Drop deadlines if space is available in the course. 
Courses are offered in the Summer Session at and FIFSW and other graduate departments. Students who were registered in the previous Fall and Winter sessions will not have to pay an additional Summer session fee while completing degree requirements.  
The first two weeks of each enrolment period is known as the Courtesy Enrolment Period.  During this time enrolment into courses required for Fields of Study will be restricted for students in the respective Fields. Following this period, the restrictions will be removed to allow for all FIFSW to enrol, pending space.  
Deadlines 
You can change courses through ACORN  until the Add and Drop deadlines if space is available in the course. These dates change annually and can be found on the SGS sessional dates page. 
Compressed/Modular Courses: Courses which have variations in timing have add and drop dates that can differ from the sessional dates, and are set on a course by course basis. For these courses the add/drop dates are individual and based on the following SGS principles:  
Add date: no more than 15% of the course has been completed

Drop date: no more than 50% of the course has been completed

E.g., for a 1-week (5 day) compressed course, the add date should be no later than the second day of classes and the drop deadline should be no later than the third day of classes.  If you cannot use ACORN to drop a compressed course, submit a course drop form
Dropping courses may have implications for your progress in the program. 
Should you require withdrawing from a course after the deadline date, see the Late Withdrawal After the Drop Date (LWD) section below.  
---
Timetable Conflicts
After enrolling into courses, you may view your timetable through ACORN.  However, ACORN does not take into consideration any scheduling conflicts (eg. it will not drop any course activities on your behalf). It remains the student's responsibility to resolve any conflicts.  For sessions where you will be enrolled into Practicum courses, you must also consider working hours. FIFSW have days designated for classes and practica. You may consider enrolling in alternative courses or sections if available.  
---
Process
Enrolment into courses within degree requirements are normally done through ACORN . If you are a new student at U of T, you must enable your JOINid and have a valid UTORid and password to access ACORN. The T-card office has created an online process to facilitate activating your UTORid. 
The How-To page under the Course Enrolment heading provides written and video instructions, and tips, notably: 
Add a course to the enrolment cart

 

Enrol in a course form the enrolment cart

 

Enrol in a course from search

 

Drop a course 

 

Enrol on a waitlist from search

 
Students enrol in courses through ACORN at 8:30 am at the opening of the Enrolment Period (beginning June 1st for Fall and Winter courses, and mid-March for Summer courses) on a first come first served basis. The enrolment functions are managed through the ACORN system.  
---
MSW Practicum Courses
Effective for the 2024-2025 academic year (Fall session), the following courses will be added by the SSR automatically, and will not count toward the course load affecting course enrolments through ACORN.
H Practicum I: first-year students of the two-year MSW program for Winter session of the first year. 
SWK4702Y Practicum: students in the advanced standing MSW programs and students in the second year of the two-year MSW program for the Fall and Winter sessions.  For students who wish to start this practicum in the Summer session or Winter session, they must contact the Practicum Office first. 
---
MSW-ITR Practicum Courses
All MSW-ITR students without a BSW must enrol for SWK4516 Indigenous Trauma and Resiliency Practicum in the summer semester of Year 1. This course can be added on ACORN. 
All MSW-ITR students must add their Year 2 Practicum Course, SWK4703 MSW-ITR Practicum III with the SGS Add / Drop Course(s) (PDF) form. Students have the option to enrol from September – April or January – August of their second year. This course cannot be added on ACORN. 
---
Audit, Overload, and Extra Courses
There are no additional tuition fees for audit, overload, and/or extra courses provided they are completed during, or prior to, the student's final required session of study. FIFSW students may enrol in an Audit, Overload, Extra course provided there is space available, no wait list exists, and the course is at the graduate level. FIFSW students can audit, overload, or add extra courses during the electives phase of their program, typically starting in the summer after their first year. 
Given that graduate fees are assessed as a program fee rather than course fees, there are no additional fees for Audit, Overload, or Extra courses provided degree requirements have not yet been met. 
Auditing 
FIFSW students may audit graduate classes with the instructor's permission as not all courses are suitable for auditing. Auditing permits attendance at classes only. No work will be evaluated, and it will not be noted on the transcript. Students are eligible to audit a maximum of one elective course per session. 
Students are not able to take for credit any courses that they have previously audited and must attend a minimum of 70% of all classes.  
Overload 
Students are permitted to overload (take more than the regular course load per session) if there is space available in the course. Students wishing to overload must contact the Program Director for approval. 
Overloading involves increased workload. It is important to manage your course load appropriately, especially during the Summer sessions.  Given the shortened time period of the Summer session, this would be equivalent to taking double the courses of a regular session (such as Fall or Winter).  
By enrolling in the Overload course, you understand that you are doing so at your own risk and are fully aware that you may not request special consideration due to heavy workload. You will continue to be responsible for observing the academic deadlines for dropping courses. 
As per SGS policy, if an overload course accelerates the completion of your program requirements, you will be put forward for graduation immediately following the session in which those requirements have been met; further registration will not be permitted. 
Consider the following implications of early program completion: 
You will be unable to register and enrol into courses for any future sessions.  For example, if you finish all your degree requirements in the Summer session, you will be unable to take further courses in the following Fall session.

 

School of Graduate Studies program fees are assessed on a program basis rather than on the number of courses taken. The

minimum degree fee

is the academic fee associated with the program length for each graduate master's program and represents the minimum amount of academic fees that every student, regardless of registration option or status, must pay upon completion of the program prior to graduation. Students who have not paid the minimum degree fee for their program will be required to pay the outstanding balance known as

Balance of Degree Fee (BOD)

.  More information about

these fees regulations

can be found on the SGS Calendar.

 

OSAP and other student loans: future instalments and repayment dates will be affected as they are tied to your registration status.

 

Access to U of T and FIFSW resources: these will be adjusted to reflect your registration status.

Health insurance coverage: coverage will end for those without registration.

 
Extra courses 
During the electives phase of the program, students are permitted to take an additional course (exceeding the number of elective courses required for their degree).  
Extra courses: 
appear on a student's academic record with a final course mark and are noted as "EXT". 

 

are subject to the same regulations as courses required for the degree (i.e. withdrawal deadlines, failure (FZ), etc.)

 

See section 6.2.6 

Extra Courses Not Required for the Degree

 on the 

School of Graduate Studies (SGS)

 website.

 

do not count towards degree requirements nor are they included in the GPA calculation

 

cannot be converted to credit courses (or vice versa) towards the student's degree after the Add/Drop period has passed for the current session. Similarly, retroactive attendance status (credit/extra) for previous sessions cannot be made.

 

may be transferred to other graduate degrees

 
FIFSW students may take one extra course per degree. 
Process to request Audit/Overload/Extra course 
Course enrolment priority is given to students who require such degree in order to graduate within the SGS calendar Program Length.. Audit/Overload/Extra courses require approval of the Program Director (and the instructor for Auditing), and as such may not be enrolled using ACORN. Rather, they are requested following this process: 
Complete the

SGS Add / Drop Course(s) (PDF)

form. Although there is not a field available on the form, indicate at the bottom that the add request is an Audit, Overload, or Extra.

 

For audit request only: complete the SGS

Course Audit Request form (PDF)

, with permission (signature) of the instructor. If the instructor is not able to sign the form, an approval email forwarded to

registrar.fifsw@utoronto.ca

is acceptable.

 

Forward the form to the SSR, who will obtain the Program Director's approval.

 

If approved, the SSR will forward to SGS for final approval and processing.

 
Requests may be submitted at any time up to the deadline to add a course. However, all requests will be reviewed, in order of date received, only beginning two weeks after the final date of the Courtesy Enrolment Period  of the relevant session. 
---
Adding Graduate Courses Offered in Other U of T Departments
Students are permitted to take elective courses in other graduate departments with the approval of your Program Director and with permission from the course instructor and host department. 
This process is also for PhD Students seeking to take an MSW course. 
As this requires several layers of approval, these courses are not enrolled into via ACORN. Instead, follow this process: 
Complete the SGS

Add / Drop Course(s) (PDF)

form. 

 

Obtain signatures on the form from the course instructor, and from the FIFSW Program Director. 

 

The completed form is submitted to host department for processing to your academic record after all signatures have been obtained.

 
Note: Students who are graduating at the next convocation must inform the instructor from the outside department that a grade needs to be reported by the SGS deadline for graduating students. Refer to the SGS sessional dates. 
For students in other U of departments requesting to take FIFSW courses, please visit your home department for instructions.  Requests to take FIFSW course will be reviewed, in order of date received, only beginning two weeks after the final date of the Courtesy Enrolment Period of the relevant session. 
---
Adding Courses Offered in Other Ontario Universities
The procedure for University of Toronto Graduate Students outlined by the School of Graduate Studies (SGS): 
Complete the 

Ontario Visiting Graduate Student Agreement form (OVGS)

. Submit the form with the syllabus from the host university to the Program Director for approval.

 

SGS seeks approval from the host university.

 

Notice (either approval or not) is given to SGS.

 

If approved, SGS processes the enrolment and notifies the FIFSW/home department and the student.

 
---
Request for Reading and/or Research Course
Reading and/or Research courses are typically taken within the Faculty. It may be possible to negotiate to take a graduate-level reading course elsewhere in the University of Toronto with the approvals of the Program Director, and the host department. If so, the reading course number will be assigned by the host department. 
This designation refers to a course which is intended to meet particular needs or interests unavailable in other graduate courses offered at the University. It may include either a student meeting individually with an instructor for independent study or can be offered as a special studies course on a specific topic not covered in other approved courses at the Faculty. We encourage student initiative in identifying the need for this type of course. 
Reading and Research courses are limited by faculty resources and time constraints of potential instructors. Students are requested to contact instructors directly. A reading course that is individually developed, with one or a few students within the Faculty should involve as much reading and written work as a regular course, and the frequency of meetings with the instructor should be consistent with other courses. The instructor must hold an appointment to the Graduate Faculty at Social Work. Course Instructors (Ph.D. students) and Sessional Instructors cannot supervise a directed reading course. A maximum of two 0.5 FCE courses will be accepted toward degree requirements. 
Students enrol by: 
Completing an SGS

Request for Reading and/or Research Course form (PDF)

 

Complete an SGS

Add / Drop Course(s) (PDF)

adding the Directed Reading course code on form:




MSW: SWK4801H Special Studies 1 or SWK4802H Special Studies 2




PhD: SWK6501H Special Studies 1 or SWK6502H Special Studies 2

 

Include with the forms the following supporting materials:

Course description

 

Course objectives

 

Description of assignments

 

Course schedule

Reading list

Submit the completed forms with instructor and Program Director signatures and supporting materials to the FIFSW Registrar before the SGS deadline to add courses in a session.

 
---
Late Withdrawal After the Drop Date (LWD)
The FIFSW with the School of Graduate Studies has a mechanism to assist students to remedy situations where personal or other circumstances mean they are irretrievably behind in a course. Students who have fallen behind with assignments in one or more of courses can contact their SSR to discuss a Late Withdrawal After the Drop Date (LWD) from the course. 
Withdrawals approved under this procedure will be noted on the transcript with LWD. This course status will have no effect on the Grade Point Average (GPA) or other elements of the academic record.  
Students seeking to avail themselves of this remedy will be expected to work with their Program Director to analyze what led to their situation, to discuss what steps they can take to prevent it from happening again, and to learn from their experiences.  
Note that the option for Late Withdrawal is not available if an allegation of academic misconduct is under investigation. If LWD was previously granted in the course, it will be revoked and the percentage grade will stand as the course grade.  
---
Student Responsibility
While academic advisors, faculty and staff are available to assist and advise it is ultimately the student's responsibility to keep his/her personal and academic information current at all times and to follow all University, SGS, departmental and program regulations, requirements and deadlines. The SIS makes it easier for students to check and correct this information. If questions arise about requirements, policies and procedures, students are responsible for seeking answers for these questions from staff and advisors. 
---
Declaration
By enrolling in courses you agree to abide by all of the academic and non-academic rules and regulations of the University, the School of Graduate Studies and department in which you are registered and assume the obligation to pay academic and incidental fees according to the policies and requirements of the University of Toronto.  
The Factor-Inwentash Faculty of Social Work and other university offices will send important information to you by email. Please make sure that you have a University of Toronto email address recorded on ACORN as well as your current mailing/permanent address and telephone number.