Fields of study in the Two-Year and Advanced Standing MSW programs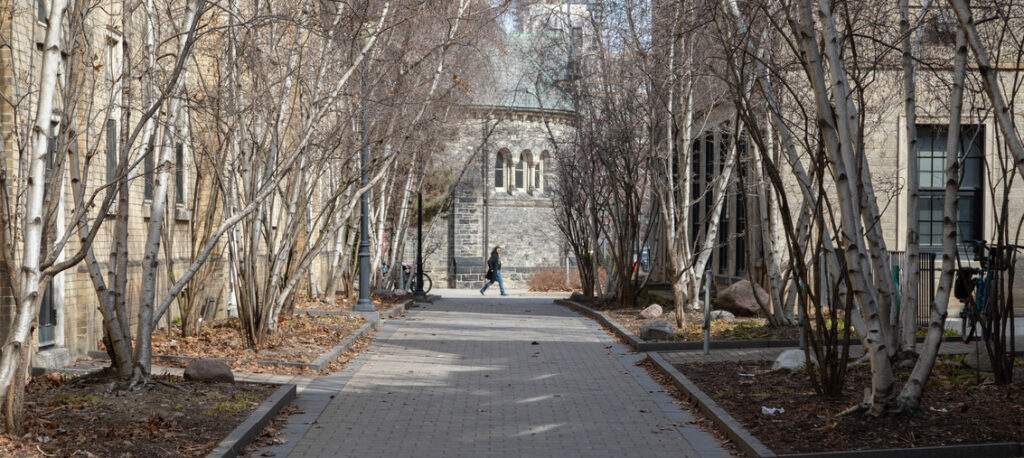 Master of Social Work students at the Factor-Inwentash Faculty of Social Work specialize in one of five fields of study.
When do you choose your field of study? MSW students in the two-year program declare their field of study by mid-February of their first year. Advanced Standing students declare their field of study on their MSW Application Form.
All fields of study have a minimum of four required half credit-courses, two elective half-credit courses, and a full-year practicum. The Gerontology field of study has five required half-credit courses, two elective half-credit courses, and a full-year practicum.
Students completing the MSW Program with Advanced Standing must also complete SWK4510 – Research for Evidence-Based Social Work Practice.
Across each field of study, FIFSW students have the opportunity to engage in a wide variety of issues, such as homelessness and housing, precarity and aging, sexual diversity and health, neighbourhood violence, community trauma, anti-oppression, elder abuse and immigration — among others.
Student who are looking for guidance on their field of study are encouraged to contact their faculty advisor. Advisors are assigned to students by the Associate Dean, Academic's Office at the start of September. If you do not know who your advisor is, please e-mail associate.deanfifsw@utoronto.ca.
Students have the option of taking a course from another field of study as an elective if there is room in the course after students in the field have enrolled. Check with the Faculty Registrar registrar.fifsw@utoronto.ca to see whether there is space in another course prior to the start of the term that the course is offered. Typically, we will know if there is room in a course by the end of July for Fall Session courses and by the end of November for January Session courses.
Field of Study Selection Period
For first-year students in the MSW 2YR program, the selection period for Field of Study is 5:00pm EST Tuesday, January 24, 2023 until 5:00pm EST Friday, February 10, 2023. Please make your selection using the form.