2021-2022 Year in Review
A message from Interim Dean & Professor Charmaine Williams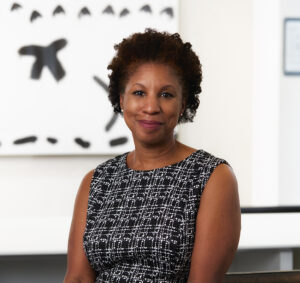 I am very pleased to present the 2021-2022 Year in Review from the Factor-Inwentash Faculty of Social Work. As we reflect on this past year, you will learn about many of the achievements and events that made it memorable and the exciting initiatives that are taking us into the 2022-2023 academic year.
This past year was one of significant disruption and change. The pandemic and accompanying restrictions presented many challenges for our students, faculty, staff and alumni. We lost two beloved colleagues: Professor Marion Bogo and Practicum Assistant Denise Russell — losses that were especially difficult during a time when weren't able to come together. We also had a change in leadership when our former dean, Dexter Voisin, made the difficult decision to return to the United States, and I left the School of Graduate Studies to step in as interim dean.
A year like this reveals the essential character of a place and its people, and it has been my privilege to witness our community's unwavering commitment and determination to achieving excellent and innovative social work education, to transforming lives through research and practice, and to promote well-being and social justice both locally and abroad.
The 2021-2022 academic year was also one of significant accomplishments. We graduated 288 students from our MSW program and 3 students from our PhD program. We launched several new equity, diversity and inclusion initiatives, including a new admissions process, leadership programs, and co-curricular programming. Meanwhile, our faculty members and associated research centres, institutes and labs engaged practitioners, policymakers and the public through social media, workshops, policy briefs and research reports. Our Alumni Association hosted a series of well-attended events as well, bringing our community together to discuss important issues of practice, policy and advocacy.
This past year, we also continued to provide much-needed mental health support to the city's most underserved communities through our Talk it Our online clinic and other faculty-directed initiatives. We engaged in vital community work and capacity-building through projects based in Toronto and around the world. In total, our faculty members were awarded more than $5 million dollars in external research funding and produced an impressive 191 peer-reviewed publications, connecting research to practice. If you have been following the work of our Faculty in the monthly newsletters, then you know this is only a fraction of the incredible work that was done this past year. I would like to express my gratitude to the staff, students, faculty, instructors and alumni who made these exceptional accomplishments possible.
As we continue to live with the effects of this pandemic and other challenges to safety, health and well-being in our communities, we know that the work of social work and social workers is more needed than ever. In the year ahead, we will continue this work, guided by our Academic Strategic Plan, which we are extending. I look forward to collaborating with all of you to achieve our goals, to the benefit of society.
With best wishes,
Charmaine Williams
Professor and Interim Dean
Factor-Inwentash Faculty of Social Work
University of Toronto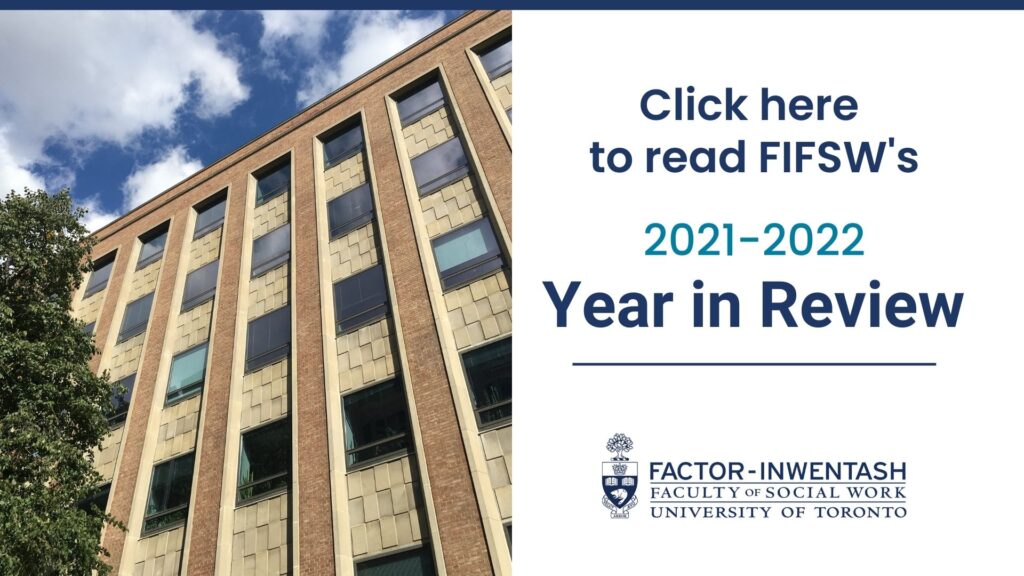 ---
> Click here to subscribe to FIFSW's newsletter to stay up to date on news, announcements, and upcoming events