Introducing Rainbow Road: The INQYR Living Timeline
Categories: Faculty, Research, Shelley Craig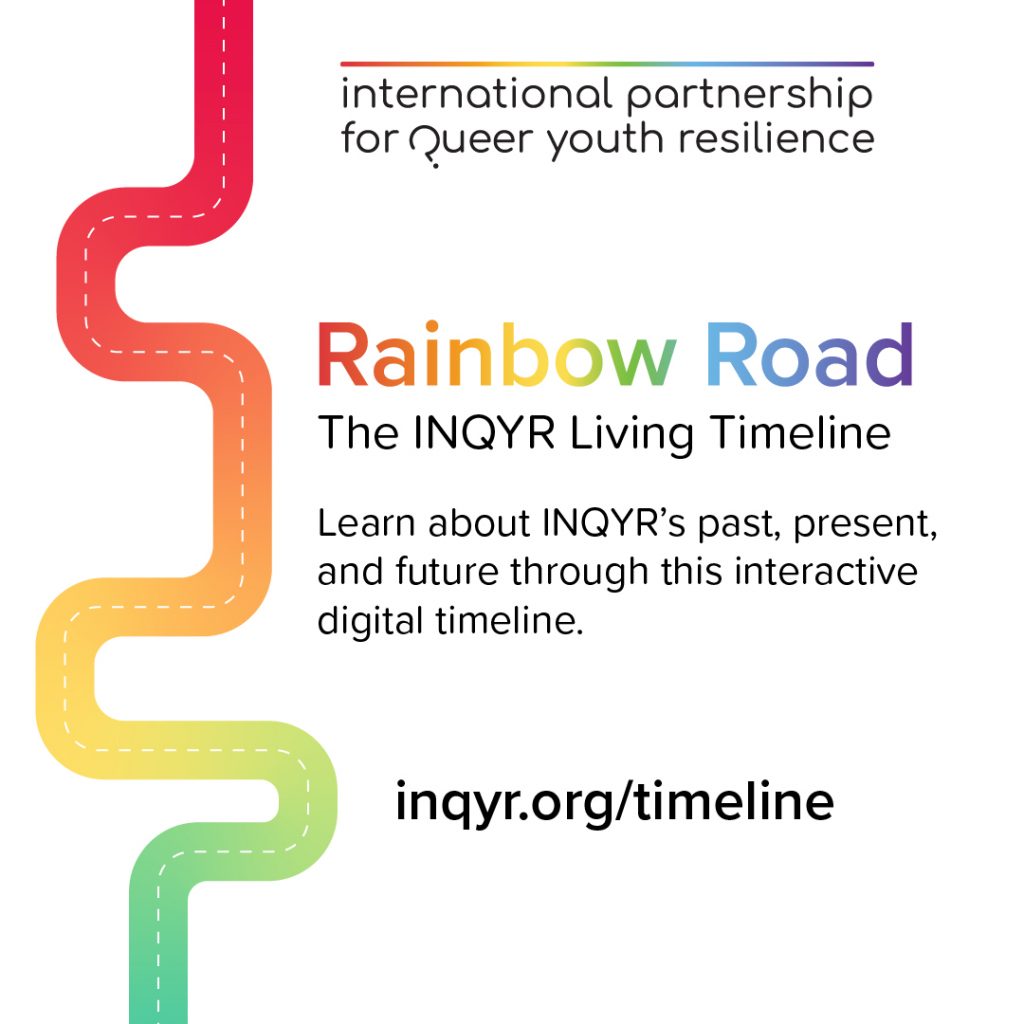 Since its launch three years ago with a Partnership Grant from SSHRC, INQYR (the International Partnership for Queer Youth Resilience), led by Principal Investigator Dr. Shelley L. Craig, has worked across disciplines, geographies and languages to better understand and support the resilience of LGBTQ+ youth in communities around the world using digital research methods.
Now, the multidisciplinary research team has launched a living timeline to provide a "behind-the-scenes" view of research with LGBTQ+ youth and the evolution of the INQYR Partnership.
Peppered throughout with engaging videos, photos and social media posts, Rainbow Road: The INQYR Living Timeline shares current and upcoming research within the Partnership's four regions (Canada, USA, United Kingdom, and Mexico), including projects, such as the multilingual International Student Training Network. The interactive and visual timeline will continue to be updated as INQYR's regional studies progress and adapt to the needs to the global pandemic.
"INQYR really came from a dream that together we can do more and support one another — including our emerging scholars, researchers, community members and ultimately LGBTQ youth — in a research partnership," says Craig, a Professor at the Factor-Inwentash Faculty of Social Work and Canada Research Chair in Sexual and Gender Minority Youth.
"It came from an understanding of the power of groups to really sustain change and to sustain one another in the face of sometimes challenging work to support youth who are going through difficult experiences."
Videos in the timeline include interviews with faculty, student, and community members of INQYR. The visual medium used to share INQYR's evolution reflects the Partnership's innovative research, which seeks to understand the role that information and communication technology can play in helping LGBTQ+ youth and the ways that youth use technology as they navigate their particular social-cultural context.