De-stigmatizing HIV treatment: How Kalonde Malama is working to advance health equity for marginalized populations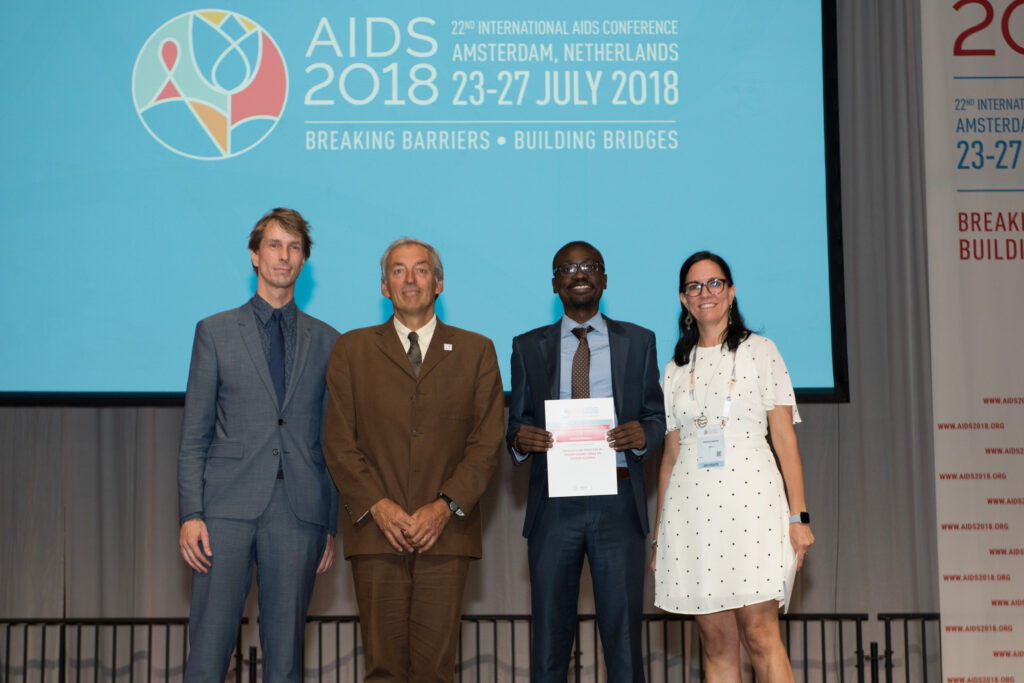 Growing up in Zambia, Kalonde Malama lost many relatives to what the adults around him called "sickness." When he was older, he learned that the "sickness" they referred to was HIV.
This experience inspired the research he would later pursue, first as a PhD student at the Aix-Marseille University School of Public Health in France, and now as a 2020 Provost Postdoctoral Fellow at the University of Toronto's Factor-Inwentash Faculty of Social Work. His goal, he says, is to destigmatize HIV "to preserve the dignity of affected people and ensure the access to treatment that many of my relatives did not have."
Working with FIFSW Professor Carmen Logie, a Canada Research Chair in Global Health Equity & Social Justice with Marginalized Populations, Malama is now in the beginning stages of a new project to examine how stigma affects knowledge, availability and use of preventative treatment for HIV among refugee youth living in informal settlements in Uganda. With the findings of this research, he plans to develop an intervention to reduce this stigma and increase the youth's uptake of PrEP, an antiretroviral treatment that now prevents up to 99% of HIV infections when taken daily.
"Taking antiretroviral treatment was – and still is – stigmatised by associations with presumed HIV infection," says Malama. "For already-marginalised populations, this intersects with other forms of stigma, related to sex work or LGBT individuals, and further harms their health and human rights."
The positive outcomes of increased use of PrEP (pre-exposure prophylaxis) for the region would be significant. Sub-Saharan Africa is home to 64% of people living with HIV worldwide. As part of his Fellowship, Malama's research will also include projects in the Caribbean and the Americas, where marginalised populations face similar challenges accessing health services. This global research — the ability to compare the experiences of communities around the world — will help inform and strengthen the impact of his work.
"Prior to beginning this postdoc, my research mainly focussed on female sex workers, who are a highly stigmatised and marginalised population with diverse sexual and reproductive health needs," Malama says. "What I have learned in the first few weeks of my postdoctoral fellowship researching displaced youth and refugees living in informal settlements is that they too face similar structural barriers to the vital healthcare services that many of us routinely take for granted. "
As a Provost's Postdoctoral Fellow at U of T, Malama says he feels privileged to "given the opportunity to continue to do work with underrepresented populations, whose needs have not been well articulated in the literature and in healthcare policy."
Logie calls Malama "a rising star in global HIV research." In the first year of his PhD, he was awarded the Young Investigator prize for social and political research, law, policy and human rights at the International AIDS Conference.
"Dr. Malama has conducted important research with sex workers in Zambia as part of his doctoral work and is expanding this work to explore HIV prevention needs among urban refugee adolescent girls and young women in our team's CIHR- and IDRC-funded research in Kampala, Uganda," she says. "He has excellent quantitative data analysis skills, and will be applying these skills to explore the interface between HIV and non-communicable diseases during this post-doctoral fellowship as well."
While he is only a few weeks into his fellowship, Malama says he is excited about the depth of resources at U of T and the wide variety of research skills among his collaborators.
"When I found out about the opportunity to apply for the Provost's Postdoctoral Fellowship, I distinctly remember my eyes lighting up after finding Dr. Logie's profile and thinking our interests were very well aligned — we both care deeply about HIV and stigma prevention among marginalised populations," he said. "The opportunity to work with her was one I couldn't pass up."
Photo, top: Kalonde Malama, third from the left at the 22nd International AIDS Conference (AIDS 2018) Amsterdam, Netherland, by Marcus Rose/IAS
---
Related: