MSW Indigenous Trauma and Resiliency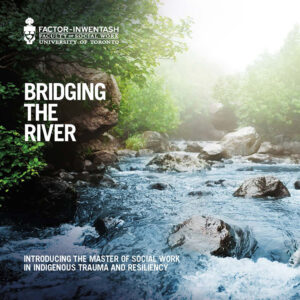 The Master in Social Work, Indigenous Trauma and Resiliency program provides students with a course of study in trauma relevant to the complex needs and demands of practitioners working with individuals, families, schools and communities affected by generational and historical pain and suffering. Students will learn first-hand the effects of trauma through experiential knowledge and learned knowledge from experts in the area. Students will undertake a two-year course of study that focuses on theoretical knowledge, personal development and skill building through face-to-face seminars, on-line distance learning and mentoring through field placements.
First Nations House provides culturally relevant services to Indigenous students in support of academic success, personal growth and leadership development.