2019-2020 Year in Review
A message from Dean Voisin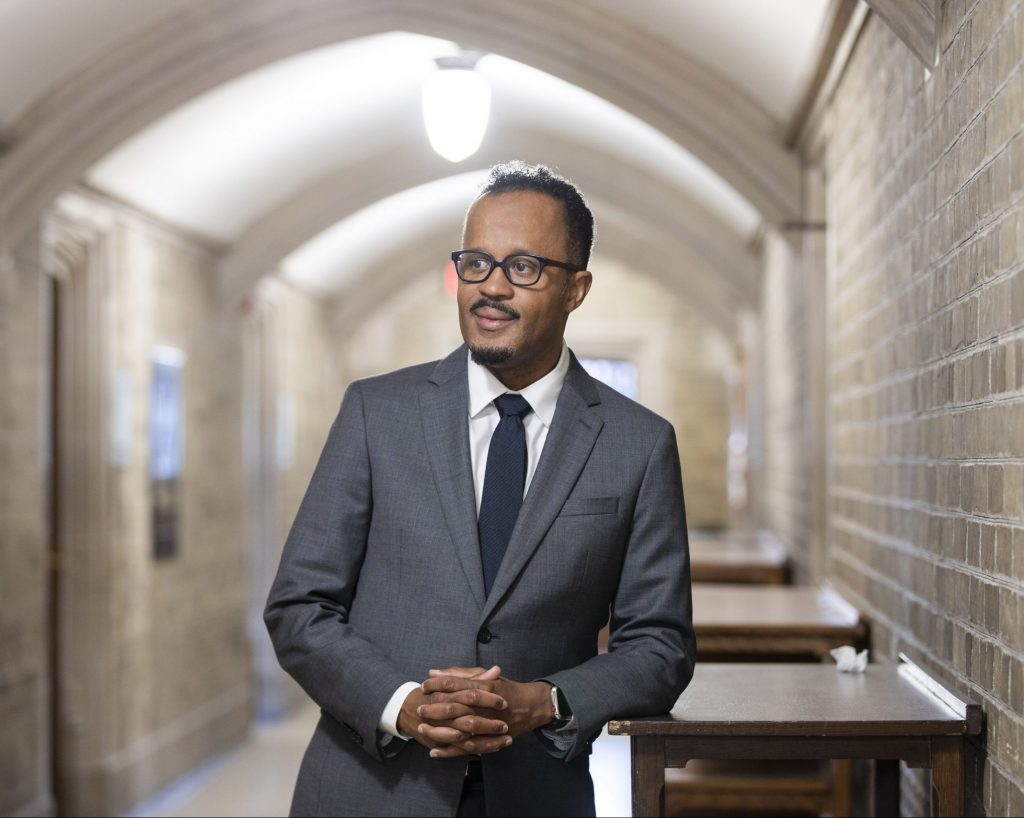 Over the past academic year, my first as Dean at FIFSW, we have focused on advancing our Faculty's impact in research, leadership, collaborative service, teaching, and training — the five pillars of our newly developed five-year strategic plan. In our 2019-2020 Year in Review, we provide you with an overview of our successes in these areas and how we have worked to address the unique challenges and opportunities presented by overlapping COVID-19, economic and anti-Black racism pandemics.
Together, our community has developed Advancement Alignment Priorities to support the Faculty's 2017-2022 strategic plan, amplified our national and global profile through enhanced communication and outreach, and prioritized diverse excellence though the recruitment of students, faculty, and postdoctoral fellows. Other highlights include the launch of The Centre for Research and Innovation for Black Survivors of Homicide Victims (The CRIB), the creation of the endowed Lee Wu Kee Ming Chair in Indigenous Social Work, the newly supported Student Leadership Academy, and renewed support from the Fu Hui Education Foundation for students in our MSW Indigenous Trauma and Resiliency program — efforts that have been supported by our ambitious advancement goals.
As we move towards a new academic year, we look forward to launching the FIFSW Online Counselling Clinic. We are grateful to Janis Rotman for her generosity and vision in supporting this important initiative. Staffed by supervised second-year MSW clinical students, this clinic will provide free mental health support to low-income and high-need youth and families. It will be among the first such clinics affiliated with schools of social work in North America. Your contributions will help to ensure its sustainability. Please consider making a contribution by clicking here.
As we continue to amplify FIFSW's impact in supporting and sustaining inclusive and healthy communities, I would like to invite you to be in touch. Together, we will continue to learn, grow and strengthen our impact in research, leadership, service, teaching and training.
I am grateful to everyone who provided feedback, support and effort towards the goals we achieved as a community. I am proud of what we have been able to accomplish collaboratively in such a short time. I look forward to how we will grow and what we would achieve together in the year to come.
Dexter Voisin
Dean & Professor
Sandra Rotman Chair in Social Work
Click here to subscribe to FIFSW's newsletter
---
Photo collage, top of page
Top (left to right):
• Associate Professor Ellen Katz (centre) receives the Larry Enkin Simulation Award
• FIFSW's Art Wall
• Professor Esme Fuller-Thomson
• Senator Wanda Bernard addressing FIFSW students in September
Bottom (left to right):
• The Bidi Bidi refugee camp in Uganda (the site of a collaborative research project by Associate Professor Carmen Logie
• MSW ITR graduate Julie Blair
• FIFSW's building
•An ad from NICE's anti-ageism campaign