Researchers highlight The Toronto Simulation Model in a new paper, published in Clinical Social Work Journal
Categories:
Marion Bogo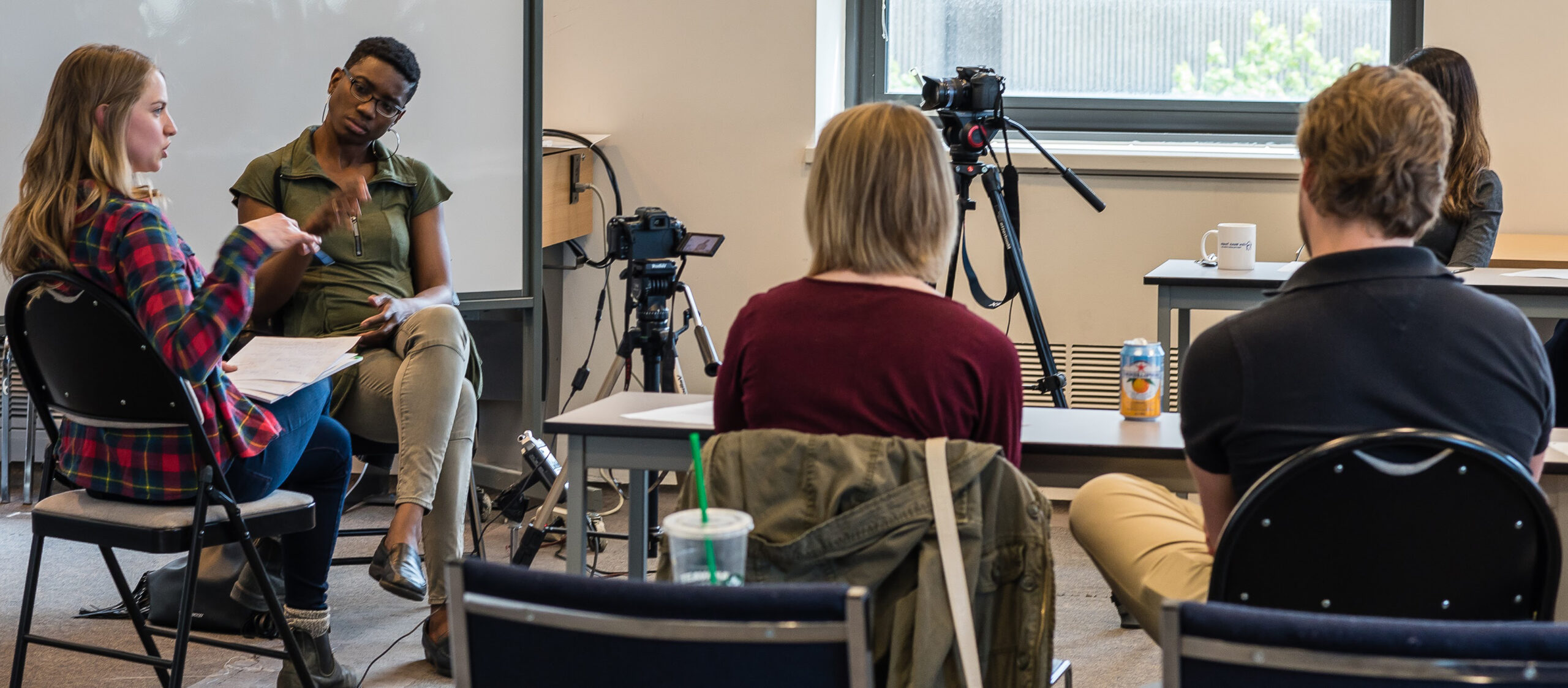 A new article by Factor-Inwentash Faculty professors Marion Bogo, Toula Kourgiantakis, David Burns, Bryn King, and Eunjung Lee examines how the use of simulation learning has helped scholars articulate core competencies required for specialized areas of clinical social work practice. The paper, published in Clinical Social Work Journal, highlights The Toronto Simulation Model, which was developed at FIFSW and is embedded in the Faculty's Master of Social Work program.
The Toronto Model uses trained actors who simulate clients, such as older adults who have experienced abuse or adolescents struggling with relationship issues. Students interview the simulated clients in practice sessions, applying the theories and knowledge they have learned in class. Afterwards, they receive feedback from their fellow students and their instructors. Students can use the feedback in subsequent practice.
"This is a powerful educational methodology," write the paper's authors. "Students generally respond favorably to these learning experiences. Moreover, the scholarly work involved in reflecting on clinical practice knowledge and research in generalist and specialized areas, and the focused and in-depth analysis of simulated practice examples provides the impetus for advancing theory and practice in clinical social work."
In light of the global COVID-19 pandemic, the authors also reflect on the need to develop simulation-based learning online and competencies specific to the virtual environment. Online simulation is now offered in a wide range of courses and in special sessions at FIFSW known as Practice Fridays.
>Click here to read the paper Guidelines for Advancing Clinical Social Work Practice Through Articulating Practice Competencies: The Toronto Simulation Model, now online.
For more information on simulation learning at the Factor-Inwentash Faculty visit the Simulation Learning section of its website.
---
Related: