Social work in gerontology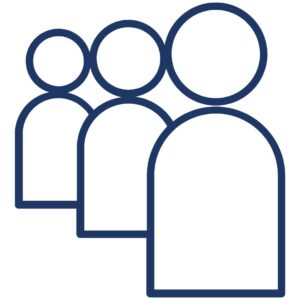 Social workers are important agents in assisting older people and their families to meet the challenges of an aging society. In this capacity, social workers provide a variety of services and programs in the community and in institutions that are aimed at enhancing the quality of life of older adults and assisting families. Social workers also play a vital role in the development and implementation of social and economic policies at the provincial and national levels through research on aging, consultation with government and through social advocacy.
Coordinator
Core faculty
Lecturers
Required courses
All students will complete the Collaborative Program in Aging, Palliative and Supportive Care across the Life Course with no additional course work required.
MSW Program with Advanced Standing complete the above courses plus the compulsory course SWK 4510H Research for Evidence-Based Social Work Practice. SWK 4510H must be completed before taking SWK 4513H. Students take SWK 4510H in the first term of the MSW Program.
Related Elective Examples
The examples above of electives related to gerontology are offered most years but not every year, depending on instructor availability.
Practicum examples
Alzheimer Society of Ontario
Baycrest Centre
Black Creek Community Health
Centre Centre for Addiction and Mental Health
Circle of Care
Extendicare Brampton
Family Service Toronto
Hawthorne Place Care Centre
LOFT Community Services
London Health Sciences Centre
Mount Sinai Hospital
Runnymede Health Centre
Southlake Regional Health Centre
SPRINT: Senior People's Resource Centre in North Toronto
Sunnybrook Health Sciences Centre
Toronto Western Hospital
Trillium Health Partners
The above examples of practicums are offered most years but not every year, depending on supervisor availability.
Career prospects
Students may work in the areas of case management, discharge planning, senior's mental health (i.e., depression, substance dependence), caregiver support, dementia services, policy development, service outreach, program management for services supporting older adults and their families. Alumni may work at locations such as hospitals and other healthcare centres, long-term care homes, mental health service centres and hospitals, and government offices (i.e., Veterans Affairs Canada).
What competencies can I expect to gain from this field of study?
Students in Gerontology can expect to gain the knowledge and skills necessary for assisting older individuals and their families in meeting the challenges of an aging society. Students will learn to provide a wide variety of services and programs performed in community and institutional settings that aim to improve the quality of life of older adults as well as enhance the abilities of families to provide for their aging family member's needs. Students also learn to engage in advocacy, consult with government and community partners, conduct aging-related research, and develop and implement policy on both the provincial and national level.
---
Gerontology: Faculty and students in the news