TEACHING Impact
Despite significant teaching, learning and practicum challenges imposed by COVID-19, our students, faculty, and staff have demonstrated impressive resiliency and growth.
---
New faces at FIFSW

FIFSW welcomed three new dynamic and highly sought-after faculty members and three Provost's Postdoctoral Fellows in the 2020-2021 academic year: Assistant Professors Kyle Ganson and Ashley Quinn (who joined July 1, 2020), and Harry Taylor (who joined July 1, 2021). "Each brings new perspectives and expertise to the Faculty, which will help broaden our reach, enhance our teaching, challenge our assumptions, and deepen our understanding and ability to serve diverse communities," said Dean Dexter Voisin.
---
Heart, Mind and Science of Social Work Lecture
On September 9, FIFSW invited University of Toronto Chancellor Rose Patten to deliver the keynote Heart, Mind and Science of Social Work lecture at this year's conference for incoming Master of Social Work students. Cancellor Patten's lecture, "Setting Leaders Apart: The Big 8 Capabilities," supported efforts to enhance students leadership skills, one of the key pillars in FIFSW's Advancement Alignment Priorities, an addendum to the Faculty's 2017-2022 Academic Plan.
---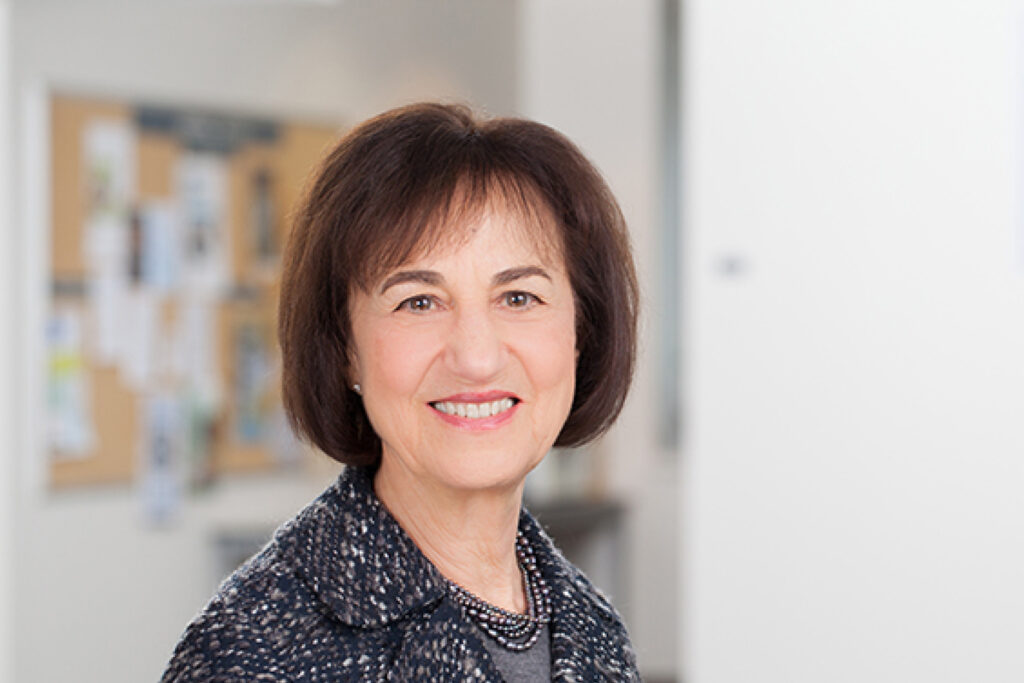 The Ontario Association of Social Workers recognizes Professor Marion Bogo with a Lifetime Achievement Award
Professor Marion Bogo was selected as the 2020 recipient of the Ontario Association of Social Workers (OASW) Lifetime Achievement Award. A leader in social work education, Professor Bogo has led the design of The Toronto Simulation Model, FIFSW's signature pedagogy, which has been adopted by schools around the world. Professor Bogo was also instrumental in developing the Objective Structured Clinical Evaluation (OSCE), a systematic testing method that uses a simulated direct practice interview to assess first-year students' competence before starting their first practicum. Last year, in response to COVID-19 restrictions, the OSCEs were held entirely online.
---
Innovations in teaching
Simulation
When the pandemic restricted in-person learning, FIFSW faculty and staff transformed Practice Fridays into Virtual Practice Fridays "to address the disruption and loss of practice opportunities in the field and classroom,." A teaching note on Virtual Practice Fridays by Assistant Professor Toula Kourgiantakis with PhD students Ran Hu, Susan Ramsundarsingh, Yu Lung and Keri West was published in the Journal of Social Work Education. 
Community in the Classroom
Assistant Professor Keith Adamson's course "Social Work and Disability Practice" brought the community into the classroom again this year, providing a new model for social work educators who wish to teach a client-and family-centred approach. The course was co-developed and co-taught and by members of the disability community and is the first known program of its kind in Canada. The Ontario Hospital Association featured it in an article published on its website in the fall.
Advancing teaching through research
This past year, Professor Shelley Craig, with alumni Terry Gardiner, Andrew Eaton, Nelson Pang and Assistant Professor Toula Kourgiantakis explored an experiential model of teaching diversity and inclusion for social work practice and education.
Associate Professor Eunjung Lee, Assistant Professor Toula Kourgiantakis and PhD student Ran Hu studied the development of holistic competence in cross-cultural social work practice using simulation-based learning optimized by blended teaching approach. Together with PhD students Karen Sewell and Anne Kirvan, Lee and Kourgiantakis also examined MSW students' perspectives on learning in a social work practice in mental health course.
---
Interprofessional Education (IPE) 
U of T's Centre for Interprofessional Education provides students in professional health care programs with the opportunity for collaborative learning and activities that will help them build the knowledge and skills needed to succeed in interprofessional healthcare settings. In addition to coordinating and promoting IPE opportunities for social work students (with help this past year from MSW students Sabrina Yacoub and Tracey Ragnanan) FIFSW's InterFaculty Curriculum Committee members, Assistant Professors Rachelle Ashcroft and Keith Adamson, conducted research on interprofessional collaboration and the benefits of including social work students in university IPE programs. Their paper, published last summer, highlights U of T's IPE program and the benefits that can be achieved by incorporating social work students into its robust activities.
---
Curriculum Innovations Committee
In fall 2020, FIFSW's Curriculum Innovations Committee, comprised of faculty, staff, student and community members, launched a review the Master of Social Work program's curriculum to determine how it could better integrate diverse perspectives and ways of knowing. The Committee has proposed exploring ways to build our graduates' capacity around principles of equity, diversity, and inclusion through both a series of changes to the core curriculum and a seminar series where students could further develop their capacity as social workers around EDI principles. Opportunities for instructor development that would support our professors' capacity to deliver content and hold conversations that further integrate diverse perspectives and EDI values were also suggested.
Next year, the committee will incorporate feedback from the FIFSW community into a final plan and work with first year course instructors to determine how changes could be applied to their courses and learning objectives. Changes to the curriculum will need to be approved by different levels of governance, including the University of Toronto's Faculty Council and the School of Graduate Studies (SGS). The goal is to implement the full plan in the 2022-2023 academic year.
---
Course spotlight: Expanding students' skills and reach
Associate Professor Rupaleem Bhuyan taught SWK 4303: Globalization and Transnationalism: Social Work Responses Locally and Globally, a course where students develop skills in policy analysis and advocacy by critically analyzing how globalization and transnationalism impact social policies at different levels of government. As part of their course work, the students reflected on course readings in relation to current events and published them on the blog Shared Responsibility.
"I first created "Shared Responsibility" in 2009, to provide an online platform for social work students to practice writing to a broader audience," writes Bhuyan. "Each year a new batch of students re-engage with topics that stem from our globalized and transnational world, even as these dynamics are in constant movement."
---
Equity, Diversity and Inclusion
To help new students be more effective social workers in an increasingly complex and diverse society, this year the Diversity and Equity Committee introduced two new modules during orientation, building on the existing summer diversity workshop that all new students are required to take. On day one, Assistant Professor Ashley Quinn and Associate Professor Tanya Sharpe conducted two simultaneous modules on anti-Indigenous racism and anti-Black racism.
Additionally, all incoming students were sent Equity, Diversity and Inclusion (EDI) content during the summer, which they discussed in small break out groups facilitated by second-year students and alumni at the Introduction to Social Work Conference. These materials are now hosted on FIFSW's website and have been shared with the broader community in the hopes that the conversations held among new students will continue outside orientation.
---
Practicum
Thanks to FIFSW's Practicum Office team, Field Educators, and Faculty-Field Liaisons, all MSW students had the opportunity to participate in high-quality practicums this year. Behind the scenes, the Practicum Advisory Committee (PAC) — comprised of a range of field education stakeholders — provided valuable perspectives and insights to support diversity and inclusion in the practicum courses.
Creating new opportunities for students
As the need for mental health resources among communities both on and off campus grew, FIFSW students, faculty and staff searched for ways to not only help meet surging needs for mental health support, but also create much-needed experiential learning opportunities for students. Two notable examples include the development  of a new Peer Support Service at U of T and Talk it Out, an online counselling clinic, which provides counselling services to marginalized populations in Toronto. (Both of these initiatives are also covered in the Student Impact section of our Year in Review.)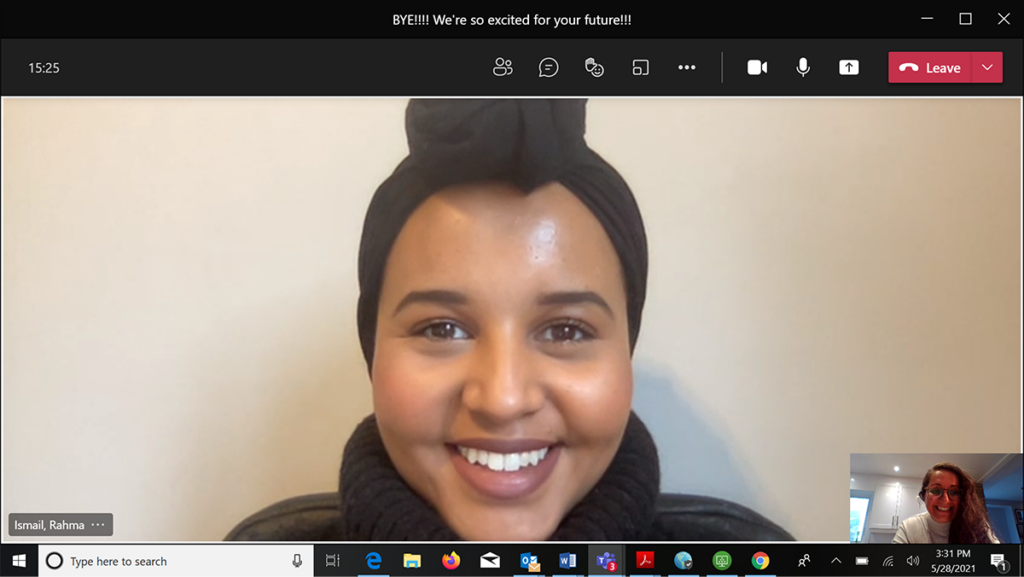 Practicum spotlight: Rahma Ismail and her Field Instructor Sara Rahmani-Azad share their experience
When Rahma Ismail applied to do her first-year practicum at Women's College Hospital, the description of her placement changed a week later when the second wave of COVID-19 hit. "We met under a crazy set of pressures and circumstances that are so unique, and she just weathered it with style and grace from the beginning," said her Field Instructor Sara Rahmani-Azad. "What she expected was not what she got. Not only was she willing to take it on, but she thrived."
A special thank you to FIFSW Field Instructors
The contributions of FIFSW's partner organizations and the Field Instructors who volunteer to supervise students continue to have a lasting impact. During Social Work Week in March the following video was sent to all Field Instructors to thank them for their support.
Click here to view a list of FIFSW's incredible partner organizations.
Interested in becoming a Field Educator? Click here to learn more about the benefits of working with future practitioners.
---
Massive Open Online Courses (MOOCs)
Knowledge and Skills for Dementia Care: the SSLD Approach
This spring, Professor A. Ka Tat Tsang launched a new Massive Open Online Course (MOOC) designed to equip learners with a holistic understanding of dementia and dementia care. Created in collaboration with the Institute for Life Course and Aging — and with the assistance of MSW student Wendy Chong —the course covers the continuum of senior services and support across different settings, including, private caregiving, community services, and institutionalized residential care.
The Social Context of Mental Health and Illness
During the pandemic, Professor Charmaine Williams's online course saw a boost in participants. It was also one of the MOOC's to be featured by Coursera during Black History Month. Williams' course explores how social factors — including social attitudes and social developments in North America and around the world — promote mental health, influence the onset and course of mental illness, and affect how mental illnesses are diagnosed and treated.
---
> Click here to subscribe to FIFSW's newsletter to stay up to date on news, announcements, and upcoming events