New Research led by Rupaleem Bhuyan highlights how migrant communities build resilience through advocacy
Categories:
Rupaleem Bhuyan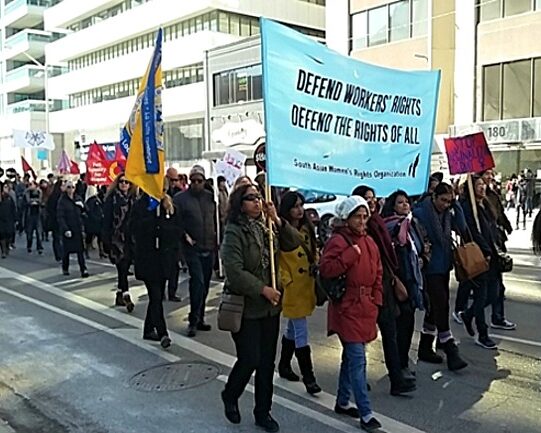 New research led by Associate Professor Rupaleem Bhuyan highlights how migrant communities that work together to challenge inequities and promote change are also building collective resilience — a vital outcome for those, who as temporary residents, refugees, and newcomers, often face economic hardship due to systemic racism, gender inequality and precarious employment.
The study's findings also point to the vital role that government and non-profit organizations can play to help build the resilience of these often vulnerable communities through funding, training, partnerships, and the provision of space.
Bhuyan worked with U of T undergraduate student Tenzin Chime, Western University doctoral candidate Andrea Bobadilla and York University MSW student Alisha Alam and to conduct interviews and lead focus groups with leaders from two Toronto communities: the Tibetan community in Parkdale and South Asian immigrant women in East Danforth. Together, they examined how these migrant communities organized and what inspired them to do so. They also looked at the impact of each group's collective advocacy and how it could be supported.
The research is part of a cross-university and community initiative focused on Building Migrant Resilience in Cities . Bhuyan and the graduate student research assistants also worked with a local community advisory committee who helped guide their work.
> Click here to learn more about the project: Promoting Migrant Resilience through Collective Action.
---
Related: