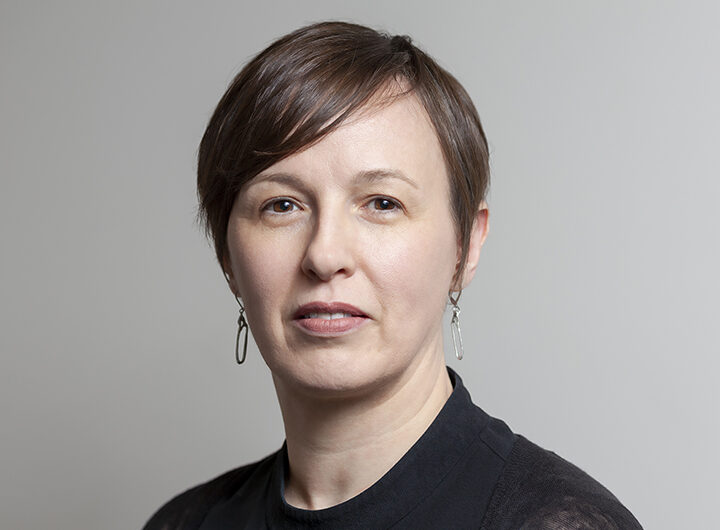 Amanda Grenier
Professor
Norman and Honey Schipper Chair in Gerontological Social Work
Ph.D., McGill University
Research Interests:
Gerontological Social Work
Life Course
Aging
Qualitative Research
Inequality
Biography:
Amanda Grenier joined the Factor-Inwentash Faculty of Social Work in July 2019 as the Norman and Honey Schipper Chair in Gerontological Social Work. She is also appointed to Baycrest Hospital. Previously she was a Professor in Health, Aging and Society, the Gilbrea Chair in Aging & Mental Health, and the Director of the Gilbrea Centre at McMaster University. Prior to that she was a Faculty member in the McGill School of Social Work.
Dr. Grenier is an inter-disciplinary scholar focused on aging and the life course. Her research focuses on understanding the interface of public policies, organizational practices, and older people's lived experience, with a particular focus on aging and inequality.  She has led and participated in international, national, and provincial teams on aging and care, and carried out funded research on life course transitions, social constructs of frailty, aging with a disability, home care reform, and homelessness among older people (SSHRC, ESDC, CIHR). She currently is PI of a SSHRC Insight Grant: Precarity and aging: unequal experiences in contemporary late life. (2016-2021); and a New Horizons for Seniors Grant: Reducing senior's social isolation: linking community in a participatory research initiative. Employment and Social Development Canada (2016-2019).
Amanda was the recipient of the 2018 Katz Distinguished Visiting Scholar in Interdisciplinary Age Studies (Trent); and the 2017 Hallsworth Visiting Fellow, University of Manchester, UK. She serves on the Editorial Board of the Journal of Aging Studies as well as a number of expert advisory committees on aging. She also co-leads the Knowledge Mobilization Strand (K-MOB) of AGE-WELL National Centre of Excellence (NCE) and runs the blog criticalgerontology.com.
Graduate Student Opportunities
Dr. Grenier welcomes graduate students with interests in gerontological social work, aging and inequality, and the relationship between policy frameworks and lived experiences of care. Graduate students will be offered opportunities to work in collaboration with ongoing research teams and networks. Former graduate students have explored topics such as aging with a disability, embodiment, the meaning of home in late life, transitions to retirement, to name a few.
Websites:
amandagrenier.com
Twitter: @Amanda__Grenier
Google scholar:
https://scholar.google.ca/citations?user=K2wxz3kAAAAJ&hl=en
LinkedIn:
https://www.linkedin.com/in/amanda-grenier-8729a75/