New book co-edited by Amanda Grenier offers a thought-provoking overview of precarity and ageing
Categories: Amanda Grenier, Faculty

A new book edited by co-edited by Professor Amanda Grenier explores the risks and insecurities that older people face at a time of widening inequality and increased longevity.

Precarity and Ageing: Understanding Insecurity and Risk in Later Life offers new perspectives for those studying and working in social gerontology. Grenier's co-editors include Chris Phillipson and Richard A. Settersten, Jr.

"This is a fascinating and thought-provoking book that provides an overview of what precarity is, its role in understanding ageing, and how precarity can be seen as a lens to think about the role of the state, political actions and social and medical responses," said Josie Tetley of Manchester Metropolitan University.

The edited collection offers a critical review of the concept of precarity, highlighting the experiences of ageing that occur within the context of societal changes tied to declining social protection. Drawing together insights from leading voices across a range of disciplines, the book underscores the pressing need to address inequality across the life course and into later life.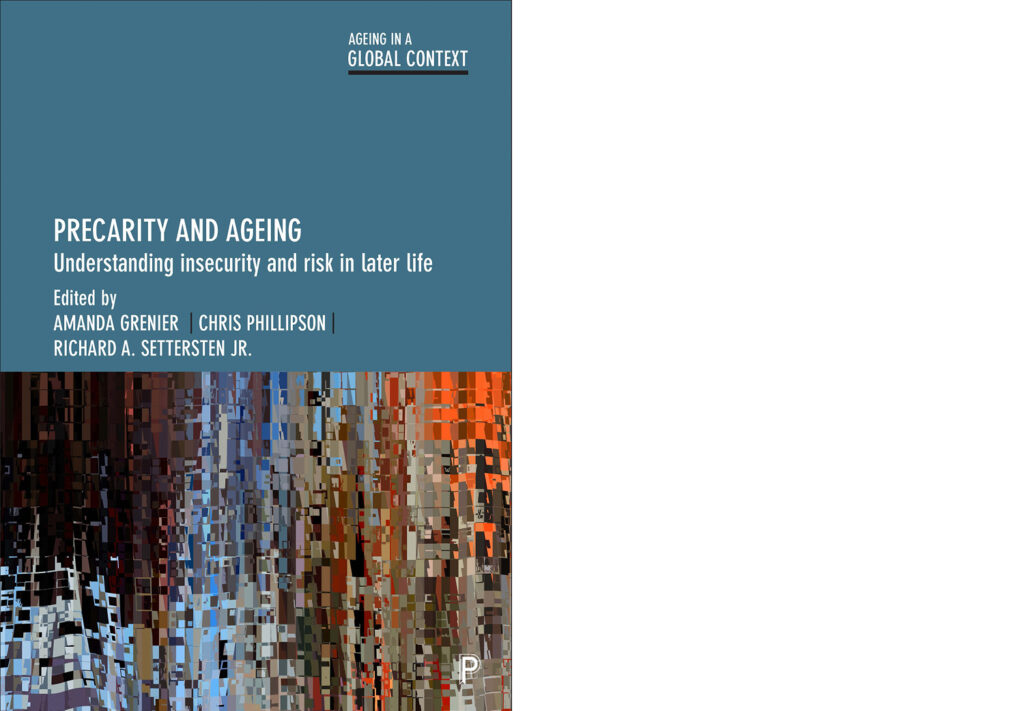 Grenier joined the Factor-Inwentash Faculty of Social Work in July 2019 as the Norman and Honey Schipper Chair in Gerontological Social Work. She is also appointed to Baycrest Hospital. Previously she was a Professor in Health, Aging and Society, the Gilbrea Chair in Aging & Mental Health, and the Director of the Gilbrea Centre at McMaster University. Prior to that she was a Faculty member in the McGill School of Social Work.
Her research focuses on understanding the interface of public policies, organizational practices, and older people's lived experience, with a particular focus on ageing and inequality. She has led and participated in international, national, and provincial teams on aging and care, and carried out funded research on life course transitions, social constructs of frailty, aging with a disability, home care reform, and homelessness among older people.
The recipient of the 2018 Katz Distinguished Visiting Scholar in Interdisciplinary Age Studies at Trent University and the 2017 Hallsworth Visiting Fellow at the University of Manchester, UK, Grenier serves on the Editorial Board of the Journal of Aging Studies as well as a number of expert advisory committees on aging. She also co-leads the Knowledge Mobilization Strand (K-MOB) of AGE-WELL National Centre of Excellence (NCE) and runs the blog criticalgerontology.com.
---
Did you know? FIFSW has the largest gerontological field of study within a Master of Social Work program.