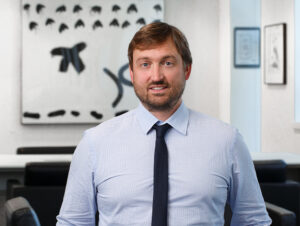 David Burnes
Professor
Canada Research Chair on Older Adult Mistreatment Prevention
Ph.D., Columbia University School of Social Work
Research Interests:
Gerontology
Elder abuse
Elder financial exploitation
Goal attainment scaling
Outcome measurement
Biography:
David Burnes, PhD, is a Professor at the University of Toronto, Factor-Inwentash Faculty of Social Work. He holds a Canada Research Chair on Older Adult Mistreatment Prevention. He completed a PhD at the Columbia University School of Social Work, concentrating in gerontology and advanced practice. Dr. Burnes' program of research focuses on elder mistreatment (abuse, neglect, financial exploitation), including the development of basic knowledge (risk factors, prevalence, severity) and the design, evaluation, and measurement of interventions to prevent and respond to elder mistreatment.
Dr. Burnes has published widely on the topic of elder mistreatment, including papers in top gerontology, public health, and medical journals (e.g., JAMA Open Network, Journal of the American Geriatrics Society; The Gerontologist; American Journal of Public Health). He has been awarded external funding from federal agencies in Canada (e.g., Social Sciences and Humanities Research Council, Public Health Agency of Canada) and the U.S. (e.g., National Institutes of Health, National Institute of Justice) to support research on elder mistreatment.
Dr. Burnes advises major international organizations on the topic of elder mistreatment, such as the World Health Organization and National Institutes of Health, as well as federal and provincial/state governments. He also works with non-profit organizations, such as state-level adult protective services programs, on the development, implementation and measurement of elder mistreatment response and prevention programs.
Dr. Burnes and colleagues developed RISE, an evidence-based, community-based elder mistreatment response program that works in partnership with other systems (e.g., adult protective services, legal/justice, law enforcement, healthcare) to support and respond to cases involving older adults who are at risk of or experiencing elder mistreatment or self-neglect. Informed by ecological-systems, relational, and client-centered perspectives, RISE integrates core modalities (motivational interviewing, restorative justice, teaming, supported decision making) and operates at Relational, Individual, Social, and Environmental levels to support older adults, repair relationships, and build social support. RISE has demonstrated evidence of feasibility, acceptability, and improvement on case outcomes. Our research has shown that RISE reduces the risk of recurrence or recidivism back into the system for cases involving a range of mistreatment circumstances. Beginning as a pilot in two counties of Maine, U.S. in 2019, RISE has now worked with over 500 cases, has been scaled throughout the entire state of Maine, and was written into the annual state operating budget. RISE is also being implemented and tested in Toronto, New Hampshire, and Washington State.