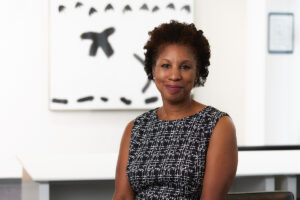 Charmaine C. Williams
Professor
Interim Dean
Ph.D., University of Toronto
Phone Number:
(416) 946-8225
Research Interests:
mental health
women's health
HIV prevention
equity and health
anti-racism
LGBTQ
social work practice.
Biography:
Professor Charmaine C. Williams joined the Factor-Inwentash Faculty of Social Work in 2002.
Her research bridges practice and access and equity issues that affect various populations including racial minority women, LGBTQ individuals in local and international context, and individuals and families affected by serious and persistent mental illnesses. The majority of her practice experience has been in the mental health care system where she worked in inpatient and outpatient services, providing interventions for individuals, families and groups. She has also been involved in organizational change initiatives in the health care sector, and has extensive experience developing and delivering professional education in the areas of anti-racism, cultural competence, mental health and addictions.
Professor Williams is currently serving as Interim Dean of the Factor-Inwentash Faculty of Social Work. Prior to taking on this role, she was the Vice-Dean of Students at the School of Graduate Studies, University of Toronto. She has also held positions as the Anti-Racism and Cultural Diversity Officer (2003-2004), the Associate Dean Academic for Social Work (2009-2014), and the Provostial Advisor on Access Programs (2014-2015). She is a PI on a SSHRC Insight Grant: United we stand, divided we falter: Advancing a family-centred agenda for research on caregiving (2017-2020) and co-investigator on 1. Inclusion or Illusion: A qualitative, participatory study of the experiences of peer researchers (SSHRC Insight Grant, 2018-2020), and 2. Reducing HIV Vulnerabilities and Promoting Resilience Among Self-Identified Heterosexual African, Caribbean and Black Men in Ontario. CIHR Team Grant, Boys and Men's Health, 2014-2019).