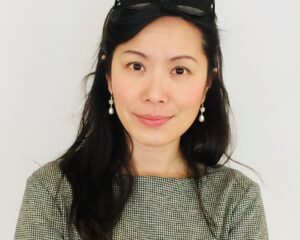 Lin Fang
Associate Professor
Factor-Inwentash Chair in Children's Mental Health
Ph.D., Columbia University
Phone Number:
(416) 946-5084
Research Interests:
Cross-cultural experiences
Parent-child relationships
Psychosocial adjustment of immigrant families
Substance abuse prevention
Underage drinking
Web-based intervention programming
Evidence-based practice in social work agencies
Mental health services to immigrants, refugees, ethnocultulral and racialized groups
Risk and protective factors of substance abuse among adolescents
Biography:
Lin Fang is currently an Associate Professor and the Factor-Inwentash Chair in Children's Mental Health. She is also the Founding Director of FIFSW's Talk It Out Online Counseling Clinic. With over 10 years of postgraduate clinical experience, Lin's program of research has focused on advancing the theoretical and empirical knowledge of positive child and youth development through etiology and intervention research as well as community-based research and services. Versed with a range of research methodologies and advanced statistics, Lin has published and presented widely in the areas of adolescent substance use, information and communication technologies (ICTs), and mental health and cross-cultural experiences among immigrant communities.
In recent years, Lin has concentrated her scholarship on community-based research, examining how neighborhood and structural factors shape lived experiences of young people, and how young people, in turn, engage and understand the world they live. Using community-based participatory and arts-based methods, she is the PI of "The "Ridge", the Ridgeway Community Courts & Its Impact"; "'This is My Regent Park': Perspectives from Young People"; and "My Script, My Voice": East Asian Youth Action Research on Mental Health & Anti-Asian Racism in the COVID-19 Era and Implications for Social Policy. Currently, she is studying if and how anti-Asian racism is discussed in East Asian homes from working with both young people and parents.
Coming from a community organizing background, Lin takes pride in advancing social work while doing social work in the community. During the pandemic, Lin conceived and launched the Talk It Out Online Counseling Clinic, where supervised MSW students at FIFSW provide free short-term counseling services and wellbeing workshops to lower-income and Black communities in the Greater Toronto Area (GTA). In its first year, the Clinic provided services to over 150 residents living in the GTA.
Lin teaches in the Health and Mental Health Field of Study (MSW) and in the PhD Program. She is known for being able to effectively blend knowledge and skills of clinical practice with theories and research evidence in her presentations. She is the recipient of the 2015-2016 Teaching Award at FIFSW.