Notisha Massaquoi joins U of T as an Assistant Professor in Health Education and Promotion
Dear Colleagues:
Please join us in congratulating Dr. Notisha Massaquoi (MSW 1997) on her new appointment as Assistant Professor in Health Education and Promotion with the Department of Health and Society at the University of Toronto Scarborough Campus (UTSC). We are thrilled to share that this position includes a graduate level cross appointment to FIFSW, which will allow her to teach and have our students benefit from her wealth of practice, policy, and research knowledge. This new role will also enable Dr. Massaquoi to further her collaborative research with The Centre for Research & Innovation for Black Survivors of Homicide Victims as well as other FIFSW faculty.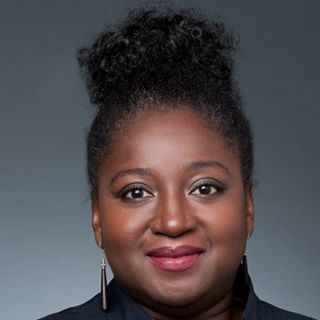 An enthusiastic advocate for Black women's healthcare advancements for over 30 years, Dr. Massaquoi brings incredible experience and expertise to both UTSC and FIFSW.
Dr. Massaquoi holds an MSW from FIFSW and a PhD from the Ontario Institute for Studies in Education (OISE) in Social Justice Education. Early in her career, she established several organizations serving Black communities in Canada — including Africans in Partnership Against AIDS, Harambe Family Services, and TAIBU Community Health Centre. She also served for two decades as the Executive Director of Women's Health in Women's Hands Community Health Centre in Toronto — the only Community Health Centre in North America to provide specialized primary healthcare for Black and racialized women.
Dr. Massaquoi's impact extends to numerous provincial policy tables, such as the Ontario Health System Personal Protective Equipment and Implementation Working Group, which has ensured equitable distribution of PPE across the province. In addition, she recently co-chaired the Anti-Racism Advisory Panel of the Toronto Police Services Board and was responsible for producing the first mandatory race-based data collection policy for a police service in Canada.
This past year, Dr. Massaquoi was a Provost Post-Doctoral Research Fellow at FIFSW, where her research has focused on violence as a determinant of health in Black communities with an emphasis on health services for survivors of homicide victims in Canada. Last month, she was recognized with at 2020/2021 Lifetime Achievement Award from the INSPIRE Awards for her significant contributions to bettering the lives of those in the LGBTQ community over the course of her career.
The University of Toronto and FIFSW is fortunate to now count Dr. Massaquoi among its faculty members. We look forward to working with her in this new role.
Dexter R. Voisin, PhD
Dean & Professor
Sandra Rotman Chair in Social Work
Factor-Inwentash Faculty of Social Work
University of Toronto