Hiroshima survivor and anti-nuclear activist Setsuko Thurlow (MSW 1960) is profiled in the New York Times
Categories:
Alumni + Friends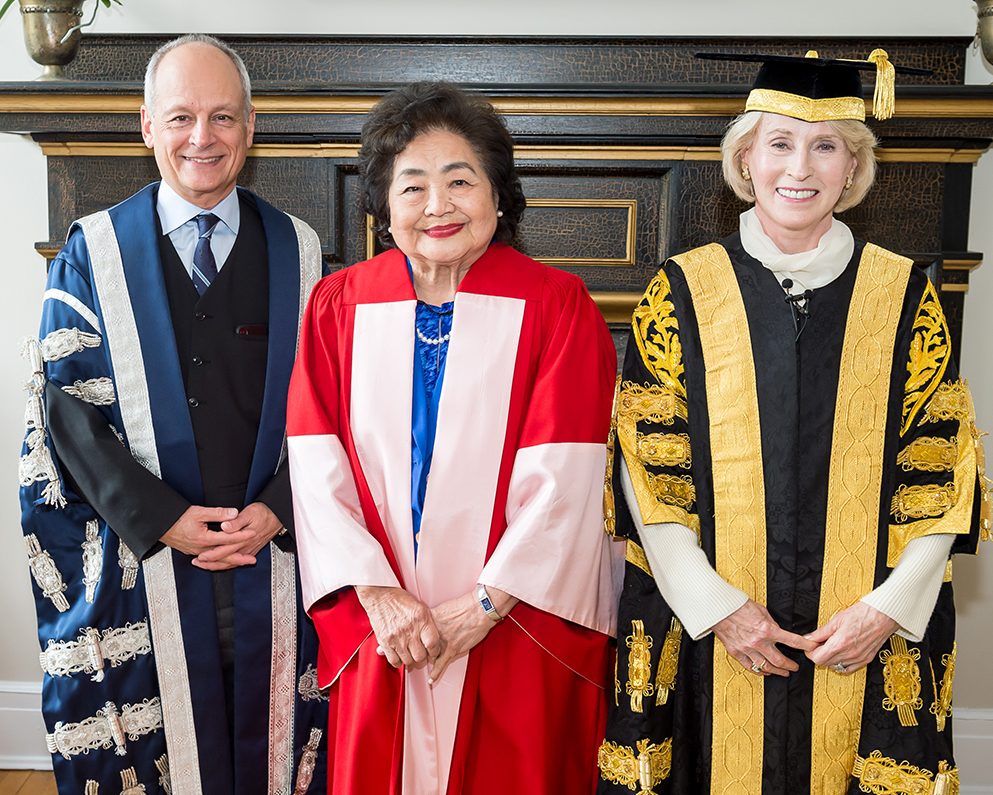 This year marks the 75th anniversary since the atomic bomb devastated the cities of Hiroshima and Nagasaki in Japan. In the decades that followed, FIFSW alumna Setsuko Thurlow, a survivor of the deadly blast in Hiroshima, has advocated for the abolishment of nuclear weapons.
In 2017, she received the Nobel Peace Prize on behalf of the International Campaign to Abolish Nuclear Weapons.
Thurlow was recently profiled in The New York Times. She also wrote a piece for The Globe and Mail advocating that Canada recognize its role in the development of the atomic bomb and ratify the UN Treaty on the Prohibition of Nuclear Weapons.
Writes Motoko Rich in the New York Times:
Speaking on a video call from her home in Toronto last month, Ms. Thurlow said: "I am one of those who can tell a firsthand story of human suffering that the bomb caused. To me that was a very important moral imperative."

She shares memories not only to bear witness to what it is like to survive a nuclear bomb, but also to put political pressure on governments to get rid of atomic weaponry for good.
Read:
> Witnessing Nuclear Carnage, Then Devoting Her Life to Peace, The New York Times
> Canada must acknowledge our key role in developing the deadly atomic bomb, The Globe and Mail
Pictured above: President Meric Gertler (left), Chancellor Rose Patten (right) and Setsuko Thurlow (centre) upon receiving a honorary degree from U of T in June 2019. Thurlow received a Doctor of Laws, honoris causa, for "her outstanding service for the public good, as an advocate and champion for peace, and as a volunteer leader for the global nuclear disarmament community."