Amina Hussain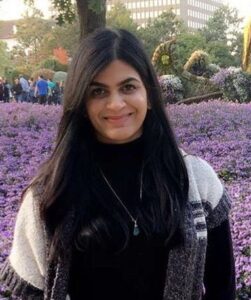 e-mail: amina.hussain@mail.utoronto.ca
Amina Hussain is a practicing social worker, research assistant, faculty-field liaison, and first year PhD student at the Factor – Inwentash Faculty of Social Work. She holds a Masters of Social Work (MSW) Degree with High Distinction from the University of Toronto, along with a Bachelors of Science (BSc) degree in Psychology and Mental Health Studies.
Her research interests include: mental health, eating disorders, social work practice within eating disorder treatment, Anti-Oppressive Practice, intervention research, mixed methods research, and navigating capacity and consent within the mental health system. She is also passionate about contributing towards social work education and pedagogy.
As a recipient of the Royal Bank of Canada Fellowship Award she is currently working with Dr. Toula Kourgiantakis on enhancing recovery oriented care within social work practice in mental health. She is also a research and course assistant for Dr. David Burnes.
Amina worked as an individual, group, and family therapist, as well as psychoeducational counsellor and mental health advocate for a number of years prior to beginning her PhD. Her practice and research experiences include working at Ontario Shores Centre for Mental Health Sciences, The Centre for Addiction and Mental Health, East Metro Youth Services, Baycrest Hospital, and the National Initiative for the Care of the Elderly. Her publications include literature for the Centre for Addiction and Mental Health, The Public Health Agency of Canada, The National Initiative for the Care of the Elderly, and the Canadian Diabetes Association.