Susan Ramsundarsingh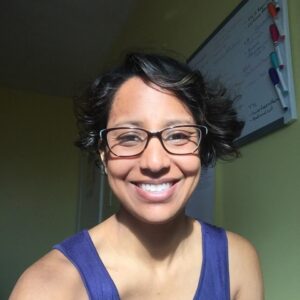 Bachelor of Commerce in International Business – University of Alberta
Master of Social Work – University of Calgary
Master of Business Administration in Nonprofit Management – University of Calgary
Email: susan.ramsundarsingh@mail.utoronto.ca
Susan Ramsundarsingh is a social worker with over 20 years of experience working with social policy, community development, and youth gang prevention. Her practice is unique in that she works in clinical and macro practice, elevating the voices of individuals and communities to create meaningful change. She recently completed her PhD in social work, "When helping hands hurt", evaluating service user experiences of oppression in social service organizations. She is the National Director of Research for SKY Schools, a program of the International Association of Human Values and a faculty member with the Art of Living Foundation. She infuses breathwork and mind management into all of her work supporting students to be their best selves.
Publications:
Ramsundarsingh, S. & Shier, M. (2017). Anti-Oppressive Organizational Dynamics in the Social Services: A Literature Review, British Journal of Social Work
Ramsundarsingh, S. & Falkenberg, L. (2017). The policy and practice implications of charities partnering with non-charities, Canadian Journal of Nonprofit and Social Economy Research
Bhuyan, R. & Ramsundarsingh, S. (2017) Domestic Violence in the Indian Diaspora: Community Organizing to Address Intersecting Oppressions. In R. Hedge & A. Sahoo (Eds). Routledge Handbook of the Indian Diaspora. Routledge, (p.28). Taylor & Francis Books Ltd.
Main, K., Ramsundarsingh, S., Cala, C., Black, J., Clarke, M., Evans, L. Antonio, M., Retzlaff, G., Wong, J., Hunter, L.W. (2015) Partnerships for Community Benefit: A Canadian Handbook on Partnerships between charities and non-charities, United Way of Calgary and Area, Calgary, AB. (Public Report)
Ramsundarsingh, S. (2009). A survey of fiscal sponsorship practice in Calgary, United Way of Calgary and Area, Calgary, AB. (Public Report)
Ramsundarsingh, S. (2009). Social enterprise as a tool of women's empowerment, The Irma M. Parhad Programmes, Calgary, AB. (Public Report)
Awards & Scholarships:
Ontario Graduate Scholarship (2016, 2017)
Network for Social Work Management – Doctoral Scholars Institute (2016)
Royal Bank of Canada Graduate Fellowship (2016)
Immigrant Research West Travel Grant (2015)
Alberta Hero of the Flood (2013)
Irma Parhad Studentship (2009)
Scotia McLeod Scholarship (2008)
Alberta Graduate Student Scholarship (2008)