FIFSW researchers spearhead a new interdisciplinary initiative to end AIDS
Categories: Carmen Logie, David Brennan, Peter Newman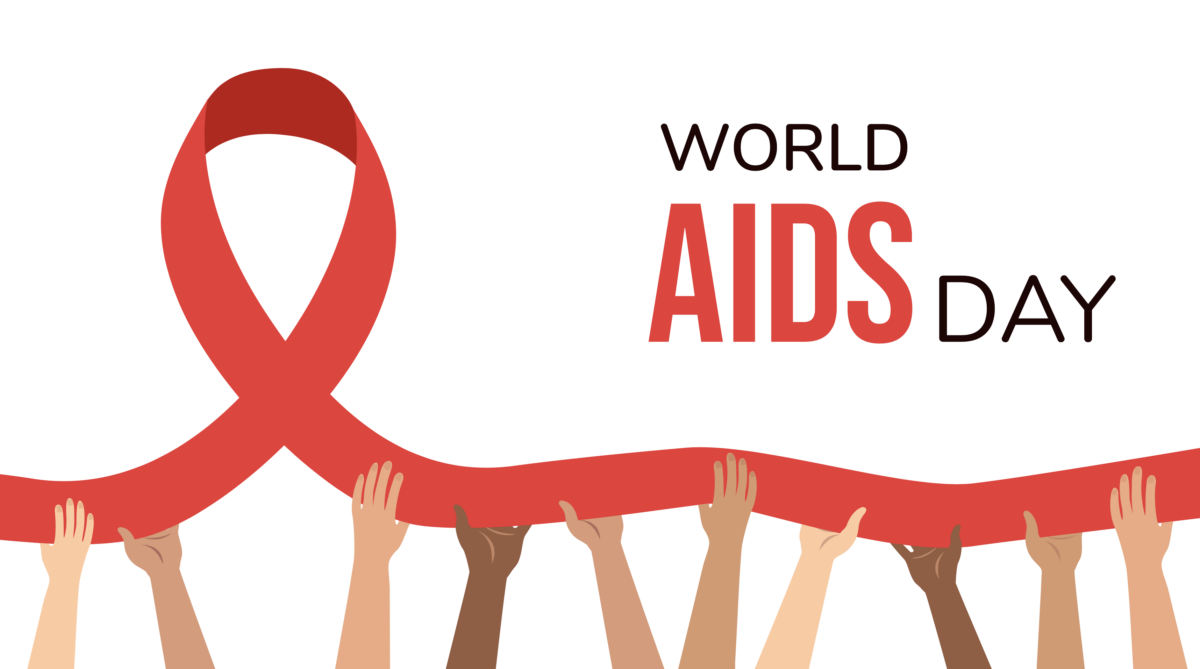 On World AIDS Day, December 1, faculty members from the Factor-Inwentash Faculty of Social Work are leading the first meeting of a newly proposed interdisciplinary initiative designed to catalyze the exceptional HIV research taking place across the University of Toronto.
By bringing together colleagues from medicine, public health, the department of health & society, and other disciplines, the social work professors aim to bridge the university's social science and biomedical expertise to accelerate the research, training and knowledge mobilization needed to ultimately end the AIDS epidemic. In concert with this year's World AIDS Day theme, the initiative addresses the imperative of ending the inequalities that drive AIDS in Canada and around the world.
"Thanks to tremendous advances in HIV social and biomedical science in the past decade, ending HIV as a public health threat is entirely within our reach," says Professor Peter A. Newman, the initiative's academic lead. "The primary obstacle is the failure to integrate social-structural and biomedical approaches, which results in disregarding egregious health disparities among BIPOC communities, sexual and gender minorities, and those with intersecting marginalized identities."
An estimated 79 million people have contracted HIV since the start of the epidemic and nearly half have died. Globally, the 1.5 million new HIV infections in 2020 represent a 30% decrease from 2010 — the result of great progress in the HIV response. Nevertheless, the researchers say that the majority of these new infections could have been prevented with existing interventions.
The new initiative, now in the development stage, will see the creation of a Centre for HIV and Sexual Health Research and Innovation (SHRI), which will provide infrastructure to enable the integration of social and biomedical research and community engagement — from the point at which a research project is conceptualized, through to its implementation and knowledge mobilization.
"Ending the global AIDS epidemic demands the integration of sexual health and rights in social and biomedical responses," says Associate Professor Carmen Logie, who along with Professor David Brennan, is co-leading the initiative at the Factor-Inwentash Faculty. "Individuals and communities subject to intersectional stigma, systemic discrimination, marginalization and criminalization, and those living in poverty with unstable housing and food and water insecurity, remain at heightened vulnerability to HIV despite advances in biomedicine."
Research by Logie, Brennan, Newman and others (see more below) has shown that the pervasive stigma, harassment and violence faced by sexual and gender minorities and racialized populations have a significant impact on the effectiveness of HIV interventions. For example, despite being 95% effective in preventing new HIV infections, the oral medication PrEP (pre-exposure prophylaxis) is still underutilized, both in Canada and around the world, owing to systemic barriers in access and widespread PrEP-related stigma.
"We are at a critical juncture in HIV research," says Brennan. "SHRI will mobilize the diversity of talent and multidisciplinary research both within and associated with U of T to accelerate and mobilize work to help meet the United Nations' Sustainable Development Goal of ending the AIDS epidemic by 2030."
---
FIFSW Research addressing the inequalities that drive AIDS
This World AIDS Day, UNAIDS is highlighting the urgent need to end the inequalities that drive AIDS and other pandemics around the world. Here is a look at just some of the research led by FIFSW faculty & students that examines the inequalities associated with HIV and interventions being tested to address them.
Recent FIFSW research by David Brennan, Carmen Logie, Peter A. Newman and others has addressed how the COVID-19 pandemic and climate change have disproportionably affected HIV and sexual health among those who are marginalized. The effectiveness of community-based interventions and evidence-informed policies that recognize these influences is being examined as well.
Professor Peter A. Newman's Toronto-based study with former FIFSW postdoctoral fellow, Adrian Guta (now an associate professor at the University of Windsor) and former PhD student, Ashley Lacombe-Duncan (now an assistant professor at the University of Michigan), expanded theorizing and modeling of how information and knowledge about PrEP is sought and shared within communities, and the social work response. Their findings demonstrated how integrating knowledge of individual- and community-level challenges would more effectively support PrEP's role in HIV prevention within the broader context of sexual health.
The #SafeHandsSafeHearts project, co-led by Newman, Professors Notisha Massaquoi, Charmaine Williams and Carmen Logie — with MSW students Manvinder Gill, Mary Ndung'u, Ali Pearson, Jora Schacter, Sarah Sebastian, and PhD students, Viveka Ichikawa and Monte-Angel Richardson — is testing an intervention among racialized sexual and gender minorities in the Greater Toronto Area, Bangkok, Thailand and Mumbai, India.
Professor David Brennan's recent work with Indigenous colleagues from the Two-Spirit HIV/AIDS Wellness and Longevity study (2SHAWLS) showcases the ways in which resilience among long term HIV-positive two-spirit men is manifest — a topic often overlooked in the research literature. Along with social work colleague Randy Jackson from McMaster University and FIFSW MSW alumni and current PhD student, Georgi Georgievski, three papers from the study are being published on World AIDS Day, December 1, 2021 as part of a special issue of the Journal of Indigenous HIV Research.
Associate Professor Carmen Logie is co-chairing the 31st Annual Conference on HIV/AIDS Research (CAHR 2022). She recently published the 'Working with Excluded Populations in HIV' book for the Social Aspects of HIV series. Her team's research addresses knowledge gaps in humanitarian contexts regarding HIV testing and post-exposure prophylaxis (PEP) access with refugee youth in Uganda. Her research engages FIFSW post-docs Lesley Gittings and Kalonde Malama, former FIFSW PhD student Moses Okumu (now an assistant professor at the University of Illinois Urbana-Champaign), and PhD students at Dalla Lana (Isha Berry, Miranda Loutet, Luc Kortenaar) and FIFSW (Abigail Lash-Ballew, Shannon Brown).
In addition to the research featured above, recent grants received by FIFSW faculty include Dean Dexter Voisin's project on "Continuous Traumatic Violence and the HIV Continuum of Care Outcomes Among BMSM." Professor Shelley Craig received funding from The Ontario HIV Treatment Network for the project "Student Leader in HIV-Associated Neurocognitive Disorder (HAND) and Psychosocial Interventions" and from the Public Health Agency of Canada for "Project AFFIRM: Delivering Affirmative Coping Skills Programs to Prevent HIV and Hepatitis C."
---
Interested in more FIFSW research?
---
Related news: