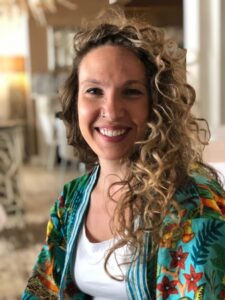 Lesley Gittings
Biography:
Lesley is a SSHRC-funded postdoctoral research fellow with an interest in social justice and the social and structural factors that shape health across the life course. Her research focuses on: (1) understanding and addressing gender inequities and social determinants of health for HIV and sexual and reproductive health (SRH)-related outcomes; and (2) engaging participatory and community-based research approaches for the empowerment and well-being of adolescents from marginalised communities. Interested in how participatory methods can support the meaningful involvement of adolescents in research, policy and programming, she engages culturally grounded, strengths-based approaches in her research. Her interests in research include: social justice, resilience, health equity, traditional approaches to health and well-being, gender, HIV and SRH of adolescents in Sub-Saharan Africa and Canada. 
Lesley leads a multi-site participatory study on adolescent health and development-related outcomes in South Africa and Kenya with the Accelerate Achievement for Africa's Adolescents Hub. She works with her supervisor, Professor Carmen Logieand her SSHINE lab portfolio on studies on adolescence, HIV/SRH and health and well-being in Toronto, the Northwest Territories, Uganda and Jamaica.  
Lesley holds a PhD in Public Health and a Master's in Public Policy and Administration from the University of Cape Town in South Africa. She has a Bachelor of Commerce (Honours) from the University of Ottawa. She has worked in the HIV and health sectors in Canada and Southern Africa for 15 years.