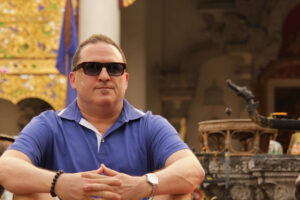 Peter A. Newman
Professor
Faculty Associate, Joint Centre for Bioethics
Ph.D., Social Work & Social Psychology, University of Michigan
Phone Number:
(416) 946-8611
Research Interests:
HIV risk & prevention
vaccine hesitancy (HPV, COVID-19, HIV)
global health
LGBTQ+ health & human rights
social determinants of health
community engagement
evidence-making interventions
Biography:
Peter A. Newman is a full professor and affiliate of the Joint Centre for Bioethics. He held the RBC Chair in Applied Social Work Research (2006-2008), an Early Researcher Award from the Ministry of Research and Innovation, Ontario (2007-2011), and the Canada Research Chair in Health and Social Justice (2007-2018). He is an Inaugural Fellow of the Society for Social Work and Research, and was recognized with the CSWE SOGIE Scholarship Award (2012). He is co-founder, VOICES-Thailand Foundation, and a standing member of the Health Sciences Research Ethics Board.
Dr. Newman has been awarded over 11 million dollars in continuous, external PI-research funding. With over 165 peer-reviewed publications, he has been recognized as among the most highly cited social work scholars in North America. His research program addresses global health and human rights, with a focus on HIV and sexual health among sexual and gender minorities, and racialized populations. He currently leads an international, multisite RCT of a community-based eHealth intervention (#SafeHandsSafeHearts) to support LGBTQ+ and racialized communities in the COVID-19 pandemic, as well as Project VOICES, a study of COVID-19 vaccine hesitancy. Newman's global SSHRC Partnership grant, MFARR, engages an 8-country multidisciplinary team—from social sciences, fine arts, and medicine—to gather and mobilize evidence to advance LGBTIQ inclusion and human rights in India, Thailand, Bangladesh, Hong Kong, and Canada. His research also promotes culturally grounded understanding of risk and enabling environments for HIV and bullying victimization with LGBTQ+ and other vulnerable youth.
Currently, Dr. Newman is the PI on six externally funded grants, from the International Development Research Centre (IDRC), SSHRC, CIHR, and the Canada Foundation for Innovation. He serves on the Editorial Boards for PLOS Global Public Health, Culture, Health & Sexuality, PLOS ONE, Journal of the Society for Social Work & Research, and the Journal of Gay & Lesbian Social Services.
Recent Media Coverage:
Philadelphia Inquirer. (2021, August 20). Should colleges mandate COVID vaccines for the fall semester? | Pro/Con
Globe & Mail (2021, August 10) Canadian universities are largely rejecting mandatory vaccination measures despite growing concerns
DW TV News. (2021, August 9). Mandatory vaccinations: Human rights vs. public health? | COVID-19 Special. DW News, Deutsche Welle TV (Berlin). (Minute 3:17-9:17)
Academica Group, Top Ten. (2021, August 6). Institutions must choose between mandatory vaccination and vaccine promotion: Opinion
570News. (2021, August 4). Mandatory COVID-19 vaccines on university campuses: An obvious solution or a problem? (Minute: 1:28:04). The Mike Farwell Show.
The Conversation. (2021, August 3). Mandatory COVID-19 vaccines on university campuses: An obvious solution or a problem? The Conversation.
Global TV News. (2021, January 12). TCDSB under fire for eliminating LGBTQ2 online resources. https://globalnews.ca/news/7571915/tcdsb-eliminates-lgbtq2-online-resources-youthline/
Additional Websites: 
Canadian Association for HIV Research
Twitter: @PeterANewman