Abigail Lash-Ballew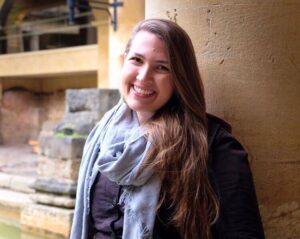 Abigail Lash-Ballew

M.S.W. in Administration, Planning, and Policy Practice, Virginia Commonwealth University: Richmond, Virginia, USA.
B.S.W. in Generalist Practice, George Mason University: Fairfax, Virginia, USA.
Email: a.lashballew@mail.utoronto.ca | CV: Download CV
Abigail Lash-Ballew (she/her) is a macro social worker and first-year doctoral student at the Factor-Inwentash Faculty of Social Work. Her research interests include participatory research on racism and racial disparities in child welfare and public health; racial/ethnic identity formation; social justice advocacy and ethics education; immigration and human rights; decolonizing social work; and program evaluation for transnational peacebuilding and conflict transformation efforts. Abigail's practice experiences include anti-racism education, adoption and child welfare, refugee resettlement, and disability services. With training in peacebuilding and conflict transformation, Abigail promotes engagement in experiential learning processes that facilitate relationships, build trust, and encourage restoration and healing across social divisions. Originally from the U.S., she recently returned to North America after spending 1.5 years living in Macau, China. Abigail has also worked across the U.S. and in Europe, West Africa, and the Middle East facilitating workshops, group dialogues, healing circles, and retreats for NGOs. These cross-cultural encounters continually inspire a lifelong pursuit toward critical practice and anti-oppressive pedagogy across global contexts.