Letter from the Dean: Spring/Summer update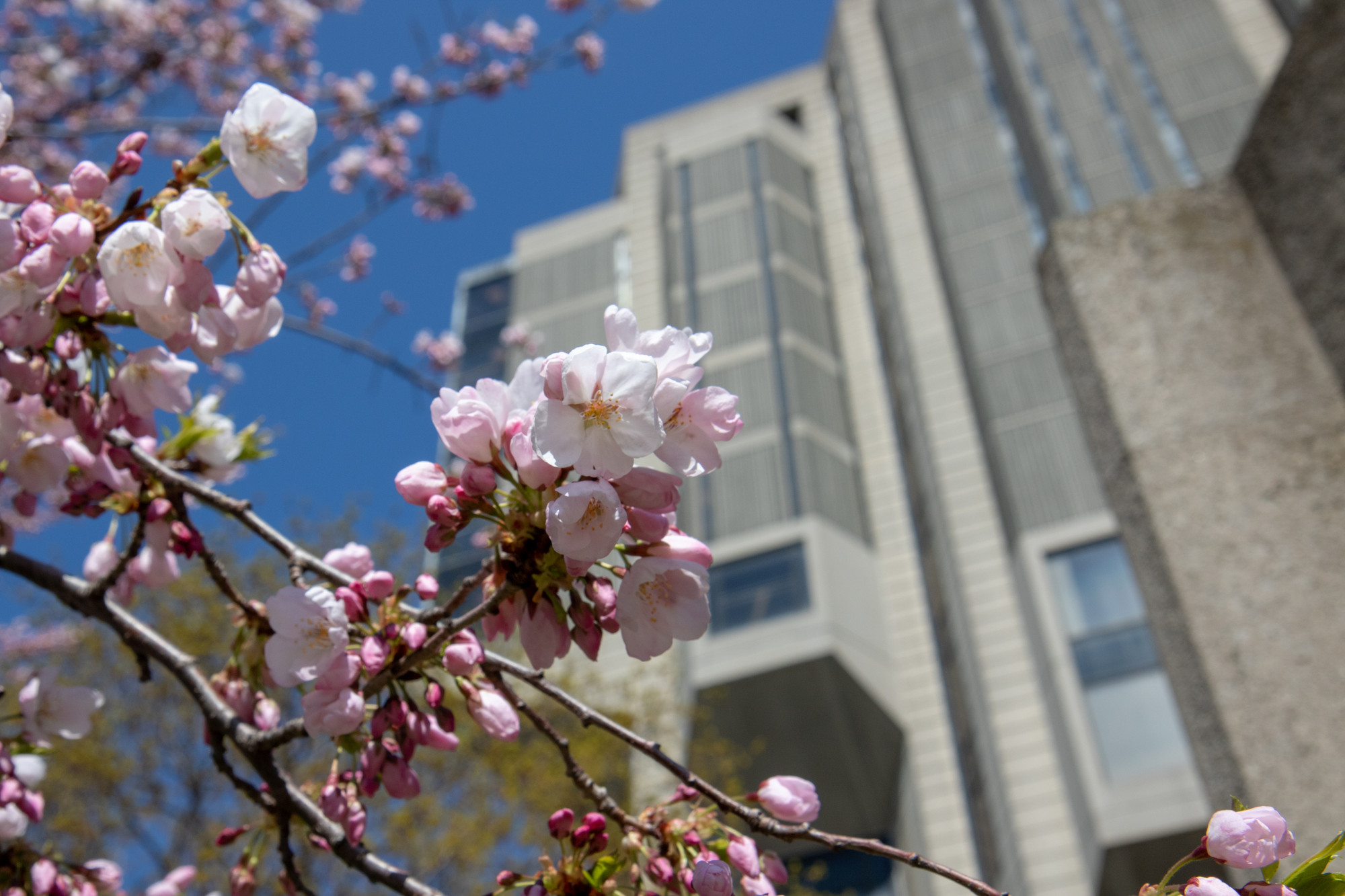 Dear FIFSW Community,
I hope this message finds you and your loved ones healthy and safe. In the midst of the global COVID-19 pandemic, our students, staff, alumni, donors, faculty and community partners have made significant adjustments to maintain and advance our academic and research mission and to support the communities that we serve. I am incredibility grateful and proud of how our community has come together during this time. I am confident that we will get through this together!
As we all adjust to this new normal in the wake of the global pandemic, I am reaching out to you to share how we are steadfast in the face of adversity and moving forward with significant achievements. I hope you will find this comforting.  
The University of Toronto and FIFSW remain open and all summer classes, meetings and activities have moved to online platforms. This was not an easy transition, and I would like to thank all of you for your great flexibility and commitment.
Research to Impact
Faculty achievements
I am proud to share just a few examples of faculty research that is having a positive impact on supporting communities. Professor Barbara Fallon received a 2020 President's Impact Award for her far-reaching research illuminating and addressing the stark disparities between Indigenous and non-Indigenous children and families in child welfare systems. Professor Fallon is the first-ever social work scholar to receive this distinguished award.
Associate Professor Tanya L. Sharpe recently launched the Centre for Research & Innovation for Black Survivors of Homicide Victims (The CRIB) with seed funds from the Vice-President and Provost and University Advancement. (On April 8, The CRIB is launching a series on Instagram live entitled "The CRIB 30@830: The Impact of COVID-19 on Vulnerable Populations" to facilitate dialogue around the intersectional impact of COVID-19 on vulnerable populations throughout our global community.)
Faculty are also disseminating their knowledge broadly via new books. Two books recently published include Precarity and Ageing: Understanding Insecurity and Risk in Later Life, co-edited by Professor Amanda Grenier, and Canadian Landmark Cases in Forensic Mental Health,co-edited by Vice-President and Provost Cheryl Regehr.
Newly funded faculty research continues to uplift and empower communities. Professor Ramona Alaggia, for example, received a four-year SSHRC grant to study the impact of the #MeToo movement on disclosures of sexual violence in Canada. Associate Professor Carmen Logie received a $760K CIHR Project Grant to research pathways to sexual and reproductive health with northern and Indigenous Youth in the Northwest Territories. 
I look forward to sharing more information on newly awarded research projects by our faculty members in our upcoming Year in Review, to be published in June.
New Chair in Indigenous Social Work
This week we are thrilled to be announcing the establishment of the Lee Wu Kee Ming Chair in Indigenous Social Work. The creation of this new position will enable FIFSW to seek and appoint an eminent Indigenous senior scholar with research focused on developing policy, service or solutions specific to Indigenous communities. Combined with the unique strengths of our existing Indigenous Trauma and Resiliency (ITR) MSW program, the new Chair will help enhance our Faculty's impact, elevate Indigenous voices and bring important issues to light that benefit the broader society. This good news comes on the heels of a new $30,000 U of T grant grant that we received to expand our recruitment of Indigenous leaners into our two-year and advanced standing MSW programs. 
New Faculty Appointments
We are pleased to announce the appointment of three new dynamic and highly sought-after faculty members.
Kyle Ganson, PhD, has accepted an offer for the Assistant Professor position in Clinical Social Work beginning July 1, 2020. Professor Ganson earned his PhD from Simmons University. He has over 7 years of post-MSW clinical practice experience working with adolescents and adults in a variety of mental health care settings. His practice has largely focused on individuals and families experiencing major mental health concerns, with a particular interest and expertise in eating disorders treatment.
Ashley Quinn, PhD, will also join us in the fall as an Assistant Professor in Child Welfare and Indigenous Children, Families & Community. An FIFSW alumna, Professor Quinn is an Indigenous researcher and teacher whose focus includes the role of Indigenous culture and identity in the long-term developmental outcomes among children and youth in the child welfare system.
Harry Taylor, PhD, will join us as an Assistant Professor July 1, 2021 after completing his post-doctoral fellowship at Duke University. Professor Taylor earned his PhD at the Brown School at Washington University in St. Louis. His research addresses the prevalence, risk factors, and associative health outcomes of social isolation and loneliness among older adult Black Americans and informs risk assessments, intervention programs, and policies to mitigate the adverse health effects of isolation and loneliness.
Teaching to Impact
Practicum
The impact of the global COVID-19 pandemic has significantly affected our students' practicum placements. Our Practicum Office is continuing to work closely with students, Faculty Field Advisors, practicum partners, and alumni to ensure the continuation of student placements that meet the requirements for graduation. If you are a social work professional who would like to participate as a Field Instructor or provide weekly supervision to students, please email:practicum.fsw@utoronto.ca
Notwithstanding these efforts, we have heard concerns from some international and domestic students and are taking additional measures to address them and correct processes moving forward. We are currently discussing new ways to enhance our support to international students and hope to make an announcement about these measures soon.
Larry Enkin Innovation in Teaching with Simulation Award
On February 6, Assistant Professor Ellen Katz received the inaugural Larry Enkin Innovation in Teaching with Simulation Award. This award acknowledges her outstanding contributions to elevating simulation, FIFSW's signature pedagogy. Professor Katz introduced simulation learning to her mindfulness course in clinical practice, and has shown dedication to reviewing and refining her approach and publishing on this topic.
Leadership to Impact
Student Leadership Fellowship Program
This fall, 10 second-year MSW students will be inducted into our new Student Leadership Fellowship Program, created to support and develop our already exceptional students for leadership roles within diverse sectors. Student Leadership Fellows will receive a stipend, plus highly tailored mentorship from top civic, business, and government professionals who will help them develop the critical skills needed to emerge as social work leaders. Course work and special workshops will support leadership acumen, and involvement in this fellowship would count towards practicum hours. More information on the program and how to apply will be forthcoming in the months ahead.
Media Reach
The voices and critical perspectives of social work scholars are important at all times, especially during the COVID-19 pandemic. Some examples of faculty members who recently received COVID-19 related coverage include Associate Professors Carmen Logie (U of T News) andRupaleem Bhuyan (Global News), Professor Barbara Fallon (CBC News), and Sessional Instructor Laura Tamblyn Watts (The Current).
Over the past semester our faculty and students have also been providing valuable perspectives on a broad range of pressing issues, such as:
We are expanding our communication and the impact of our voices. You can now find us on Twitter at @UofT_FIFSW and we will soon also launch an official FIFSW Facebook page — another important vehicle for sharing news and research from our faculty, students and alumni.
In June, we will debut our inaugural Year in Review digital newsletter, which will go out to several hundred stakeholders across North America, the United Kingdom, Australia and beyond. Our enhanced media coverage has been greatly supported by Dale Duncan our first-ever Senior Communications Strategist, who joined us last December. In the next month, you will also notice the final phase of our FIFSW website updates.
As we support our loved ones, ourselves and each other during this historic and difficult period, I encourage you to be gentle with yourself and engage in self-care. We have compiled a list of mental health and wellness resources for students, staff and faculty, which I hope you will find helpful. On the homepage of our website, you will find a link to updates related to COVID-19. These include a list of FAQs specific to our students.   
I look forward to being in touch with you again soon.
In service,
Dexter R. Voisin
Dexter R. Voisin, PhD
Dean & Professor
Sandra Rotman Chair in Social Work
Factor-Inwentash Faculty of Social Work
University of Toronto