International Women's Day Q & A: Ramona Alaggia on researching the impact of the #MeToo movement in Canada
Categories: Faculty, Q & A, Ramona Alaggia, Research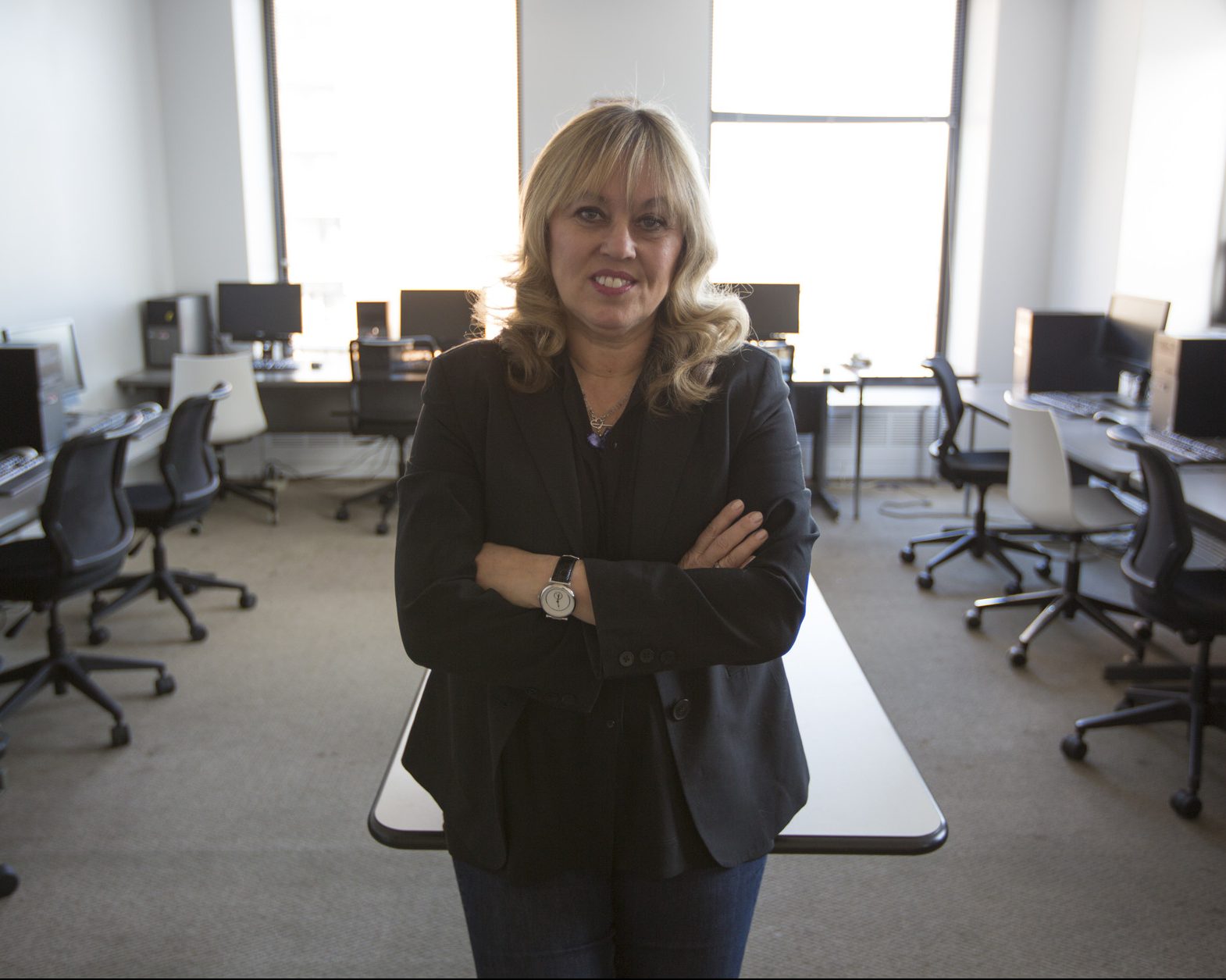 The #MeToo movement has led to a cultural shift in how we understand and talk about sexual harassment and sexual assault. The hashtag rose in prominence in 2017 when long-known (but long-concealed and long-ignored) allegations against prominent film producer Harvey Weinstein came to light. (He was recently convicted of two charges of sexual assault, though more than 50 allegations have been made.)
After learning that in the wake of #MeToo Canadian practitioners were seeing an increase in calls to helplines, emergency room visits, and police reports related to sexual assault, Ramona Alaggia, a professor at the University of Toronto's Factor-Inwentash Faculty of Social Work, wanted to learn more about the impact of the movement in Canada. Last year, she received a four-year Social Sciences and Humanities Research Council (SSHRC) grant to study its relationship to disclosures of sexual violence across the country. Alaggia is also cross-appointed to the Women and Gender Studies Institute at the University of Toronto.
We spoke to Alaggia about the initial stages of her research, changing policies, and the role of social workers in both supporting survivors and advocating for change.
---
What motivated you to explore the impact of the #MeToo movement in Canada?
I have been working for years on issues of gender-based violence, the most prevalent forms of which are child abuse, sexual assault, adult workplace harassment and intimate partner violence. We know that this type of violence is greatly underreported, so I've spent a lot of time looking at the barriers, what helps people to disclose, what happens when they disclose and so on. When #MeToo exploded south of the border, I was really interested in what happened to propel this traction in the US.
I discussed it with Dr. Collin-Vézina a colleague of mine from McGill University who does similar research in the francophone community. We were both interested in the ground-level impact of #MeToo in Canada, so we applied for funding to learn more.
How are you approaching this research? What kinds of questions will you be asking?
We are interested in exploring the impact of #MeToo from three points of view. We will be interviewing survivors to learn the extent that #MeToo affected their decision to disclose or report. We are also interested in asking them about the types of things that would make it easier for them to come forward. We will be interviewing service providers to understand what they are seeing in terms of increased need for services, and how they are managing increased demand for support. We will also talk to activists. We are interested in whether this is a moment or a movement. What kind of staying power does this have? Does it have a positive impact on people who disclose?
We want to know more about how different groups of women who have been affected as well. Intersectionality is important. Has the #MeToo movement only included a privileged few or has it extended to women of different abilities, to racialized women, to sexual minority women, or women who suffer from class oppression? How far is its reach? Look at Canada's failing when it comes to the Missing and Murdered Indigenous Women and Girls. The families of these women and girls were disclosing, but nobody really listened to them. Are we going to see the #MeToo movement extend to Indigenous women?
We often hear about how the internet can be an unsafe place for women, but in this case, social media has helped the #MeToo movement go viral. What role has social media played in disclosures?
I did an in-depth analysis of posts on Twitter and Reddit after the explosion of #MeToo to see what people were saying about disclosures of sexual harassment and assault. It was fascinating. One of the things we learned is that many people feel that social media is the safest place to disclose. Data from Stats Canada shows that survivors of sexual violence do not do well in court. The case of Jian Ghomeshi, who was charged with four counts of sexual assault, is a good example. The women who brought the case forward were themselves put on trial. It was character assassination. Survivors of sexual violence will see that and think twice about taking legal action because the legal system is really not a just system for victims. By contrast, social media feels like a safer avenue for women to disclose and at least have their stories heard.
Have there been any systemic changes in Canada since the rise of #MeToo?
Canada is about to pass and enact Bill C65, which will strengthen national policies around sexual harassment and sexual exploitation in the workplace. It will also require employers to provide support for employees who are known to be experiencing domestic violence at home. This came out of that tragic situation where a nurse was killed outside of a Windsor hospital a few years ago. Many people knew she was experiencing interpersonal violence, but they didn't know what to do about it.
And the #MeToo movement is credited for helping to change workplace policy in the film industry in Ontario. In 2017, Canadian actor Mia Kirshner called for institutional change. She successfully advocated for changes to harassment policies to make it easier for employees disclose sexual harassment and abuse in the work place.
However, despite the fact that we are now seeing an increase in need for services, we have a provincial government that seems to think that violence against women is not an issue. After they were elected, the current provincial government defunded the women's provincial roundtable for domestic violence and froze increases that that were promised to sexual assault helplines and services almost right away. This week — only a few days before International Women's Day — we learned that they are cutting an $1 million in funding promised for rape crisis centres.
What role can social workers play to help advance #MeToo?
If this is a movement and we are serious about it, we need to act more collectively. I'm a clinician; that's my comfort zone, but, in the long run, responding on the ground level one by one to those who have been injured emotionally, physically, psychologically, or relationally won't work alone. We also have to explore the larger structures that we as social workers have access to to advocate for change. And we have some really good vehicles like the Ontario Association of Social Workers (OASW) and the Ontario College of Social Workers and Social Services Workers (OCSWSSW). We can tap into collective energies there.
Sometimes we inadvertently play along. For example, I have said to clients: Before you make the decision to proceed with a court trial, I have to let you know that you will be put through the mill. The thought is, since I can't change the system I'm going to try to keep you as healthy and as safe as I can by saying: you may not want to put yourself through this if you feel you can't knowing the victim blaming and re-traumatization that can happen. And so we also need to put effort into mobilizing as a group to advocate for better policies and better laws.
Is the cultural shift propelled by #MeToo here to stay?
Sexual violence is part of the lives of so many women, whether it's the unwanted male gaze or the more overt power plays that are used to force women into sexual relations because their jobs depended on it. Survivors often don't do well in court because when their assault is played out in court, it looks like they complied. They respond to an email from their perpetrator because they are afraid. They agree to a relationship with the perpetrator to prevent further assaults. It's a survival mechanism. Now people are starting to go hmmm, maybe she didn't ask for it. Maybe this was coercion.
What were you wearing? Where were you walking there? Why did you have that many drinks? These are questions that still come up. But people are now beginning question this way of thinking.
There are stages of cultural shifts that go from raising awareness, to resistance, backlash, moving forward, and continuing change. It is an iterative process, a back and forth. But at this point I think that the #MeToo movement is changing conversations and shifting culture and we need to take advantage of this momentum.