New research centre addresses the 'far-reaching ripple effect' of homicide violence on Black communities
Categories: Faculty, Tanya Sharpe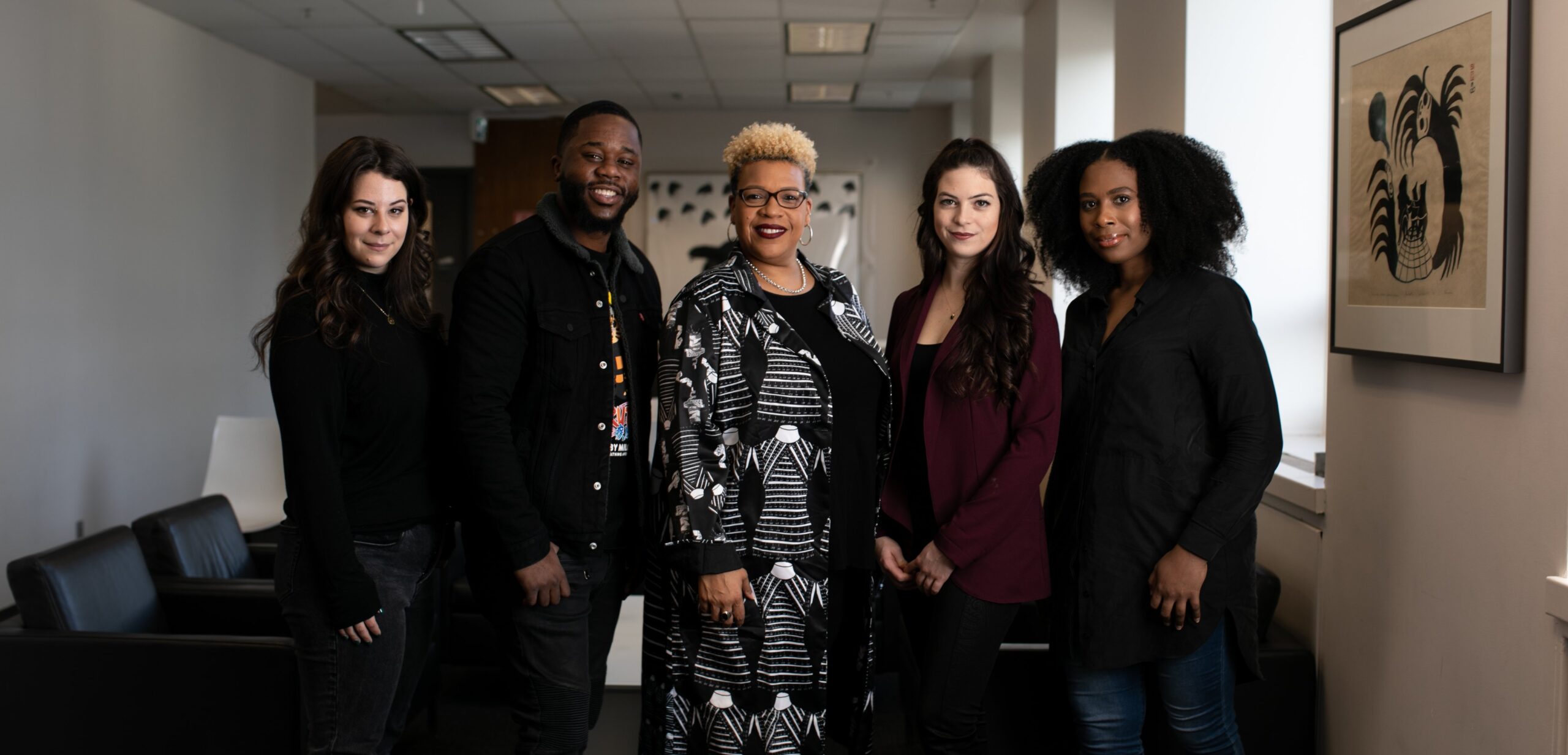 While homicide violence disproportionately affects Black communities worldwide – including in Canada – the University of Toronto's Tanya L. Sharpe says the mental, physical and spiritual impact on Black community members who lose loved ones has historically received scant attention.
In a bid to address the issue, Sharpe, an associate professor at the University of Toronto's Factor-Inwentash Faculty of Social Work, recently launched the Centre for Research & Innovation for Black Survivors of Homicide Victims (The CRIB) using seed funds from U of T's Divisions of the Vice-President and Provost and University Advancement. The initiative includes a local and international network of academic and community partners working in the fields of social work, public health, sociology and education, among others.
Together, Sharpe and her colleagues aim to build an understanding of the unique challenges Black communities face when it comes to homicide violence and the experience of victimization, while also offering insight on best practices, policy and research relevant to addressing survivors' traumatic grief.
"When you understand that each homicide victim has at least seven to 10 family members and close friends left behind struggling to survive their tragic death, you begin to recognize the far-reaching ripple effect of homicide violence," says Sharpe, who examines the impact that homicide has on Black communities throughout the African diaspora. Sharpe also holds the Endowed Chair in Social Work in the Global Community.
"Experiencing the murder of a loved one leaves survivors with 'invisible wounds,' often presenting in the form of complicated and elongated traumatic grief – and this is exacerbated by the fact that support networks may be remote."
In Ontario, for example, more than half of the visible minority population was born outside of Canada. "Service providers are left with the challenge of supporting this overrepresented yet underserved population," Sharpe says.
Sharpe arrived at U of T in 2018 after over 10 years working with communities in Baltimore – a city that experiences 24 to 30 murders per month. She says the main impetus for her move was the opportunity to bring together an interdisciplinary network of researchers and community service providers committed to developing innovative initiatives to meet the needs of Black community members who have been impacted by homicide violence.
Uppala Chandrasekera, director of public policy for the Canadian Mental Health Association (CMHA), says The CRIB project is the first of its kind in Canada.
"It will be great to see how outcomes in Canada compare to other countries," she says. "Thanks to The CRIB, we're going to have the opportunity to share our lessons learned and learn from international best practices."
In an effort to draw attention to the need to advance culturally responsive mental health support for Black communities, the City of Toronto recently announced today, March 2, as Black Mental Health Day. Addressing this need is at the core of The CRIB's mission. A recent study Sharpe conducted with CMHA found that over 65 per cent of Ontario service providers, from probation officers to psychologists, say they do not feel they have the culturally responsive skills to best serve Black and Indigenous populations.
Such skills are increasingly needed. Over the past five years, Canada has seen a significant increase in homicide violence. Ontario, in particular, has experienced the highest number of homicides in the country, the majority of which are concentrated in predominantly African, Caribbean and Black (ACB) communities within Toronto. According to the most recent data, the homicide victimization rate is nearly 10 times higher for Black males in Toronto than for the Toronto population as a whole.
"On a daily basis, before a homicide even occurs, Black people experience racism, which is in itself inherently violent and traumatic," says Sharpe. "But then a homicide happens and it's another layer of complex trauma that compromises the individual and collective well-being of Black communities."
She explains that, among other things, the ability to grieve is often challenged by stigmatization surrounding assumptions about the way in which the deceased lived and died. Survivors may also feel that there is a lack of justice, depending on their experience with the criminal justice system and whether or not the murder is solved.
"Black survivors of homicide victims don't simply appraise the homicide as a stressor, they racially appraise it," says Sharpe. "They look at a clinician, a physician and other service providers and wonder, 'Are you going to further stigmatize me? Are you going to understand my experience?'"
Arjumand Siddiqi, an associate professor at U of T's Dalla Lana School of Public Health, studies the relationship between societal conditions and health inequities and is part of The CRIB's global community research network.
"Dr. Sharpe combines brilliance and compassion to develop insights on the important issues of justice," Siddiqi says. "Since I mainly approach these issues from a policy perspective, the work of The CRIB will give me more of a community-level lens."
Sharpe says The CRIB's interdisciplinary global network, working in tandem with community members, will elevate work in this area to new levels.
"The CRIB provides U of T with a wonderful opportunity to be the first to build a legacy of research for and with Black survivors of homicide victims throughout our global communities," she says.
---
Related news: