'Show up for people': Associate Professor Carmen Logie on what's fueling xenophobia amid the coronavirus outbreak
Categories: Carmen Logie, Faculty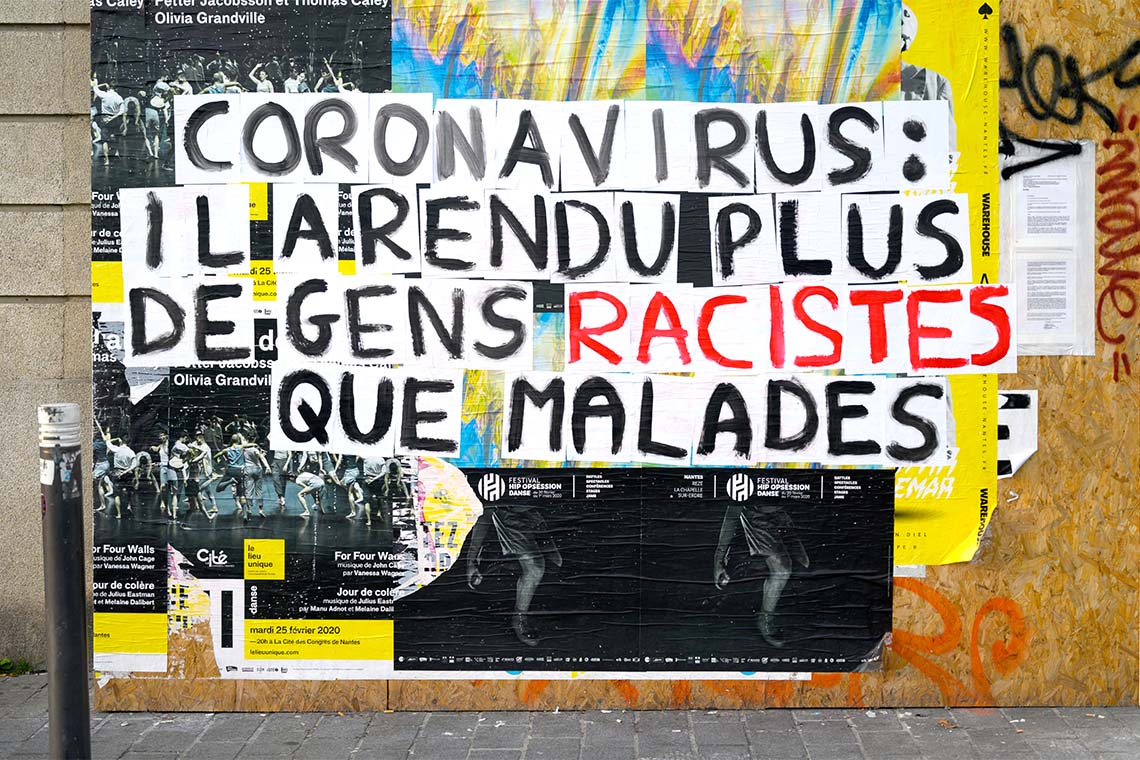 The risk of catching the novel coronavirus (COVID-19) in Canada many other countries remains low, but that hasn't stopped fear from spreading – and xenophobia along with it.
Anti-Asian – and, often, anti-Chinese – sentiment is flaring up around the world in response to the outbreak. In Japan, the hashtag #ChineseDon'tComeToJapan was recently trending on Twitter. Meanwhile, in France, a newspaper printed the headline "Yellow Alert."
Closer to home, a Chinese restaurant in Markham, Ont. reportedly lost business and received prank calls after a social media video and an entertainment website linked it to the virus.
Carmen Logie, an associate professor in the University of Toronto's Factor-Inwentash Faculty of Social Work, has seen negative stereotypes surface in response to illnesses before. A Canada Research Chair in Global Health Equity and Social Justice with Marginalized Populations, Logie has studied the impact of stigma in relation to illnesses such as the HIV/AIDS crisis.
She spoke to U of T News about the drivers of stigma and xenophobia connected with the coronavirus and other illnesses, and what can be done to counter the flood of misinformation and negative stereotypes.
(photo by Estelle Ruiz/NurPhoto via Getty Images)
---
Related news: