Celebrating Black History and Liberation
Categories:
Faculty
A message from Dean Charmaine Williams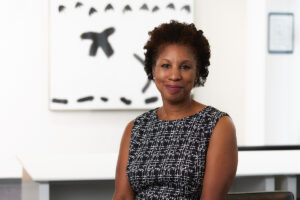 Officially established in 1995, Black History Month recognizes the contributions that Black Canadians have made to society. In the field of social work — given our objectives to recognize, challenge and eradicate systems of oppression (including those in which we have played key roles) — I think it is fitting to ensure that we also focus on stories of Black liberation and social transformation. This is why I like the idea of calling this month Black History and Liberation Month.  
A wonderful example of a Black leader whose work has transformed the field of social work and beyond is Professor Emeritus Donald Meeks, who passed away on January 17 at the age of 92. The loss of this internationally renowned educator, addictions expert and leader in human rights and race relations prompted outreach from many in the social work field who told me of the profound impact that he had on their personal and professional trajectories.  
Within our field, we can also look to the work of contemporary Canadian social workers such as Senator Wanda Thomas Bernard, a highly regarded social worker, educator, researcher, community activist and advocate of social change who has influenced government legislation, agency- and community-based practice, health equity frameworks and engagement in the political process. More recently, she helped push for the recognition of Emancipation Day in Canada. 
Delores Mullings, Professor and Vice-Provost (Equity, Diversity and Inclusion) at Memorial University, is another Black social worker, educator and researcher who is transforming the future for Black Canadians. Her landmark book, Africentric Social Work, which she co-edited with Jennifer Clark, Wanda Thomas Bernard, David Este and Sulaimon Giwa, centers the interests and further liberation of Black communities in Canada.
We are excited to be welcoming Professor Mullings to the Factor-Inwentash Faculty of Social Work for a hybrid event on March 9 at 6:00pm EST during Social Work Week and Black Mental Health Week. Stay tuned for more details.
Reflecting on stories of liberation and transformation gives me hope that we are working toward a future in which we will overturn systems of anti-Black racism. As a profession with a foundation in goals of social justice, social workers can be leaders and collaborators in promoting change that will create a more empowering and sustainable future for all.  
Charmaine Williams
Dean & Professor
Factor-Inwentash Faculty of Social Work
University of Toronto
---
Q & A: Jheanelle Anderson (MSW 2020) on realizing structural changes and forming community at the intersection of Blackness and disability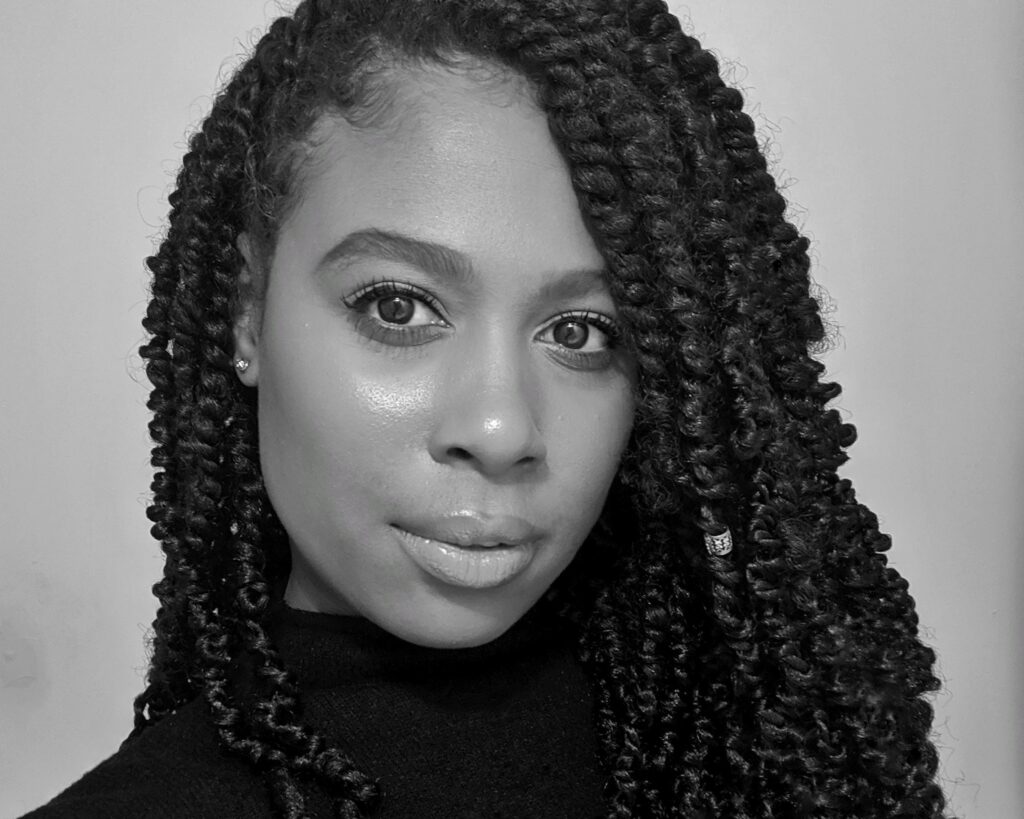 Jheanelle Anderson (MSW 2020) is making a difference in the lives of individuals on a micro and macro level, as an accessibility advisor, as a researcher and project coordinator with with The Centre for Research and Innovation for Black Survivors of Homicide Violence (The CRIB), and as an advocate for Black people with disabilities.
We asked Anderson about her recent projects, what inspired her to pursue social work and the role models who influence her work.   
> Click here to read the full Q&A
---
Upcoming events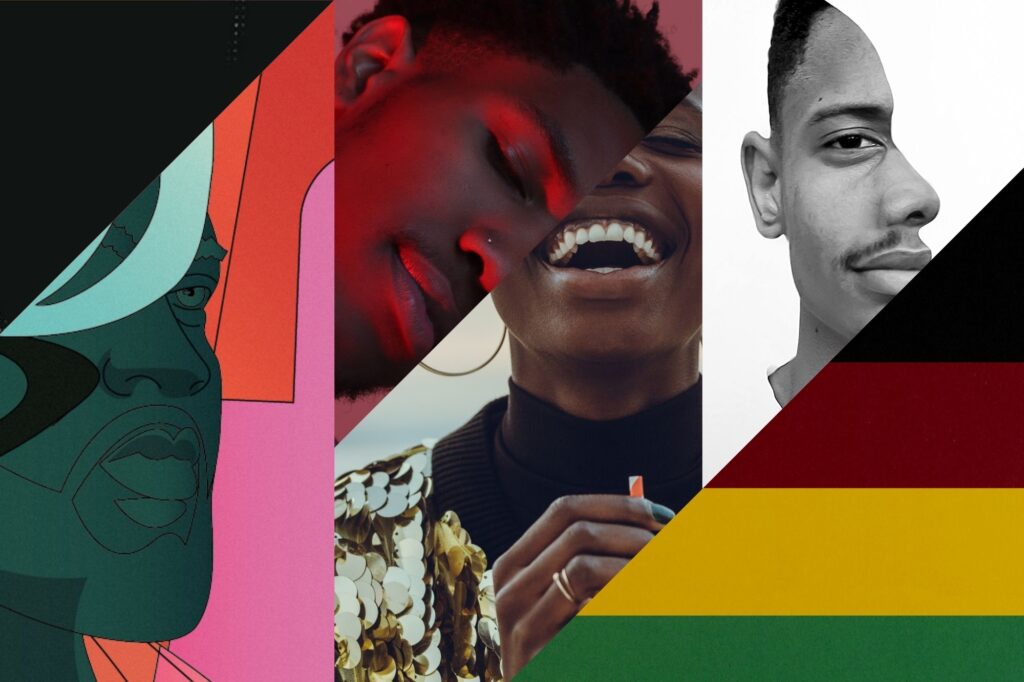 "Unsettling the Great White North" is a collaborative two-day symposium, being held February 2-3, jointly hosted by the University of Toronto and York University. It builds on the recent publication of the co-edited volume, Unsettling the Great White North: Black Canadian History (University of Toronto Press, 2022). Invited scholars from across both Canadian and American universities will present on themes highlighted in the collection to engage symposium participants and audiences in the latest debates, research and theories informing Black Canadian history/studies.
This year's Black History Month Symposium takes place on Feb. 6, exploring the topic "What Has Changed: The Role of Attitudinal Barriers to Advancing Black Inclusion." The panel will discuss barriers that impact efforts to address systemic anti-Black racism in post-secondary environments. FIFSW Dean & Professor Charmaine Williams will provide opening remarks with Njoki Wane, Professor & Chair, Department of Social Justice Education at OISE.
On Feb. 9, the Dalla Lana School of Public Health presents a panel of Black-identifying professionals who will discuss how their intersecting identities inspire excellence in their respective fields. The panelists include former MP Celina Caesar-Chavannes, 2022 Grey Cup champion Hénoc Muamba and more.
The Anti-Racism & Cultural Diversity Office invites Black-identifying members of the U of T community to its next Restore Session, "Rest as Resistance," on Feb. 10. Attendees will be guided through practices of rest and community care.
The Equity, Diversity & Inclusion Office of U of T Scarborough hosts a workshop on the "Legacy & Excellence of Black Muslim Communities" on Feb. 13. The workshop will be facilitated by Fosia Duale Virtue from the National Council of Canadian Muslims.
The second annual Hip Hop Family Skate Day takes place on Feb. 17. Enjoy a routine by professional figure skating pair Chloe Panetta and Kieran Thrasher, then take to the ice accompanied by music curated by DJ Mel Boogie.
Black Ice, the winner of TIFF's 2022 People's Choice Documentary Award, will be screened on Feb. 22 at an event hosted by the Faculty of Kinesiology & Physical Education, Innis College and the Cinema Studies Institute. The screening will be followed by a Q&A and panel discussion with the filmmaker and U of T's Janelle Joseph and Simon Darnell.
U of T's annual Black History Month luncheon will take place on Feb. 24, featuring keynote speaker Cameron Bailey, CEO of the Toronto International Film Festival. All are welcome to enjoy a chance to taste a delicious lunch, network and celebrate Black excellence.
Hart House hosts a poet laureate cypher on Feb. 28, with three poets representing central, eastern and western Canada. The event, hosted by CBC's Angeline Tetteh Wayoe, will feature poets Titilope Sonuga, Randell Adjei and Rebecca Thomas.
---
Celebrate, Learn and Reflect
> Click here to view the Ontario Association of Social Workers's list of reading material, courses and webinars. 
---
Past stories on the groundbreaking work of FIFSW's Black faculty, students and alumni