Keith Adamson appointed Deputy Director at the University of Toronto's Centre for Teaching Support & Innovation (CTSI)
Categories: Awards & Recognition, Faculty, Keith Adamson, Leadership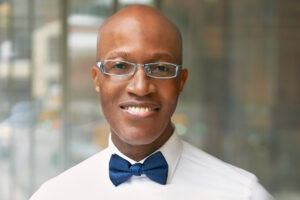 Keith Adamson, Assistant Professor, Teaching Stream at the Factor-Inwentash Faculty of Social Work, has been appointed a Deputy Director at the University of Toronto's Centre for Teaching Support & Innovation (CTSI). He joins Andrea Williams, Associate Professor, Teaching Stream, and Director of the Writing & Rhetoric program, Innis College, who was also appointed to this position.
Together, they will work to help CTIS better support the diverse needs of the teaching staff and teaching assistants across U of T. They will also provide guidance as CTSI continues its work to create accessible and inclusive learning environments and transformative educational experiences for U of T students.
Adamson is ideally suited for the position. This past year he was recognized with an Early Career Teaching Award from U of T for his innovative work to collaborate with community members on course development and delivery. His course "Social Work and Disability Practice" included clients and families with lived experience as co-instructors.
"I wanted to create a course that honoured the voices of clients and families within the system and prepare future social workers to be sensitive to client and family needs and disability issues, and advocate for clients," he told U of T News last spring.
Adamson joined the Factor-Inwentash Faculty of Social Work in August 2017 and has more than 20 years of progressive senior management experience in clinical, management and professional practice leadership roles in healthcare settings. His research examines innovative pedagogical approaches to interprofessional education and practice as well as new roles for social work within a changing healthcare system. As described above, his work includes an exploration of how compassionate care and empathy can be enhanced in social work education through collaboration with service users, clients and their families.
Congratulations to Professor Adamson on this new appointment!
---
Related: