Meet MSW grad Krysta Cooke: "I saw what could happen when you showed kids the power of their own potential"
Categories:
Students
If Krysta Cooke could put her brother's name on the Master of Social Work degree she will receive from the University of Toronto on June 23, she would. "I went back to school because of what happened to him," she says, referring to when he was shot and killed at work during a robbery in 2018. "His death was the final push for me to try to understand how we can prevent violence like this in our communities."
When the tragedy struck her family, Cooke was an undergraduate social work student at York University already interested in issues around youth involved in public systems. Through her studies and volunteer work, she'd come to believe in the power of early intervention in schools and grassroots organizations to improve outcomes for young people from marginalized populations.
It was during a volunteer stint as a mentor with a community organization that Cooke decided to pursue a new career working with youth. "I was paired with a little girl, and during our time together I noticed her growing more confident and interested in what she could do with her life," she says. "I saw what could happen when you showed kids the power of their own potential."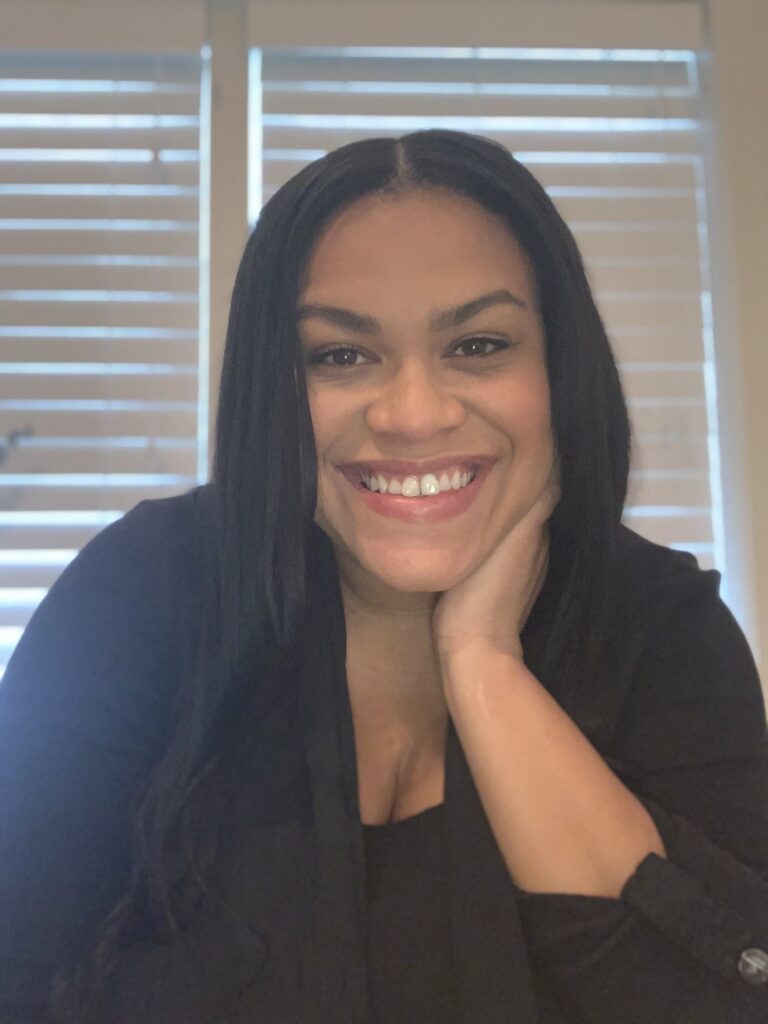 But her brother's shooting made her question how public systems and social service agencies were failing to reach youth who get involved in situations that have lasting consequences. "How do we miss them?" she asks. "How are we still letting some kids fall through the cracks?" Determined to play a role in finding the answers, she enrolled at the Factor-Inwentash Faculty of Social Work in 2020.
Cooke says she was surprised to find that remote learning didn't prevent her from building strong connections with her classmates and professors. She was especially engaged by a course taught by Izumi Sakamoto on promoting empowerment among marginalized groups. "The class came together so well to unpack very heavy subjects. It was a transformative experience and clarified the direction I wanted to take in social work."
For her practicum, she worked at the newly formed Youth Wellness Lab, a collaborative hub based at the faculty where young people are partners and leaders in research focused on the well-being of youth. "I was excited to work at the lab because it's like a start-up," says Cooke. "Everyone is committed to diving in and making things happen."
When her practicum ended, co-directors Stephanie Begun and Bryn King, both assistant professors of social work, hired Cooke as the lab's project coordinator. She collaborates with the Youth Advisory Committee to get their ideas and opinions on social media, while also helping to promote broader access to the lab's research. "By creating easily digestible digital content for social media, we can reach more practitioners working with youth at the frontlines."
It's all part of her commitment to creating something positive out of her brother's death. "We rarely follow up on the good things that people do after having their lives changed in the most violent way," says Cooke. She hopes to do a PhD at the faculty that explores how education can foster resilience – and decrease violence – in youth.
"I want to contribute to the body of knowledge that informs better policy and programs for young people at the margins, so that there are fewer kids who find themselves in impossible situations. Kids who might have had amazing potential, but got lost. That's why I do this work."
By Megan Easton
---
Related: