Carmen Logie receives a CAHR-CANFAR Excellence in Research Award from the Canadian Association for HIV Research
Categories: Awards & Recognition, Carmen Logie, Faculty, Research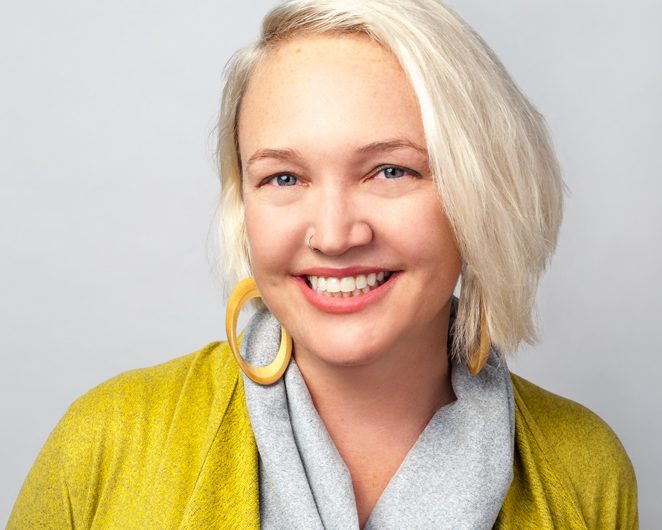 Professor Carmen Logie received national recognition last week at the 32nd Canadian Conference on HIV/AIDS Research (CAHR 2023), which took place in Quebec City, April 27 to 30. Logie was presented with the CAHR-CANFAR Excellence in Research Award in the social sciences category.
The CAHR-CANFAR Excellence in Research Awards highlight and celebrate the contributions of Canadian researchers in HIV/AIDS research in Canada and internationally.
Logie is the Canada Research Chair in Global Health Equity and Social Justice with Marginalized Populations. A leader in HIV research, she has been shining a much-needed light on understudied populations, building an understanding of the complex intersecting systems that increase HIV vulnerabilities, and working with communities to develop novel interventions for prevention and care.
In addition to her position as Professor at FIFSW, Logie is an Adjunct Scientist at Women's College Research Institute, an Adjunct Professor at the United Nations University Institute for Water, Environment & Health, and a Research Scientist at the Centre for Gender & Sexual Health Equity.
She directs the CFI 'Stigma & Sexual Health Interventions to Nurture Empowerment' (SSHINE) Lab, collaborates with the World Health Organization (WHO) and was a guideline development member for the WHO Consolidated Guidelines on Self-care Interventions for Health: Sexual and Reproductive Health & Rights, including the Classification of self-care interventions for health: a shared language to describe the uses of self-care interventions.
Dr. Logie has published more than 250 articles, cited more than 10,000 times; you can learn more about her publications here and here. She is Deputy Editor at the Journal of the International AIDS Society and on the Editorial Boards for Social Science & Medicine Mental Health and PLOS Global Health. Her latest book Working with Excluded Populations in HIV: Hard to Reach or Out of Sight? was published in 2021 as part of the Social Aspects of HIV Series. In 2020, Dr. Logie launched the 'Everybody Hates Me: Let's Talk About Stigma' podcast featuring stigma experts from across the world.
Learn more about Professor Logie and her work: