#UofTGrad22: Vivian Leung's research on immigration and anti-Asian racism is supporting families and social work practitioners  
Categories: Programs + Teaching, Research, Students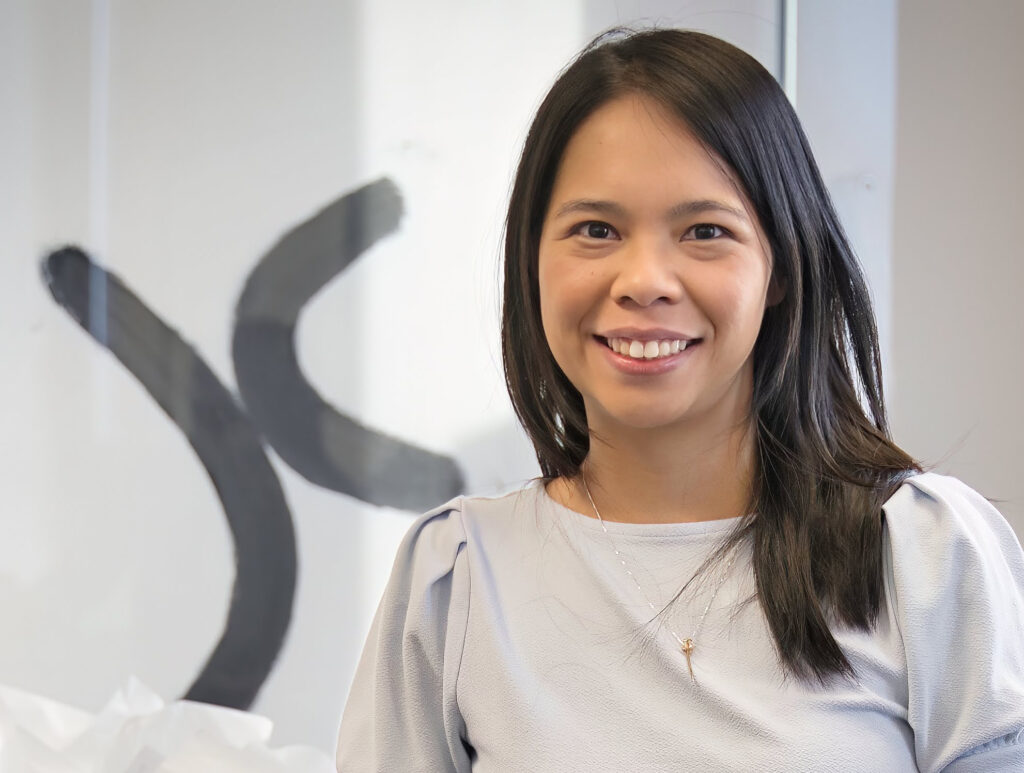 Vivian Leung is a researcher at heart, and the PhD program at U of T's Factor-Inwentash Faculty of Social Work allowed her to hone her skills while generating new knowledge on the effects of anti-Asian racism, a subject that's received little attention until recently.   
Leung, who was a researcher in Hong Kong before immigrating to Canada, considered universities all over the globe for her doctoral studies, but says she's glad she chose U of T. "I was taught by world-class scholars. The professors have connections not just within the faculty and university, but across Canada and internationally. I got to learn from a lot of leading researchers." 
Beyond the university, the city of Toronto proved to be a rich source for her inquiries on immigration, families and racism. "Toronto has really good infrastructure in terms of settlement organizations and agencies serving diverse populations," she says. "It allows you to study many different immigration experiences." 
Before starting her PhD, Leung worked on a large-scale research project in Hong Kong that explored parenting experiences over five generations. "Analyzing hundreds of interviews sparked my interest in exploring a related subject in my PhD," she says.  
Her PhD dissertation investigated how Chinese immigrant parents in Canada and the U.S. teach their children about Chinese cultural values and knowledge, and how they promote a sense of pride in their ethnic origins. "In practice, this can involve things like speaking Chinese to children, teaching them about their history or talking to them about successful Chinese Canadians," says Leung.  
Taken together, these efforts are called 'cultural socialization,' and there have been few studies on the phenomenon in the Asian population. Leung's research was particularly focused on the influence of parents' social networks and experiences of racism. She found that the amount of support parents have in their ethnic communities has a significant impact on cultural socialization. "The more connected parents were to resources, both online and offline, in the Chinese community, the more they had the opportunity to share their cultural messages," she says.  
When it came to the role of racism, Leung's research showed that parents who are exposed to subtle forms of discrimination, often called microaggressions, are less likely to socialize their children to Chinese culture. "In these cases, parents tend to internalize the racism and avoid sharing their culture with their kids," she says. "I heard a lot of stories about Chinese parents who decided to cope with microaggressions by working harder to prove that they're valuable members of the Canadian society." 
Chinese parents who experienced overt forms of racism, such as getting fired or harassed by police because of their ethnicity, were different. Leung's research demonstrated that they were more likely to pass on their cultural traditions. "Those more obvious incidents cause parents to reflect on racial oppression and what it means to them and their children, instead of internalizing it," she says.  
In her new job as a researcher with the Toronto Catholic District School Board, Leung is using many of the methodologies she applied during her PhD program while also delving into the subject of racism – and other equity and identity issues – in schools. She's still connected to the Faculty through her work on an anti-Asian racism study led by Professor Lin Fang. This multi-phase research began by documenting Asian youth's thoughts on, and personal experiences of, anti-Asian racism. In the current phase, the researchers are conducting focus groups with Asian parents to understand how they talk about racism with their children. 
"It's not very common for Chinese parents to speak up about racism," says Leung, pointing to the feedback from youth who reported that their parents are uncomfortable with the topic, leading to an avoidance of it at home. In the final phase of the project, the researchers will publicly share what they've learned from youth and parents through social media, school workshops and parent support groups.  
"A lot of Chinese people have suffered from anti-Asian racism, especially since the pandemic began," says Leung. "I just want their collective voices to be heard. We want to start a larger conversation and use the research to support families and social work practitioners in the future." 
 By Megan Easton
---
Read more about FIFSW's PhD students & graduates