FIFSW welcomes a new Associate Dean, Academic and PhD Director to its academic leadership team 
Categories: Eunjung Lee, Faculty, Rupaleem Bhuyan

The 2022-2023 academic year marks the appointment of two new members to FIFSW's academic leadership team: Eunjung Lee and Rupaleem Bhuyan. 
Professor Eunjung Lee
Associate Dean, Academic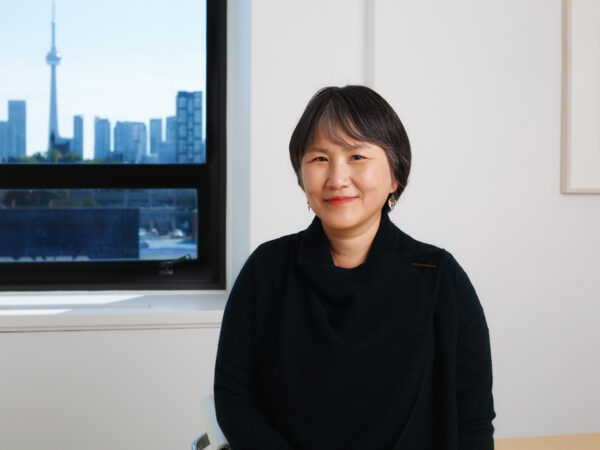 Professor Eunjung Lee is the Faculty's new Associate Dean, Academic, a role that provides strategic leadership in support of the academic goals and objectives of FIFSW's Master of Social Work and PhD programs. Lee replaces Associate Professor David Burnes, who supported the Faculty in this position from 2019 until July 1, 2022. 
Lee joined FIFSW in 2007 and has over 25 years clinical social work practice in various mental health fields serving marginalized populations experiencing trauma and violence.  
A psychotherapy-process researcher focusing on cross-cultural clinical practice in community mental health, Lee's research examines everyday interactions in clinical practice and simulation-based learning in social work education. Analyzing social policy and media studies, her research also explores how policy and its underlying politics informs the dominant discourses that impact immigrants and refugees in a global neoliberal era as well as Canadian multiculturalism and welfare state. In 2021, Lee co-edited The Routledge International Handbook of Race, Culture and Mental Health, which provides a thorough examination of the intricate relationships race, ethnicity and culture in mental health. 
What are you looking forward to focusing on in your new role?

FIFSW has been celebrating the increased diversity of its students, faculty, and staff. We have also been promoting competencies for the future of the social work profession. While making a big transition to being back in-person and continuing to address uncertainties of COVID-19, it is critical to not lose sight of ongoing and proactive efforts to embody principles of Diversity, Equity and Inclusion and to foster social work competencies across all areas of activities at FIFSW.   
What do you hope to achieve in the year ahead?

During COVID, we learned new ways to communicate, get connected and deliver education. We also learned about the benefits, limitations, and impacts that these new approaches have had on student learning. The upcoming academic year will not be going back to the "before-COVID era"; it will be another big transition that requires building on student and faculty experiences and integrating a range of students' expectations around learning pathways into our curricular and co-curricular activities. Our faculty will closely plan, monitor, and refine both explicit and implicit curricula to meet students' emerging learning needs as well as teaching and working environments for faculties and staff. 
What advice do you have for new FIFSW students?

Embrace yourselves to be transformed by various experiences at FIFSW and dream of what kind of social worker you want to be. This transformation cannot occur without your peers, instructors, and support staff. The Global Agenda for Social Work for 2020-2030 is ´Co-building Inclusive Social Transformation´— I hope you are able to connect with others at FIFSW to help achieve this. 
Associate Professor Rupaleem Bhuyan
Director, PhD Program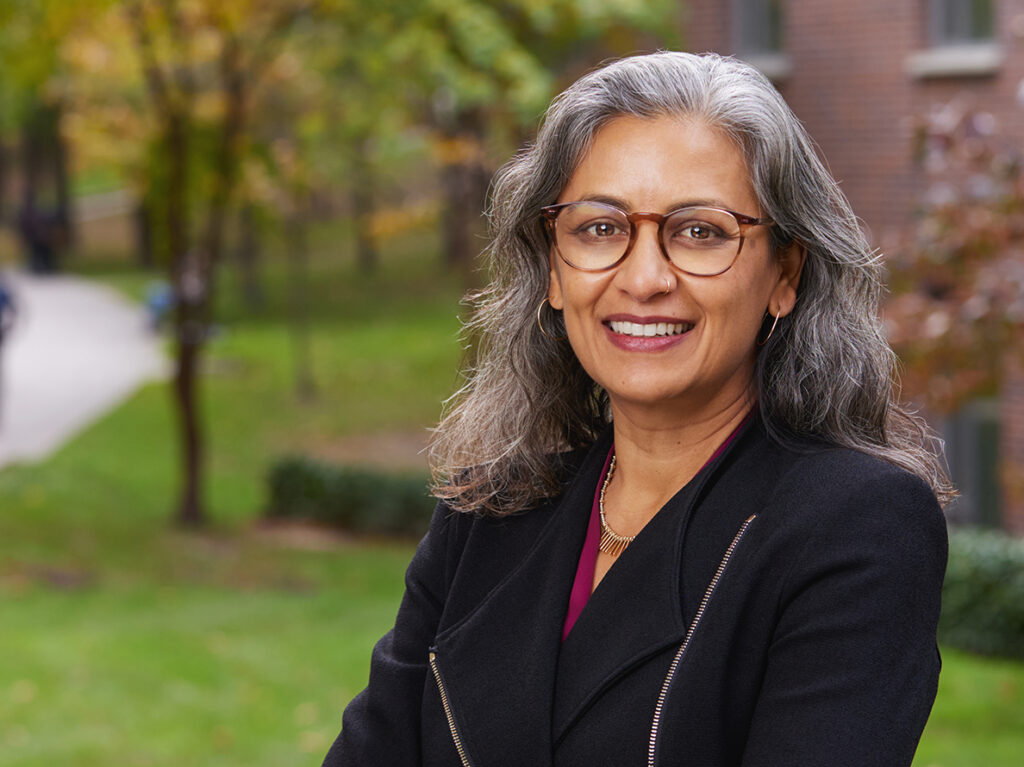 Associate Professor Rupaleem Bhuyan is the new Director of the Faculty's PhD Program, filling a role that Associate Professor Lin Fang oversaw for 7 years. 
Bhuyan joined the Factor-Inwentash Faculty of Social Work in 2008 as an Assistant Professor. She is also an Associate Professor and an affiliate of the Women and Gender Studies Institute and a Fellow with the Centre for Critical Qualitative Research at the University of Toronto. 
Bhuyan, who grew up in the United States with parents of Assamese heritage, entered social work with a long-standing interest in anti-gender-based violence and immigrant rights community organizing. Her research addresses how colonial legacies that shape borders, migration, and social work practice impact immigrants who have a precarious legal status. Using feminist, participatory, and interpretive research methods, Bhuyan aims to generate knowledge with communities who are directly impacted by intersecting forms on oppression, to advance human rights and dignity for all. She is currently co-leading the project, Bordering Practices: Systemic Racism, Child Welfare & Immigration, a collaborative research project funded by the Social Sciences and Humanities Research Council of Canada. Click here to view videos from Silos and Silences, a recent forum presented by Bordering Practices, held March 4, 2022.
What are you looking forward to in your new role?

It truly is delightful to welcome students back to campus this fall, after a long spell of remote working and learning during the COVID-19 pandemic. Although uncertainties surrounding COVID-19 and related pandemics remain, I look forward to reconnecting with students, staff and faculty towards rebuilding our connections as a learning community.  
What do you hope to achieve in the year ahead?

I hope that through holding space for dialogue and growth we can enrich our individual and collective capacities to address systemic and intersecting inequities in order to foster social change that improves the lives of people and the environments in which we live. This includes collectively revisiting social work values and sources of knowledge that inform social work education, practice, and research with renewed commitments to anti-racist, decolonizing, and affirming practices.  
What advice do you have for new FIFSW students?

As with any learning journey, I hope for all new and returning students to tap into their "beginner's mind" and to sustain this curiosity throughout the term by practicing self and collective care skills. 
---
Lee and Bhuyan join FIFSW's dedicated academic leadership team, which includes Interim Dean & Professor Charmaine Williams, MSW Program Director, Associate Professor Micheal Shier, Associate Dean, Research, Professor David Brennan, and Assistant Dean, Field Education Eileen McKee.