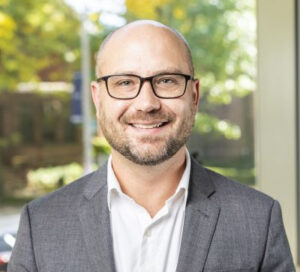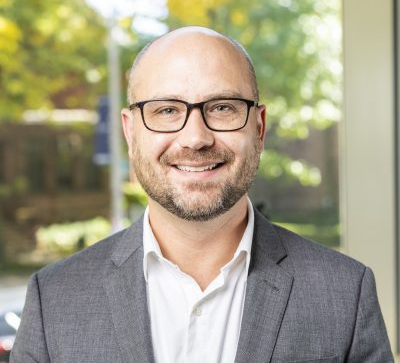 Micheal L. Shier
Associate Professor
MSW Program Director
Ph.D., Social Welfare, University of Pennsylvania
Phone Number:
(416) 946-8607
Research Interests:
Nonprofit organizations and the voluntary sector
Social innovation and social entrepreneurship
Social financing strategies
Partnerships
Social enterprise
Biography:
Micheal Shier is Associate Professor and the Field of Study Coordinator for Human Services Management and Leadership; joining the Factor-Inwentash Faculty of Social Work in 2014. He has been honored to be the recipient of several awards, including the Ministry of Research and Innovation, Government of Ontario, Early Researcher Award (2017-2022).
His research focuses on the mechanisms and conditions that support social innovation and social entrepreneurship within the nonprofit and voluntary sector. He specifically seeks to understand, through SSHRC funded grants, the conditions that support the development and implementation of socially innovative efforts. He poses questions on: What is the extent, the quality, level of interconnectivity, and interpersonal dynamics in the partnerships that foster and deliver social innovation? And what are the internal and external organizational dynamics, e.g. leadership qualities, organizational culture, programming characteristics, and interpersonal dynamics, that are particularly important in supporting an orientation toward engagement in socially innovative efforts and social entrepreneurship within the human services? He also works extensively with nonprofit human service organizations to develop and implement models of evaluation that support the identification and implementation of social innovation efforts. This foundational work has the potential to ultimately help optimize service delivery and improve social outcomes for vulnerable social groups, along with support local social welfare and community economic development, and to enhance the capacity of nonprofit leadership within our community.
Social Innovation and Social Work YouTube Channel
Knowledge mobilization efforts related to Professor Shier's research on social innovation. This channel includes creative student videos on thinking innovatively and entrepreneurially about emerging and persistent social issues in the field.
Certificate in Human Services Management and Leadership  
Certificate program created and coordinated by Dr. Shier that supports management and leadership training for social work and allied human service practitioners in the field. The program is offered in partnership between the Factor-Inwentash Faculty of Social Work and the School of Continuing Studies at the University of Toronto.