Transgender Awareness Week & Trans Day of Remembrance and Resilience
Categories: Faculty, Students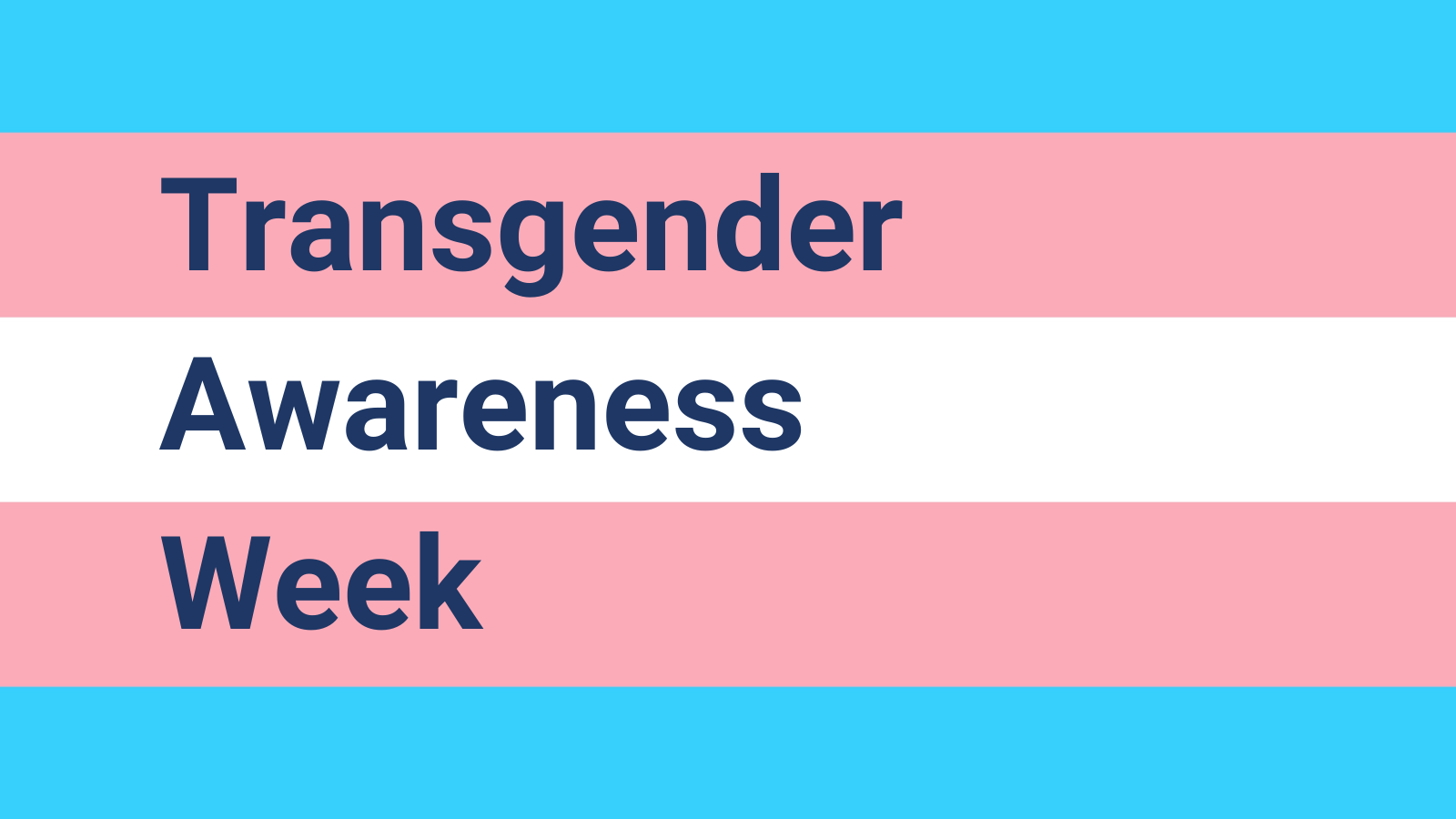 Transgender Awareness Week was established to increase awareness, visibility and knowledge of trans people and the harm faced by members of trans communities. It is also an opportunity to celebrate the lives of trans and nonbinary people and the contributions they have made and continue to make. This year, Transgender Awareness Week takes place from November 13 to 17.  
November 20 is Trans Day of Remembrance and Resilience. Observed annually and internationally, Trans Day of Remembrance  honours the memory of the trans people who have lost their lives as a result of transphobic violence.  
Given the alarming rise of anti-trans and anti-2SLGBTQ+ activities across the country, threats of violence against those teaching in women and gender studies, celebrating Transgender Awareness Week and recognizing Trans Day of Remembrance is more important than ever. FIFSW stands firmly in solidarity with the communities that are affected by these disturbing trends and condemns all forms of hate, discrimination, and violence that are used as tools of oppression. 
U of T EVENTS
Sexual Gender and Diversity Office (SGDO)
From workshops on navigating the workplace as Trans, Nonbinary, and Gender Diverse People to affirming, community-building activities (such as Trans-Affirming Knitting & Crocheting), there are a number of events taking place at U of T in recognition of Transgender Awareness Week for students, faculty and staff.  
Visit the University's Sexual Gender and Diversity Office to learn more about events organized for members of the U of T community.  
In conversation with Samra Habib
November 14 
3:30 to 5:30pm 
Leigha Lee Browne Theatre, University of Toronto, Scarborough
Registration is at capacity. Visit the registration page for contact information to learn if space is available.
Samra Habib (they/them) is a writer, photographer, and activist. Their bestselling memoir We Have Always Been Here is an exploration of faith, art, love, and queer sexuality, a journey that takes them to the far reaches of the globe to uncover a truth that was within them all along. It's a triumphant memoir of forgiveness and family, both chosen and not, and a rallying cry for anyone who has ever felt out of place and a testament to the power of fearlessly inhabiting one's truest self. 
Exhibition: Mnemonic silences, disappearing acts
Presented by U of T's Art Museum
Location: Jackman Humanities Institute, 170 St. George Street, 10th Floor.
Guided Tour: November 14, Noon to 1:00; Conversation and lunch: 1:30 to 2:30.
Register for the guided tour of the exhibition.
The exhibition, Mnemonic silences, disappearing acts is open during regular business hours, Monday to Friday, 9am to 4pm. Please call 416-978-7415 ahead of your visit to make sure that all works are accessible. Since the JHI is a working space, some rooms may be in use. For more information, visit JHI's website. 
Responding to the Jackman Humanities Institute's 2023–24 research theme, Absence, this exhibition interrogates the gaps that puncture the queer and trans archive, making visible their political nature and proposing strategies for a future of queer and trans history-making that refuses the lens of the oppressor. Through fiction-making, critical imagining, and revisionism, the artists in Mnemonic silences, disappearing acts gesture at and supplement histories of queer and trans people that are insufficient, compromised, colonial, or simply absent. 
On Tuesday, November 14, exhibition curator Dallas Fellini, who is currently pursuing a Master of Visual Studies in Curatorial Studies at the Daniels Faculty, will provide a guided tour of the show. Following the tour, attendees will be invited to walk over to the Daniels Building at 1 Spadina Crescent, where curator Fellini and artist King will lead a discussion about their work and its role in trans memory-keeping and resistance. 
Have an event you'd like to share? Reach out to Dale Duncan at dale.duncan@utoronto.ca 
---
FIFSW RESEARCH
INQYR — International Partnership for Queer Youth Resilience 
The International Partnership for Queer Youth Resilience (INQYR) is a SSHRC-funded partnership working to address the needs of gender and sexual minority youth (GSMY) and their use of information and communication technologies within diverse global contexts — while also training the next generation of scholars and practitioners working with LGBTQ+ youth. 
Led by Professor Shelley Craig, the Partnership brings together over 50 academic and community partners from Canada, the US, Latin America, and the UK and supports a growing need for collaborative international approaches to GSMY wellbeing. 
INQYR's active research projects include two that are currently recruiting study participants: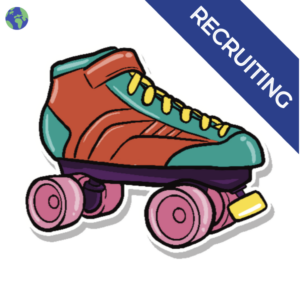 Reimagining Roller Derby, led by PhD student Kaitrin Doll (they/them), who is also INQYR's Canadian Regional Network Co-Chair, is exploring the experiences of sexual and/or gender diverse athletes who play on roller derby teams.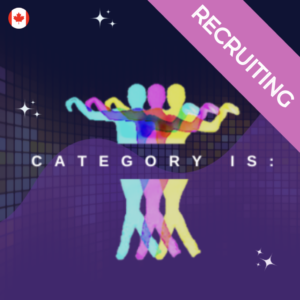 Category Is:, led by Associate Professor Keith Adamson and Gerard Dee, is examining how 2sLGBTQ+ Black young adults in the Kiki-Ballroom scene of Montreal and Toronto are challenges and impacted by racism in both physical and virtual worlds and how the Kiki-Ballroom scene supports them.  
Visit INQYR's website to learn more about these projects, how you might be able to contribute to the study as a participant — and more.
Check out INQYR's online research hub!
INQYR's online research hub offers a searchable database of INQYR publications on topics such as affirmative practice, resilience or identity development, with accessible summaries and links. Examples include articles on: 
Safe and affirming abortion care
Youth Wellness Lab youth researchers, mentored by Associate Professor Stephanie Begun (Youth Wellness Lab Co-Director, and Director, Social Work Research, Contraception and Abortion Research Team, CART-GRAC), have been working hard since Spring 2023 to conduct research and develop tools for making abortion care more accessible and destigmatized for equity-deserving groups across Canada. Through focus groups and individual interviews conducted during Summer and Fall 2023, this research is showing an urgent need for developing further resources and supports specifically for trans and non-binary people seeking abortion information and care. This research is funded by Health Canada. Stay tuned for more updates as this team continues to develop and share resources that can be used by abortion patients, healthcare providers, and social workers! 
The team working with Dr. Stephanie Begun on this project includes Cam Bautista (Youth Research Coordinator), Dr. Preetika Sharma (Research Associate), and Youth Researchers: Sarmitha Sivakumaran, Gaja Ananthathurai, Ayla Arhinson, Hajar Seiyad, and Temulun Bagen.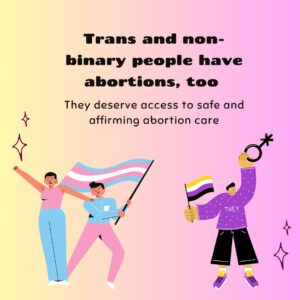 Image credit: Cam Bautista 
Trans Women of Colour Video Series
Created in 2019, the Trans Women of Colour Video Series was developed as part of a program of research by the Canada Foundation for Innovation (CFI) Stigma & Sexual Health Interventions to Nurture Empowerment (SSHINE) Lab, led by Professor Carmen Logie.  
The videos also support the goals of TEACHH (Transgender Education for Affirmative and Competent HIV and Healthcare) — a CIHR and CTN funded research project that aims to remove healthcare barriers to engaging Transgender women in HIV prevention and care.  
Produced by Logie with Ashley Lacombe-Duncan (MSW 2010, PhD 2018) and Yasmeen Persad, the Trans Women of Colour Video series gives viewers the opportunity to learn from trans women of colour about their experiences as newcomers to Toronto and their experiences with selflove, health care access, and stigma, mental health, and resilience. 
Access to Justice for Trans People
In 2022, the Canadian Bar Association published the report Access to Justice for Trans People [PDF], which identifies barriers and challenges for trans people in accessing justice and makes recommendations for improvements.  
Professor David Brennan, contributed to the report as a member of the research team. Brennan is the founder and director of the CRUISElab, an interdisciplinary, community-based social work research lab dedicated to addressing the sexual, mental, physical, and emotional health of gay, bisexual, two-spirit, cis- and trans-gender men who have sex with other men (GB2M). He also co-authored the summary report Legal Problems Facing ing Trans People in Ontario, published in 2018 [PDF]. 
The VOICES Project
In 2021, Professors Peter A. Newman and Notisha Massaquoi in partnership with Toronto Public Health and several community-based agencies launched a study aimed at gaining a deeper understanding of the pandemic experience of racialized sexual and gender minorities — and the complex factors associated with vaccination decision-making in this group.
There's ample evidence showing that the pandemic has amplified existing health, economic and social inequities, resulting in COVID-19's disproportionate effects on racialized groups in Toronto and globally. The same is true for LGBTQ+ communities. Newman and Massaquoi's VOICES (Vaccine Outreach Integrating Community Engagement and Science) project, funded by the Canadian Institutes of Health Research, is examining individuals in the Greater Toronto Area who hold both identities.
LGBTQ+ inclusion in Asia
With support from a Social Sciences and Humanities Research Council (SSHRC) Partnership Grant, Professor Peter Newman is leading a project addressing crucial research and knowledge gaps in LGBTIQ inclusion in Asia. The multidisciplinary partnership includes 5 core research teams and 26 community partners in Bangladesh, Hong Kong, India, Thailand, and Taiwan, as well as the Asia Pacific Forum and United Nations Development Programme (UNDP).
Neoliberalism, Control of Trans and Gender Diverse Bodies and Social Work
A recent 2023 paper led by PhD student Kaitrin Doll examines how neoliberal ideology infiltrates mental health care systems and impacts social workers' ability to support trans and gender diverse people to access gender-affirming healthcare.
"Neoliberal ideology operationalized through bio-medical models infiltrates mental health care systems and results in constraints on social work practice, both in how social workers can adhere to professional ethics and values and in the ways they can support trans and gender diverse people to access gender-affirming healthcare," write the study's authors in their conclusion. "This paper contributes to critical scholarship on social work with trans and gender diverse populations and calls for social workers to return to the foundational ethics and values of the profession and resist bio-medical approaches to mental healthcare that enforce transnormativity and pathologize gender diversity at the expense of the lived experiences of trans and gender diverse people."
Article: Doll, K., Brown, C., Johnstone, M., & Ross., N. (2023) Policing the gender diverse body: The implications of neoliberalism on trans and gender diverse health in Nova Scotia. Journal of Evidence Based Social Work.
Do you have a FIFSW research project you'd like to share? Reach out to Dale Duncan at dale.duncan@utoronto.ca 
---
Resources from the U of T community
More than pronouns: A dialogue on Trans-inclusion in the workplace
Co-hosted by Career Exploration & Education, Sexual & Gender Diversity Office (SGDO), the Institute for Gender and the Economy (GATE) 
Navigating a career can feel complicated or confusing. For trans and nonbinary people, there can be additional barriers in place which make the process even more complex. This panel discussion on trans-inclusion in the workplace, recorded in February 2021, includes practical suggestions, strategies and resources which can support trans and nonbinary students and alumni in their career development, as well as, equip employers and HR professionals with actionable steps towards building a more trans-inclusive workplace. 
Your Journey: A Career Guide for Trans and Nonbinary Students
Created by University of Toronto career centres and the Sexual & Gender Diversity Office 
The Career Guide for Trans and Nonbinary Students is designed to support you in applying for jobs by showing you how to leverage available resources and make decisions that work for you and your career. 
Transitioning Employers: A survey of policies and practices for trans inclusive workplaces
Study by Pride at Work Canada and the Institute for Gender and the Economy at the University of Toronto's Rotman School of Management 
In 2019, Pride at Work Canada and the Institute for Gender and the Economy at the University of Toronto's Rotman School of Management partnered to undertake the first Canadian study dedicated to understanding workplace policies and practices for supporting trans and gender non-conforming people. The report shows how organizations can invest in building a future where all people, including all trans and gender non-conforming individuals, have safe and affirming workplaces. 
Let's Talk About Stigma podcast: How to use your voice to support trans people
Listen to Professor Carmen Logie's interview with Yasmeen Persad about stigma experienced by trans people and how people can use their voice to support them. Yasmeen Persad is a trans activist who has been providing education  and training around  LGBT related issues for the past 10 years. Her experience ranges from working with trans youth, women living with HIV, sex workers and many diverse populations. She  also provides training to service providers around Trans community inclusion and support.  
The PRIDE Project
The PRIDE Project, led by PhD student Ali Pearson, seeks to "dismantle destructive heteronormative conversation through social advocacy and justice." The PRIDES Project's website includes resources on trans inclusive social work, the intersection of near and gender diversity, transgender healthcare services and more. 
As an MSW student Ali worked with queer puppeteer Adam Proulx on a video for a class assignment related to Trans Day of Remembrance. The video brings awareness to the importance of language in a light, humorous way.
Do you have a resource you'd like to share? Reach out to Dale Duncan at dale.duncan@utoronto.ca