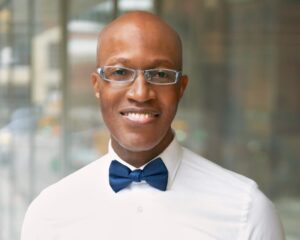 Keith Adamson
Associate Professor
PhD, Psychology, Wilfrid Laurier University
Phone Number:
416-978-5826
Research Interests:
healthcare system transformation
interprofessional education and practice
professional practice
compassionate care
family centered practice
Biography:
Keith Adamson joined the Factor-Inwentash Faculty of Social Work as an Assistant Professor, Teaching Stream in August 2017. He was promoted to Associate Professor in 2023. Keith holds more than 20 years of progressive senior management experience in clinical, management and professional practice leadership roles, as well as expertise in Clinical Governance at Mackenzie Health , Women's College Hospital, St. Joseph's Health Centre in Toronto, and Holland Bloorview Kids Rehabilitation Hospital. His management roles have expanded from providing a professional practice lens for the Social Work profession to being responsible for the professional practice of other health disciplines, as well.
Keith's professional appointments extend to being the past Chair of the Toronto Health Sciences Academic Network on Inter-professional Collaborative practice, a past Vice-President at the Parkdale Community Health Centre (Toronto), Co-Chair of the Mississauga Halton Local Health Integration Network's Health Professionals Advisory Committee, and the President of the Ontario Association of Social Workers (2014-2018). As President of the OASW,  he actively led the development of a provincial strategy that focused on: increasing evidence-based research about the contributions of social work to the broader health system; enhancing the public's understanding of the value of social work through a marketing campaign; augmenting professional development initiatives for social workers, especially in emerging areas of clinical practice, and advocating for the inclusion of  social work in the regulation of psychotherapy. Keith currently  sits on the executive committee of the Board of the OASW, in the role of Past-President.
Dr. Adamson pursues research that seeks to explore innovative pedagogical approaches to interprofessional education and practice, research that explores new roles for social work within a changing healthcare system, as well as research that explores how compassionate care and empathy can be enhanced in social work education through collaboration with service users,  clients and their families.
---
With funding from Team Primary Care, Professors Rachelle Ashcroft and Keith Adamson are leading a project that aims to strengthen the integration of social workers in primary care across Canada. Read more about their project: Creating a National Vision and Building Capacity for the Role of Social Work in Primary Care