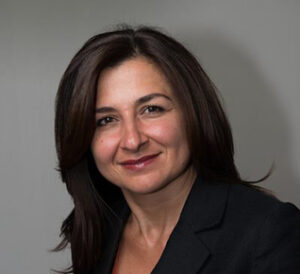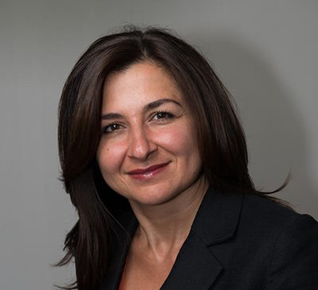 Toula Kourgiantakis
Assistant Professor, Teaching Stream
Ph.D., École de service social, Université Laval
Phone Number:
(416) 978-4176
Research Interests:
mental health and addictions
equity focused and family-centred practices
mental health and addiction-related concerns in emerging adults
cross cultural social work practice
social work education
simulation-based learning
clinical social work practice
Biography:
Toula Kourgiantakis completed her Ph.D. at Université Laval and joined the faculty in 2016 as an Assistant Professor, Teaching Stream. Dr. Kourgiantakis is committed to promoting the social work profession in the field of mental health and addictions through family and equity-focused interventions and research on social work education.
Her specific areas of research focus on (1) facilitators and barriers to family-focused practices in mental health and addictions, (2) accessibility, equity, and culturally adapted mental health services for emerging adults and families, and (3) simulation-based learning and social work education in mental health and addictions. Her research is informed by more than 25 years of social work practice across different sectors including child welfare, schools, and hospitals.  She continues to work with families in private practice and also provides supervision and consultation to professionals and agencies.
In 2015, Dr. Kourgiantakis developed Practice Fridays which is an innovative simulation-based learning method that prepares students for social work practice. She also developed the Advanced Standing Practice Seminar to enhance clinical competencies in Advanced Standing students. Dr. Kourgiantakis has been the recipient of several awards such as the University of Toronto Teaching Fellowship (2018), the Factor-Inwentash Faculty of Social Work Teaching Award (2018), and the 2019 University of Toronto Early Career Teaching Award which recognizes exceptional commitment to student learning, pedagogical engagement, and teaching innovation.
Dr. Kourgiantakis has a passionate commitment to service in the profession and she served on the Council for the Ontario College of Social Workers and Social Service Workers from 2017 -2021, and she was the President from 2020-21. She is currently a member of the Council on Practice Methods and Specializations for the Council on Social Work Education.
Dr. Kourgiantakis is the Coordinator for the Health and Mental Health Field of Study and is teaching the following MSW courses in 2020-21: Social Work Practice in Mental Health (SWK 4604), Elements of Social Work Practice (SWK 4103), Social Work Practice Laboratory, as well as Family-Centred Practices in Addictions and Mental Health (SWK 4647). She is also teaching the undergraduate course Social Context of Mental Health and Illness (PSYD 37H3) in Psychology at UTSC.