Margaret McCain's research and advocacy have helped pave the way for affordable child care across Canada
Categories: Alumni + Friends, Leadership

Ontario has reached a $10-a-day child care deal with the federal government, making an affordable early learning and child care system a reality across Canada.

In March 2021, FIFSW joined alumna Margaret McCain and Professor Ramona Alaggia in advocating for federal support for a nation-wide Early Learning and Child Care system that will ensure no child is left behind. In April of that year the government announced new investments over 5 years to support affordable care. Ontario was the last provincial government to negotiate an agreement.

"A universal early learning and child care program is vital to the health and mental health of children and their families, and Margaret McCain's research and advocacy as author of the Early Years Study has played a pivotal role in establishing affordable child care Canada-wide," says Alaggia, who holds the Margaret & Wallace McCain Family Chair in Child and Family at the Factor-Inwentash Faculty of Social Work. "This new deal, and continued efforts to strengthen the quality of early learning programs across the country, will have huge social and economic benefits for society as a whole for years to come."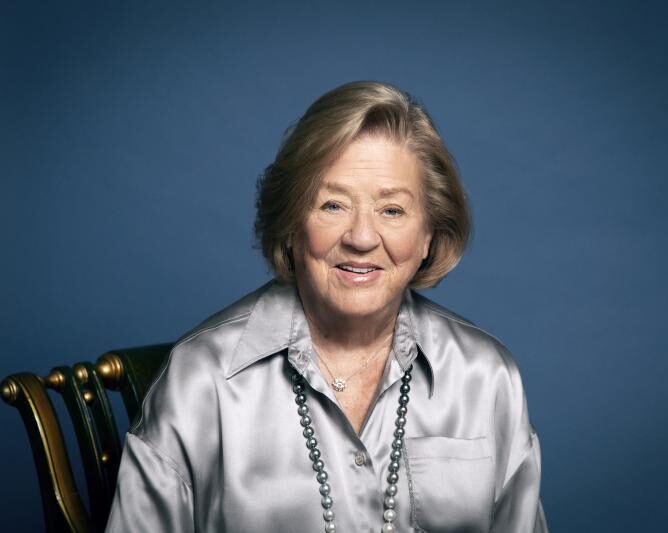 In November 2021, the University of Toronto recognized McCain, with the Rose Wolfe Distinguished Alumni Award, which honours exceptional alumni who demonstrate outstanding achievement in their professional lives; dedication to civic, charitable, and social causes; and extraordinary service to the University of Toronto.
"Through her lifetime of public service, philanthropy and volunteer leadership at U of T and across the country, Dr. McCain has made a major difference for the better in the lives of countless children and others in our society," said U of T President Meric Gertler when McCain received the award.
In 1998, McCain and her husband, Wallace, generously established the Margaret and Wallace McCain Chair in Child and Family at the Factor-Inwentash Faculty of Social Work. The Chair provides leadership in the area of child and family studies for the Faculty, and focuses on research to analyze and determine the effectiveness of prevention and intervention programs targeting high-risk children and families.
> Click here to read the Early years study, a series of reports that draw on academically rigorous studies about the impact of early experiences on lifelong learning, behaviour and health, and the public policies that influence these outcomes.
> Subscribe to the Early Years Study newsletter to receive the latest updates from the Margaret and Wallace McCain Family Foundation
---
Related: