Early childhood advocate and philanthropist Margaret McCain recognized with the Rose Wolfe Distinguished Alumni Award
Categories:
Alumni + Friends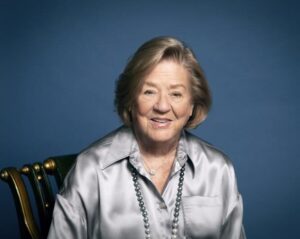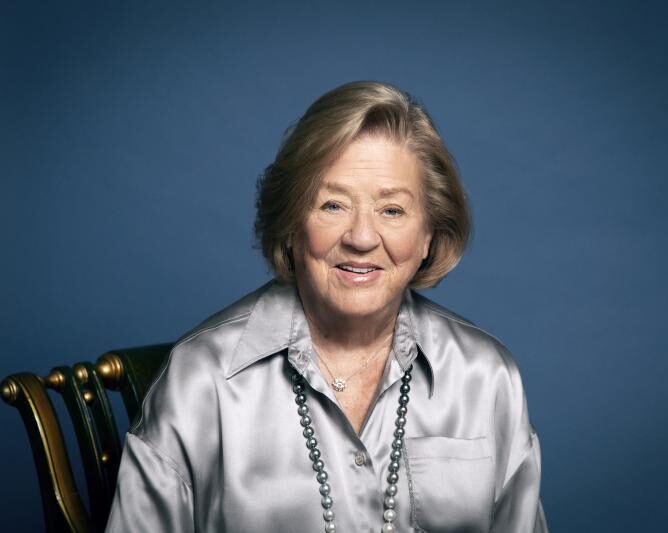 The Honourable Margaret L.A. Norrie McCain (BSc 1955, Hon LLD 1996, Hon DLitt 2004), a champion of strong families and child development, is the 2021 recipient of the Rose Wolfe Distinguished Alumni Award. An alumna of the Factor-Inwentash Faculty of Social Work and long-time volunteer with the University, McCain has worked for almost 25 years as a national advocate for early childhood education.
"On behalf of the University of Toronto community, I am delighted to congratulate the Honourable Margaret McCain on receiving the Rose Wolfe Award," says U of T President Meric Gertler. "Through her lifetime of public service, philanthropy and volunteer leadership at U of T and across the country, Dr. McCain has made a major difference for the better in the lives of countless children and others in our society."
The Rose Wolfe Distinguished Alumni Award recognizes exceptional alumni who demonstrate outstanding achievement in their professional lives, dedication to civic, charitable, and social causes, and extraordinary service to the University of Toronto. The award is named for Dr. Rose Wolfe (BA 1938 UC, Dip. Social Work 1939, LLD Hon. 1998) who served as Chancellor of the University of Toronto from 1991 to 1997. She was an exemplary volunteer for the University she loved dearly.
The Honourable Margaret McCain graduated from the Faculty with a Bachelor of Science in Social Work in 1955, and is one of FIFSW's most prominent alumni. The first female Lieutenant-Governor of New Brunswick, she has been a forceful advocate for Canadian early child development policy and program initiatives, women's rights, social equality, education, music and the arts.
Together with her husband, Wallace, and their four children, McCain founded the Margaret and Wallace McCain Family Foundation to promote the best possible early childhood for all of Canada's children. She was also a founding member of the Muriel McQueen Fergusson Foundation, which aims to eliminate family violence through research and education.
A committed alumna of FIFSW, McCain has served as an honorary chair of the Boundless campaign, an honorary chair of the Factor-Inwentash Faculty of Social Work campaign, and on the Boundless campaign executive closing committee, as well as many, many other advisory boards and committees.
In 1998, Margaret and Wallace McCain generously established the Margaret and Wallace McCain Chair in Child and Family at the Factor-Inwentash Faculty of Social Work. The Chair, currently held by Professor Ramona Alaggia, provides leadership in the area of child and family studies for the Faculty and focuses on research to analyze and determine the effectiveness of prevention and intervention programs targeting high-risk children and families.
This past spring, FIFSW, led by Professor Alaggia, joined McCain in advocating for a universal, Canada-wide Early Learning and Child Care system that will ensure no child is left behind. In 2014, McCain was the inaugural speaker for the Faculty's Distinguished Speaker Series.
McCain is the recipient of an Honorary Doctor of Laws from the University of Toronto and is a member of both the Order of Canada and the Order of New Brunswick.
Photo by V. Tony Hauser