Professor Ramona Alaggia appointed to the Margaret and Wallace McCain Family Chair in Child and Family
Categories:
Ramona Alaggia
The Factor-Inwentash Faculty of Social Work is delighted to announce that Professor Ramona Alaggia has been appointed to the Margaret and Wallace McCain Family Chair in Child and Family, effective July 1, 2020.
The Margaret and Wallace McCain Family Chair in Child and Family provides leadership in the area of child and family studies for the Faculty and focuses on research that analyzes and determines the effectiveness of prevention and intervention programs targeting high-risk children and families.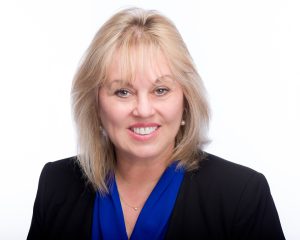 "I have always believed that safe, nurturing families and communities are the bedrock of healthy child development from the very early years and onward," says Alaggia. "The McCain Family Chair will enable me to work with prevention and intervention services to support the well-being of children, caregivers and families."
Alaggia joined the University of Toronto in 2001 as an Assistant Professor. Now a Professor, she is cross appointed between the FIFSW and U of T's Women and Gender Studies Institute.
Alaggia's research focuses on gender and violence; child sexual abuse; intimate partner violence; and promoting ways to foster resilience in children, youth and adults exposed to violence. She strongly advocates for the use of trauma-informed approaches for service delivery.
Locally, Alaggia has been instrumental in leading research and evaluation on the wellbeing of children, youth and their families. She supports prevention and intervention programs, and helps develop innovative models of service to enhance children's mental health. Internationally, she provides training on trauma and resilience-informed approaches to mental health service providers in the UK and Ireland to ensure leading-edge research for families, communities and systems to support the optimal growth of children.
Margaret and Wallace McCain generously established the Margaret and Wallace McCain Family Chair in Child and Family at the Factor-Inwentash Faculty of Social Work in 1998. Professor Faye Mishna was the prior recipient of this Chair.
An alumna of FIFSW, Margaret McCain, together with her husband and their children, founded the Margaret and Wallace McCain Family Foundation to promote the best possible early childhood for Canadian children. The first female Lieutenant Governor of New Brunswick, she is well known for her advocacy for healthy child development and child welfare.
---
Did you know?
On September 3, Dr. Ramona Allaggia will be presenting the keynote address at the Ontario College of Social Workers and Social Service Workers 2020 Annual Meeting, open to all College members.
Alaggia's talk "Gender Equality, Gender Equity and Gender-Based Violence: Mobilizing an Anti-Violence Movement in a Pandemic" will explore a number of issues, including how we define gender as well as the differences between gender equality and equity, and how these are connected to gender-based violence. She will also look at ways that social workers and social service workers can identify and redress gender-based violence.
---
Related:
> CTV News interviews Professor Ramona Alaggia about the spike in domestic abuse helpline calls
> International Women's Day Q & A: Ramona Alaggia on researching the impact of the #MeToo movement in Canada
> Strengthening community, communication and research through art