FIFSW scholars named Canada Research Chairs
Categories: Barbara Fallon, David Burnes, Shelley Craig

Three researchers from the Factor-Inwentash Faculty of Social Work are among the University of Toronto's 33 Canada Research Chairs (CRC) announced today by Federal Government.

Associate Professor David Burnes is a new Canada Research Chair in Older Adult Mistreatment Prevention, while Professors Barbara Fallon and Shelley Craig had their CRC positions renewed for a second term. Dr. Fallon holds the Canada Research Chair in Child Welfare, and Dr. Craig holds the Canada Research Chair in Sexual and Gender Minority Youth. (Associate Professor Carmen Logie, whose CRC position is ongoing, is a Canada Research Chair in Global Health Equity and Social Justice with Marginalized Populations.)

The Canada Research Chairs Program is part of a national strategy to position Canada as one of the world's top countries in research and development.

"That U of T is now home to four Canada Research Chairs from the Factor-Inwentash Faculty of Social Work is a testament to the high-quality research happening within the social work field and the important societal challenges it is addressing," says Charmaine Williams, FIFSW's Interim Dean. "The findings and interventions developed by our faculty have and will strengthen both policy and practice — and ultimately help improve the lives of individuals, families, and communities for years to come."

Ranked number one among peer institutions in North America for number of social work publications and number two for number of social work citations, U of T's social work research is highly recognized internationally.

"FIFSW's Canada Research Chairs demonstrate the University of Toronto's leadership in connecting equity, social justice, health and well-being, says David Brennan, FIFSW's Associate Dean, Research. "Our researchers' commitment to disseminating knowledge across disciplines and to the next generation of social workers and social work scholars strengthens our ability to address urgent needs both in Canada and across the globe."
Older Adult Mistreatment Prevention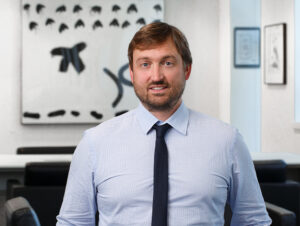 As Canada Research Chair in Older Adult Mistreatment Prevention, Associate Professor David Burnes will work to advance knowledge of the risk factors associated with elder abuse. He will also develop and evaluate interventions and practices to address elder abuse, which his previous research has proven to be a prevalent problem.
Elder abuse is associated with major health and psychosocial consequences that affect an aging population. Unfortunately, knowledge of effective, community-based prevention interventions remains limited. As a leading gerontology researcher in this field, Dr. Burnes' research has impacted how elder abuse is understood and addressed both locally and internationally.
Dr. Burnes' expertise has been sought by the World Health Organization as well as the U.S. Administration for Community Living, National Institutes of Health, and state-level Adult Protective Services systems. He was invited by the Public Health Agency of Canada to lead efforts to identify elder abuse risk factors and inform prevention initiatives. In addition, the Government of Ontario's Ministry for Seniors and Accessibility selected Dr. Burnes to lead its efforts to evaluate the province's community-based elder abuse response system and develop recommendations. A crucial aspect of Dr. Burnes' research program also includes providing rich training opportunities to the next generation of elder abuse scholars.
Sexual and Gender Minority Youth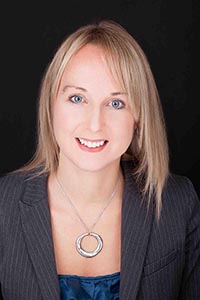 As the Canada Research Chair in Sexual and Gender Minority Youth, Professor Shelley Craig has developed a highly successful program of global research to promote the resilience of sexual and gender minority youth (SGMY). Her research on the impact of information and communication technologies, such as smartphones and their applications (including Twitter and Instagram), as well as affirmative interventions (AFFIRM) on the wellbeing of SGMY, who are at greater risk of suicide, social exclusion and familial rejection, is having a direct impact.
As a Canada Research Chair, Dr. Craig was awarded the first SSHRC Partnership Grant at the University of Toronto in over a decade. This multi-million dollar grant allowed her to found the International Partnership for Queer Youth Resilience (INQYR), "an interdisciplinary and multilingual research partnership designed to understand and support the resilience of sexual and gender minority youth through technology-engaged research and practice." Dr. Craig leads the INQYR team of over 50 academic researchers and community partners to develop innovative research across cultures and contexts in five international regions (Canada, United States, Mexico, Australia and the United Kingdom).
To train the next generation of SGMY researchers, Craig has developed the first bilingual, and interdisciplinary International Student Training Network (ISTN), comprised of graduate students interested in deepening their research skills with SGM populations. The first cohort (13 students) graduated in 2020 and moved onto successful faculty and research positions and the second cohort (26 students) will graduate in 2022.
To mobilize research, INQYR has a searchable hub of INQYR's research publications and projects on its website. The Rainbow Road, a multimedia visual timeline of the "behind the scenes" of research with SGMY, is also online. A recent project (made possible with funding from the Canada Foundation for Innovation) included the development of new multimedia tools to help LGBTQ+ youth improve their wellbeing and advocate for their rights.
Dr. Craig has created and developed AFFIRM, an eight-session affirmative cognitive behavioural group intervention, the first evidenced-based intervention for SGMY. Through multiple research projects, including a randomized control trial, AFFIRM, has been found to significantly reduce distress, depression and anxiety and increase hope and coping in SGM populations. Delivered both virtually and in-person, in just Ontario alone, AFFIRM has positively impacted the mental health of over 500 SGMY in less than four years. AFFIRM has been implemented in many international contexts with similar outcomes, most recently in Mexico.
During her first term as a CRC, Craig was awarded more than $5 million in research funding, primarily as Principal Investigator. To date, she has authored 122 peer-reviewed publications and given over 300 peer-reviewed presentations.
Child Welfare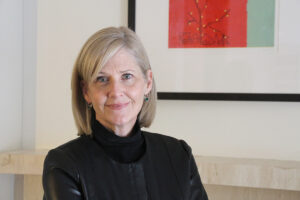 In her first term as the Chair in Child Welfare, Professor Barbara Fallon collected timely, comprehensive data from provincial and national child welfare systems and applied innovative statistical techniques to this data to inform child welfare practice and policy.
Dr. Fallon's research has revealed stark disparities between Indigenous and non-Indigenous children and families in the child welfare systems — findings that have informed organizations such as the United Nations and Canada's Senate Committee on Human Rights. In 2020, she was recognized with a President's Impact Award in recognition of her work.
Dr. Fallon also recently helped launch the Fraser Mustard Institute for Human Development Policy Bench, which brings together leaders from an array of academic disciplines across U of T and SickKids to support optimal human development and health equity across the life course.
Through her work, Dr. Fallon has helped promote academic and professional knowledge mobilization efforts both locally and internationally. This has included a strong commitment to training the next generation of child welfare academics. The continued support of the CRC will enable Dr. Fallon to build on her research and continue her efforts to engage stakeholders in partnership with allied disciplines.
Over the course of her first term as chair, Dr. Fallon was awarded more than $5 million in funding. She currently holds 15 grants/contracts as Principal Investigator. To date, she has authored 200 peer-reviewed publications and given over 200 peer-reviewed presentations throughout her career.