FIFSW doctoral candidate Yu Lung receives an Emerging Scholars Grant from the Canadian Research Data Centre Network  
Categories: Awards & Recognition, Students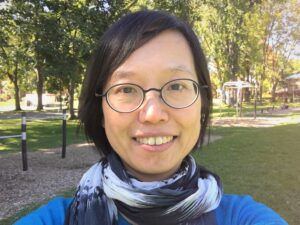 PhD student Yu Lung is a recipient of an Emerging Scholars Grant from the Canadian Research Data Centre Network (CRDCN).   
The Emerging Scholars Grant is designed to support the development of emerging scholars' skills and expertise in data analysis and research and to strengthen career pathways for the next generation.  
Lung's research interests include immigration and mental health, substance use, and social work field education. The doctoral candidate's award-winning proposal uses secondary datasets that link Canadian population health surveys with administrative datasets to explore the impact of precarious employment on immigrants' mental health over time.
With the support of the CRDCN emerging scholar grant, Lung will be able to use Statistics Canada microdata and apply innovative quantitative research methods, addressing a real-world social issue that affects people who call Canada home.
Congratulations to Yu Lung on receiving this grant! 
---
More PhD student news: