Coming full circle: Sabrina Williams is inspired by the power of intergenerational understanding to bring change and healing
Categories:
Students
After participating in several professional development and healing workshops exploring multi-generational trauma, led by internationally renowned therapist, facilitator, author and Factor-Inwentash Faculty of Social Work Professor Jane Middelton-Moz, Sabrina Williams was intrigued to learn about the Master of Social Work in Indigenous Trauma and Resiliency (ITR) program.
This year, Williams completed this first-of-its-kind program at U of T's Factor-Inwentash Faculty of Social Work, which includes a blend of five week-long in-person intensives, online distance learning and field placements. Created in partnership with the Ontario Federation of Indigenous Friendship Centres (OFIFC) and the Middelton-Moz Institute, the program prepares social work professionals to work with communities affected by historical and generational trauma.
Williams reflects on her experience in this unique program and her next steps.
What inspired you to go back to school, and to the Indigenous Trauma and Resiliency program in particular?
I met Jane [Middelton-Moz] over 20 years ago, through a number of her professional development training programs, and in 2016, I attended the Grandmothers and Aunties program with my mom at the Kackaamin Family Development Centre in Port Alberni. It looked at the history of colonization, residential schools and the disruption of family relationships — from a historical as well as a healing perspective. It was a really good experience, and it deepened my relationship with my mother.
I am Cowichan on my father's side and Nuu chah nulth on my mother's, with maternal and ancestral ties to Kwakwaka'wakw territories at the northern end of Vancouver Island. My mother and her parents and their parents all attended residential school, so there is lots of intergenerational trauma in my family, and this trauma has impacted all Indigenous peoples across Turtle Island. Thankfully many of my family members are on their own healing journeys.
Jane has been teaching, training and doing healing work in communities for decades and she is highly regarded in our communities and around the world. I love her work and her approach and have read her books. When I heard about the ITR program, I knew I wanted to do it. Because entry into the ITR program required a Bachelor's degree, I decided that I might as well go back to school.
So you went back to school to study a Bachelor's degree with the intention of pursuing the Indigenous Trauma and Resiliency Master's program?
That's right. At the time, I was working as a cultural programs coordinator with Surrounded by Cedar Child and Family Services, where I developed and ran culturally relevant programming for Indigenous children and youth in care in the Greater Victoria area. I had also worked for many years within Indigenous communities as a student advisor and youth centre coordinator in Cowichan and in Lekwungen territories in Victoria, B.C., while raising my five children.
So in 2018, I went back to school to study an undergraduate degree in social work at the University of Victoria, with an Indigenous specialization. I completed it in 2021, then entered the ITR program that same year. I just went back-to-back.
What was it about the Grandmothers and Aunties program you did at Kackaamin that had such a deep impact?
We did this timeline, where the elders spoke about their experiences, and then we moved down the generations to the youngest. We had some young moms in there, and it created such a deep sense of understanding. I think a lot of elders avoided speaking about residential school and the impact it had on their own parenting practices. They had been so wounded and were never given the tools to parent, to have attunement and attachment, because they were still in their own trauma.
So this workshop created a better understanding of why parents were the way they were, and it created cross-generational understanding. It gave the younger generation real insight and compassion into the experience of their parents and their grandparents. Because that's where violence started to occur in our communities, and dysfunction, addictions, social problems. It was all a fallout of the residential school system — the breaking down of the family unit.
What was your experience like in the Indigenous Trauma and Resiliency program?
I knew it was an intense program. But it wasn't only intellectual work, it was a holistic approach. There is an intentional focus on understanding and implementing different healing methodologies, and we did a lot of healing work throughout the program. We had an elder who attended regularly and passed on a lot of spiritual teachings. We learned how to smudge properly and how to hold different ceremonies that we can use with clients and groups. Being able to pass those traditions on means so much.
The program really modelled how to walk in wellness. We developed our own self-care plans and had a wellness partner that we checked in with — I still check in with my wellness partner every Sunday. It's good to have somebody who has done the program with you and is able to connect and relate. We help each other stay on track with looking after ourselves.
The program also included a practicum, which I did at Hulitan Family and Community Services Society. It's a great organization that supports parents to be able to keep their children at home, instead of going into care. They also provide counselling services, and I worked one-on-one with clients and learned about different modalities of therapy, including narrative therapy. Thanks to the Indigenous Trauma and Resiliency program, I was able to really create spaces of safety and connect with clients.
One of your professors, Suzy Goodleaf, described you as one of the matriarchs in the classroom. Could you speak to your experience coming back to school later in your career and how that may have informed how you were able to contribute to the community of care that was established among students as part of the program?
Well, for one, they organized us in the classroom by age in our circle, from the youngest around the room to the oldest. I had never really thought of myself as a matriarch, but I am moving into elderhood, so it's interesting. I guess my life experiences have deepened my sense of understanding, and my ability to support upcoming generations.
I have five children of my own. They're all grown now — the eldest is 35, the older twins are 33 and the youngest twins are 28. I have close relationships with them. In the program, I enjoyed working with the young people in our cohort. They brought such freshness and vitality and enthusiasm.
Now that you have graduated, what will you be doing next?
I have just started a new position at Tsow-Tun Le Lum Society (Helping House). They have a substance misuse program (Thuy Namut), a trauma program (Kwunatsustul), a program where resolution health support workers do outreach in communities, and they are adding a new stabilization program. I attended the trauma program in 2017 when I was struggling with anxiety and the sudden loss of my husband, so I was going through a difficult time. I loved how the centre integrated clinical counselling psychology and trauma work with traditional healing methodologies and ceremony. I even told one of the facilitators at the time that I would be coming back to work there one day. So, a position opened up, and here I am. I'll be working as a counsellor in their trauma recovery program. I'm looking forward to integrating what I learned in the Indigenous Trauma and Resiliency program and developing my group facilitation skills.
What advice to you have for students going into the Indigenous Trauma and Resiliency program?
I'd say to trust the process and to be open and vulnerable, because that's where the healing happens. I think it's so important for helpers in community to have done their own healing. It's a never-ending process, and the program gives you a solid foundation of understanding of grief, trauma and loss, and the devastating impacts of colonization and residential schools. The Indigenous Trauma and Resiliency program helps build the skills to invest deeply into our own healing in order to support others in their healing journey.
You'll be capable of going into community and creating real change — continuing the work that is already starting in some communities. Because there is still so much healing to be done.
By Carolyn Morris
---
Read about other MSW-ITR graduates:
---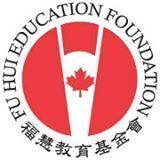 The first of its kind in North America, the Factor-Inwentash Faculty's Master of Social Work program in Indigenous Trauma and Resiliency is dedicated to preparing advanced social work professionals to work with individuals, families and communities who have been affected by historical and generational trauma. FIFSW is deeply grateful to the Fu Hui Education Foundation for its generous support to help sustain this important program and its students.